Keeping the covenant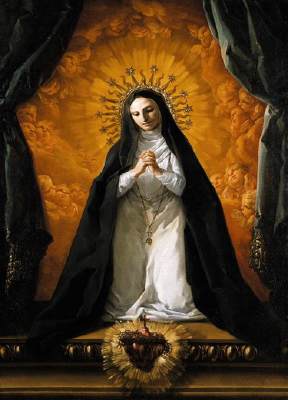 "…Since there is in the Sacred Heart a symbol and a sensible image of the infinite love of Jesus Christ which moves us to love one another, therefore is it fit and proper that we should consecrate ourselves to His most Sacred Heart-an act which is nothing else than an offering and a binding of oneself to Jesus Christ, seeing that whatever honor, veneration and love is given to this divine Heart is really and truly given to Christ Himself." (Pope Leo XIII, 'Annum Sacrum', 25th day of May, 1899 )
The prayers of the faithful warm God's ears. The prayers of the saints warm God's heart. Pure and unclouded prayers will touch His heart. Ask for the Holy Spirit to cleanse our hearts.
If God kept His covenant with David (Psalm 132:11), in spite of his behavior, and left Solomon with a tribe to rule in spite of his behavior (1Kings 11:34), how much will He do for us and those for whom we pray? Especially since Jesus tells us in the last discourse that we, and they, are God's gift to Him (John 17:24).
We must profess our belief to Him: that God has made a covenant, and that He will keep it. And it is a personal one with each of us, even those who have fallen away from His church. And we do believe and trust in Him. And it is because of our belief and trust that, just like Salome, we pray for us and them to have a place in His kingdom.
We have an opportunity to renew our covenant with God, demonstrating to Him our belief and desire to uphold it. Many churches remain closed or minimally available to us. However, we can hold our own Holy Hour with Jesus anywhere, anytime, and ask Him to bring us into His Sacred Heart.
The Promises of the Sacred Heart of Jesus to St. Margaret Mary Alacoque
(1) "I will give them all the graces necessary in their state of life.
(2) I will establish peace in their homes.
(3) I will comfort them in all their afflictions.
(4) I will be their secure refuge during life, and above all, in death.
(5) I will bestow abundant blessings upon all their undertakings.
(6) Sinners will find in my Heart the source and infinite ocean of mercy.
(7) Lukewarm souls shall become fervent.
(8) Fervent souls shall quickly mount to high perfection.
(9) I will bless every place in which an image of my Heart is exposed and honored.
10) I will give to priests the gift of touching the most hardened hearts.
(11) Those who shall promote this devotion shall have their names written in my Heart.
(12) I promise you in the excessive mercy of my Heart that my all-powerful love will grant to all those who receive Holy Communion on the First Fridays in nine consecutive months the grace of final perseverance; they shall not die in my disgrace, nor without receiving their sacraments. My divine Heart shall be their safe refuge in this last moment."
 "Look at this Heart which has loved men so much, and yet men do not want to love Me in return. Through you My divine Heart wishes to spread its love everywhere on earth."
 For the greater glory of God. 😊
(Photo: Margaret Mary Alacoque by Corrado Giaquinto from Web Gallery of Art)