A Mother's Holy Hour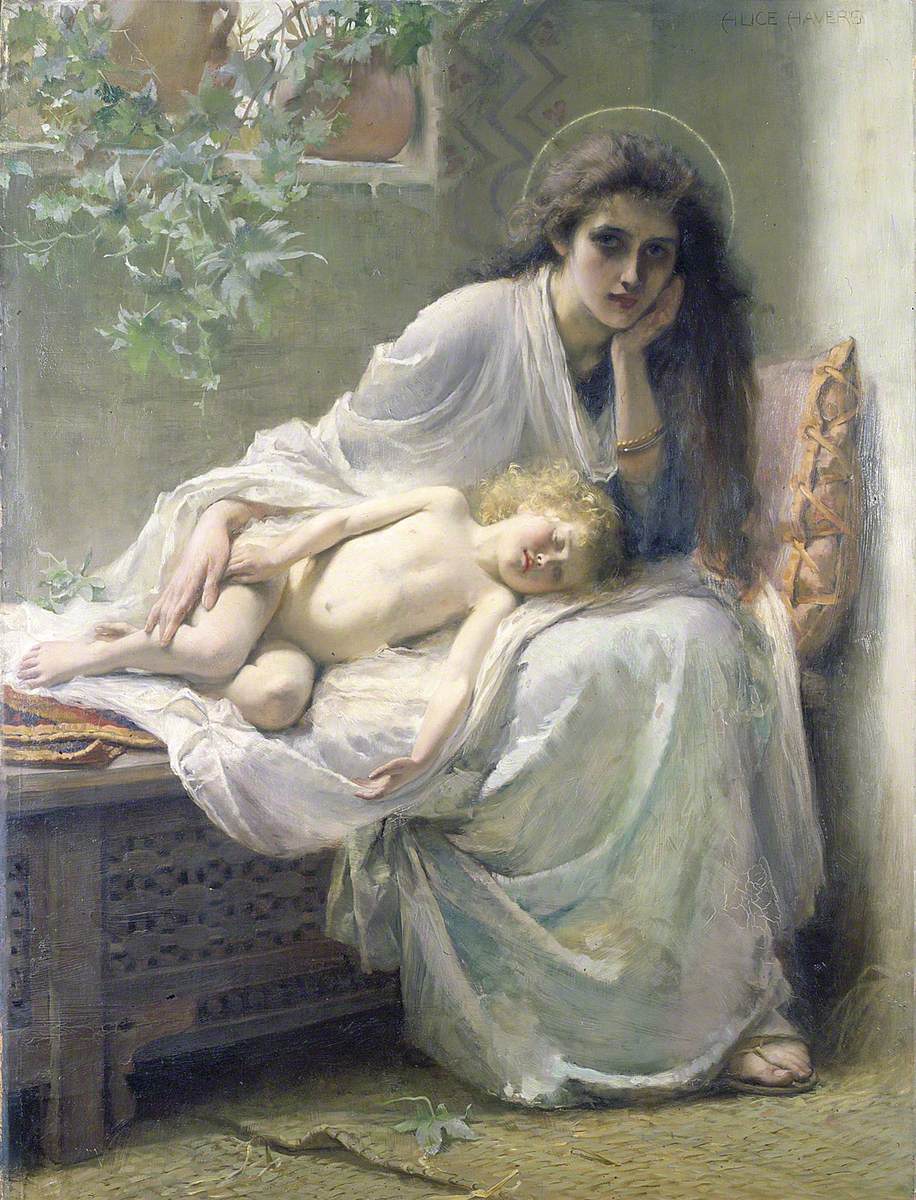 The month of June is a month of brightness, movement, and light. Many of life's important moments take place in June: weddings, graduations, priestly ordinations, Father's day. It is also a time of motion and change. People typically wait until the school year has ended to sell their house and move. Memorial Day opens the summer season and vacations begin. 
It is a month of spiritual light as well. May is a month dedicated to Mary, and June is dedicated to the Sacred Heart of Jesus. St. John Paul II explains the Sacred Heart tradition as: 
"Understood in the light of the Scriptures, the term "Sacred Heart of Jesus" denotes the entire mystery of Christ, the totality of his being, and his person considered in its most intimate essential: Son of God, uncreated wisdom; infinite charity, principal of the salvation and sanctification of mankind. The "Sacred Heart" is Christ, the Word Incarnate, Saviour, intrinsically containing, in the Spirit, an infinite divine-human love for the Father and for his brothers."
With heightened awareness of His desire for us, many people consecrate themselves to the Sacred Heart of Jesus (alone or with the Immaculate Heart of Mary). A personal consecration is a permanent offering of yourself so solemn and sincere it marks the whole of your life. While it does not mark the soul as would a formal sacrament, it is a covenant with our Lord to place your life and all of your works into His hands now and forever. Others will enthrone their home to the Sacred Heart of Jesus, placing their entire family under His Kingship.  
By our baptism we have the capacity to witness our faith to others, and by our confirmation we have the duty to do so. To help me live out my covenant with Jesus and Mary, I like to glance at my saints calendar for some holy help. On June 9, there are literally hundreds of saints celebrated this day! These range from five Iraqi nuns beheaded in A.D. 347 for refusal to worship the sun, to the many Catholics martyred for their faith in the Spanish War less than a century ago. And not surprisingly, it is also a day of reverence paid to our Blessed Mother Mary, Mother of Grace.
A personal practice of mine is to review my spiritual journals from past years in a thankful remembrance of how God has blessed my life. Sometimes I make lists of key points to reflect upon daily. Recently, I discovered an entry from some years ago with profound statements taken from A Mother's Holy Hour written by Fr. Matteo Crowley-Boevey. It's a sweet little book in which the child's guardian angel speaks, Mary speaks, the mother speaks, and then Mary and the mother speak together to God. May Fr. Crowley's inspired meditations [with some additions given by me in brackets] bring us closer to Mary, our Mother of Grace: 
My child's guardian angel will take my prayers to God.
Mary says: Jesus's Divine Eyes would be a fountain of tears, and each tear revealed is an incurable wound of love [He share's in my sorrowful love for my child].
Mary gave herself up to the Father and gave up Jesus, tearing Him away from her own heart [so must I be willing to give up my child to Him].
My child may become the crown of thorns for God and me.
Will this little one someday forget his God?
Mary has consecrated my child to God.
Jesus resides in the pure chalice of my heart.
Jesus's first kingdom is in the heart and soul of the child.
Make the first object of my prayer the truth that my child has become a fervent friend of Jesus in the Eucharist.
All of Heaven is interested in my child. They are waiting for her.
Jesus's heart is ever open to children and their mothers.
My child will never be a real orphan.
Mary is my sister, and She understands my anguish.
There is a marvelous friendship of our two children: Mary's babe Jesus and mine.
Remain in peace for my prayer has moved the Heart of Jesus.
I desire that my child be a living expression of my grateful love for Jesus.
When I stand on the threshold of eternity, I shall await from Mary's hands the soul of my child.
When Mary holds my child, she holds Jesus in my child's heart.
Mary, Mother of grace, Mother of mercy, Shield me from the enemy
And receive me at the hour of my death. Amen.
Ad Majorem Dei Gloriam 😊
Image: Alice Havers, Public domain, via Wikimedia Commons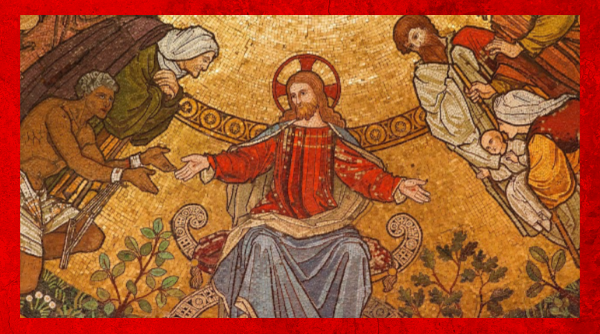 Thank you for caring and sharing appropriately...
Consecrated to the Sacred Heart of Jesus through the Immaculate Heart of Mary. Except where noted, all design, writing and images ©2021 by Debra Black and TheFaceofGraceProject.com. All Rights Reserved. No part of this website may be reproduced, distributed or transmitted in any form or by any means, including downloading, photocopying, recording, or other electronic or mechanical methods, without the prior written permission of the publisher, except in the case of brief quotations embodied in critical reviews and certain other noncommercial uses permitted by copyright law. For permission or to report violations please email:   thefaceofgraceproject@gmail.com