A sacrifice of praise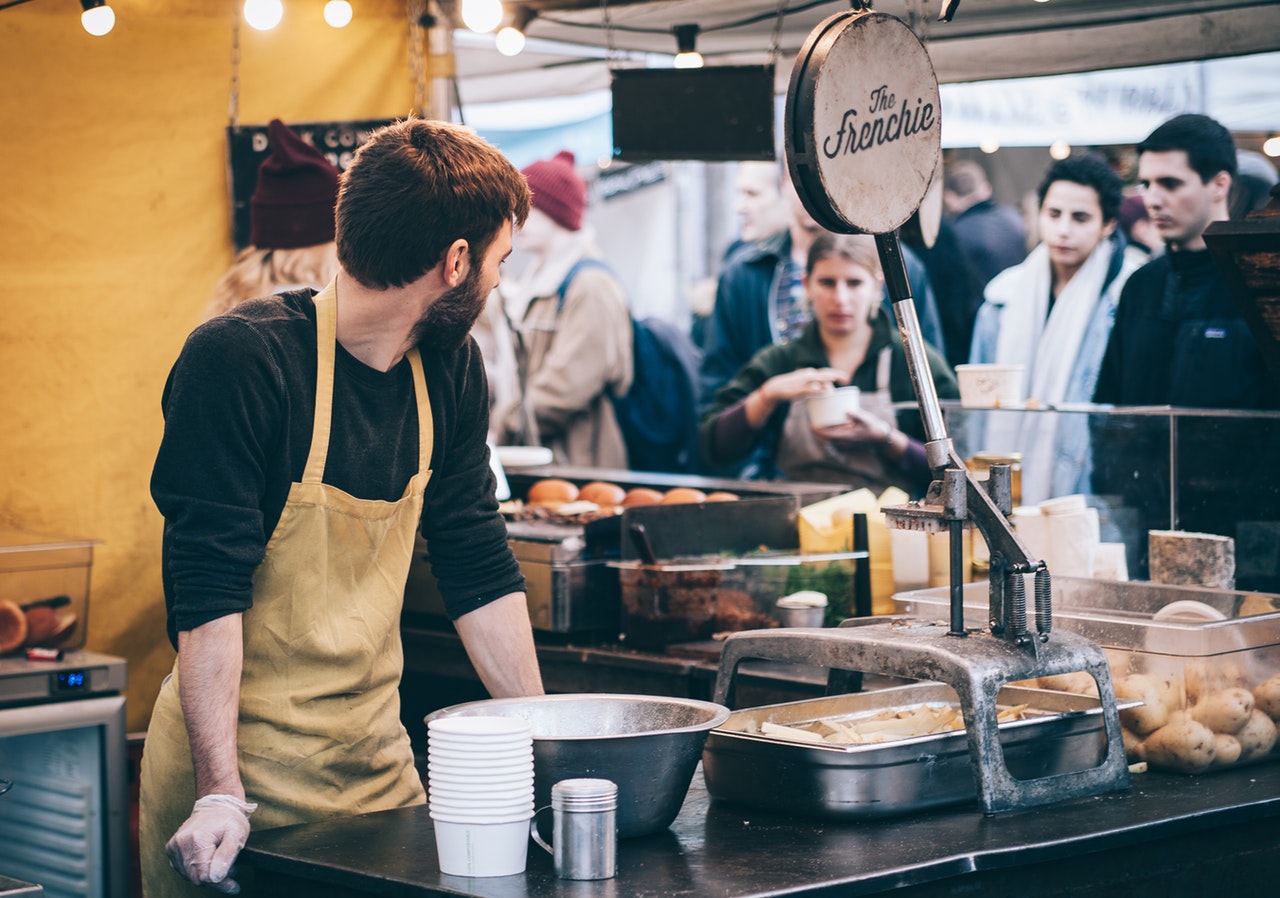 Photo Courtesy Pexels.com
"The same word in Hebrew ('abad) means work, service and worship. For the chosen people these three activities constituted a worship of God that was one and the same." (Thierry Maertens OSB)
As we celebrate the Labor Day holiday this weekend, it is a great opportunity to take on a new perspective of our labors. Understanding our work as worship certainly places a new focus on how we go about our day!
For the biblical Jews, sacrificial worship intended to bring purity of heart. Holiness was required to participate in their worship. For us, our moral holiness is our sacrifice as we "present your bodies as a living sacrifice, holy and acceptable to God, which is your spiritual worship" (Rom 12:1). With the choice to praise or not praise, each act of praise becomes a sacrifice of the will. Making our work a praise of Him then renders it too a sacrifice of sorts. "Having gifts that differ according to the grace given to us, let us use them" (Rom 12:6). How do we transform our work, our smallest tasks, into a sacrifice of praise?
 "It must be first of all recognized that the condition of things inherent in human affairs must be borne with, … There naturally exist among mankind manifold differences of the most important kind; people differ in capacity, skill, health, strength; and unequal fortune is a necessary result of unequal condition. Such unequality is far from being disadvantageous either to individuals or to the community." (Pope Leo XIII, Rerum Novarum 17)
First, by properly defining core truths: the dignity of the human person as the image and likeness of God render us uniquely capable of putting creation into service for God. The "possibility to survive and, at the same time, to make an active contribution to the common good of humanity" is "something which is due to man because he is man" (St. John Paul II Centesimus Annus).
Yet "It is a strict duty of justice and truth not to allow fundamental human needs to remain unsatisfied, and not to allow those burdened by such needs to perish." Our work has a moral duty. We sadly live in a world where the value of the human person is based upon their utility to society, their productiveness and ability to contribute economically. While it is important to show a special appreciation for the workforce of America, we also must reclaim a true definition of what it means to 'contribute'. Stay at home moms contribute as much as working moms, yet their humanity is denigrated even by public officials who mock them. The impoverished, mentally ill, sick and dying contribute spiritually to society yet a world that sees through euthanasia-lenses is blind to this. "It is not by isolation that man establishes his worth, but by placing himself in relation with others and with God" (Pope Benedict XVI Caritas In Veritate 53).
So we begin by recognizing the dignity of work but that it is God who gives us our identity.
We then develop a habit of 'spiritualizing' our work. In modern times that sounds pagan so it is important to understand the term. God is eternally present with us at all times. However, He never forces Himself upon us. While He will at times impart the actual grace to aid our well-intentioned actions, we must make an act of our will and invite Him into our duties to make them—and us—holy. "If you continue in my word, you are truly my disciples" (John 8:31).
 "Don't look for big things, just do small things with great love….The smaller the thing, the greater must be our love." – Mother Teresa
God wants to be involved in the small stuff of our day. Ven. Bruno Lanteri, founder of OMV, gives us a simple habit to bring Christ into our work: Means for Perfecting Every Action of the Day 
"At the start of each action,
Give a simple and loving look toward Jesus to see how he would do what you are about to do, or how he would do it as if he were in your place. Fill this purpose with a great resolution to imitate Christ
Unite your heart to his and your action to his own in order to gain from this the energy and strength to do it with his spirit, that is, according to all the purposes and plans, with all the perfection, with which he desires that you do it.
Pray that he will place his hand upon your hand, that he will work together with you, since without him all that you do will be defective.
In your evening Examen, compare your actions with those of Jesus Christ.
+ Ask his forgiveness by his sacred wounds.
+ Receive with reverence the blood which flows from them to wash away the stains and defects of your soul.
+ Make a strong resolution to become more faithful to the example given us in Jesus."
 "everything depends that the Church possesses a power peculiarly her own. The instruments which she employs [Sacraments] are given to her by Jesus Christ Himself for the very purpose of reaching the hearts of men, and drive their efficiency from God. They alone can reach the innermost heart and conscience, and bring men to act from a motive of duty, to control their passions and appetites, to love God and their fellow men with a love that is outstanding and of the highest degree and to break down courageously every barrier which blocks the way to virtue." (Pope Leo XIII, Rerum Novarum 26)
 In our work, we live out our Baptismal calling of priest, prophet and king. As "the true worth and nobility of man lie in his moral qualities, that is, in virtue" (Pope Leo XIII), it is not the status of our job within an organization or society that renders us royal. It is the true virtue with which we perform it. We are also given the 7 Gifts of the Holy Spirit in Baptism, sealed in our Confirmation. We must first will to act with virtues in every moment before the supernatural gifts from the Holy Spirit are enacted, for those build upon our natural virtues—grace builds upon nature. The strength to do so is found in receiving the Eucharist in "a state of Grace" with the soul having been cleansed and prepared through the sacrament of Confession. Just as rain bounces off a rock, the sanctifying, healing, transforming work of the Eucharist is mitigated to the openness of our hearts since God will not force Himself upon us.
 Thus, the sanctification of our work comes through the sacraments given in the Catholic Church. Please continue to pray for our worldwide church especially Pope Francis, our clergy and religious.
 "Don't forget the Christian meaning of life. Don't rejoice in your success. And don't despair if some undertaking fails." (St. Josemaria Escriva) 
 Ad Majorem Dei Gloriam 😊