Courageous fidelity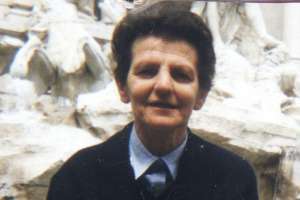 Photo: Sister Maria Laura Mainetti martyred June 6, 2000 by teenage girls to whom she was teaching the catechism, unknowing they were Satanists (public domain)
Then after this he said to his disciples, "Let us go back to Judea." The disciples said to him, "Rabbi, the Jews were just trying to stone you, and you want to go back there?" So then Jesus said to them clearly, "Lazarus has died. And I am glad for you that I was not there, that you may believe.  Let us go to him." So Thomas, called Didymus, said to his fellow disciples, "Let us also go to die with him." (John 11:7-8 , 14-16)
One Ignatian approach to meditation is to contemplate the Gospel scene, putting its context together first and then placing ourselves into the scene in silent meditation. This is particularly popular when praying on the scripture of 'doubting Thomas" (John 20:19-29). When Jesus first appears to the apostles in the upper room, Thomas is missing. Upon his return, he won't believe his brethren until he sees with his own eyes. Jesus answers his prayer and returns, giving him the sole and special privilege of entering His wound.
But to properly place ourselves into the context of Thomas' situation, we look a bit at just who this man is. And to do so, we go back to this verse above. Jesus already had His life threatened. By association and the 'rub off effect' we might assume the apostles weren't too popular with the Pharisees either. Yet Thomas shows great fidelity. Not just any common fidelity, but courageous fidelity. "Let's go die with Him!". A fidelity that is the manifestation of enacting the true Faith given to him, embracing the Hope that ensues, and allowing himself to be filled with love from Love Itself (note how this requires Thomas' participation). So it should be no surprise when later, traumatized and confused by the horror of Jesus' crucifixion, Thomas will even stand up to his leader Peter, the leader Jesus Himself designated (MT 16:13-20), as He will accept nothing but Jesus.
.. the honour of fasting consists not in abstinence from food, but in withdrawing from sinful practices; since he who limits his fasting only to an abstinence from meats, is one who especially disparages it. …For let not the mouth only fast, but also the eye, and the ear, and the feet, and the hands, and all the members of our bodies. (Saint John Chrysostom) [i]
God is wanting to give us that same courageous fidelity and these troubling times are actually the gift of opportunity for us to grow. Every sacrifice we make is an opportunity to develop the steadfastness like Jesus. Thomas and the other saints are simply God's gift to us to show us that if they can do it, so can we. This courageous fidelity isn't born out of philosophy like "I think, therefore I am" (René Descartes) [ii]. It is built by intentional small choices made throughout the day Ad Majorem Dei Gloriam, which saint after saint teach us to do.
"Never read books you aren't sure about . . . even supposing that these bad books are very well written from a literary point of view. Let me ask you this: Would you drink something you knew was poisoned just because it was offered to you in a golden cup?" (St. John Bosco)
Now is the time to step up the pace and find those small opportunities to make the better-good choice rather than the lesser-good choice. In doing so, we avoid drops of poison offered in the golden cup. The value to mental prayer is that eventually those honest conversations will start to happen. God can outlast us. He will sit and wait as long as it takes for us to start opening our heart to Him. If you stick with God and don't run away, you'll easily see how this plays out in your daily life today too. From that comes tomorrow's resolutions and examen.
Which brings us to the sacraments. Continue then to pray for Pope Francis, all clergy, religious and those on the path, and our worldwide Church:
I bind to myself today the power in the love of the Seraphim, in the obedience of the Angels, in the ministration of the Archangels, in the hope of Resurrection unto reward, in the prayers of the Patriarchs, in the predictions of the Prophets, in the preaching of the Apostles, in the faith of the Confessors, in the purity of the holy Virgins, in the deeds of Righteous men.  (St. Patrick of Ireland)
Ad Majorem Dei Gloriam 😊
For more on the courage of Sister Maria Laura Mainetti see  https://www.catholicnewsagency.com/news/44912/pope-francis-declares-catholic-sister-killed-in-satanic-ritual-a-martyr  
—————-
[i] St. John Chrysostom on Fasting http://origin.library.constantcontact.com/download/get/file/1101986478389-456/Saint+John+Chrysostom+On+Fasting.pdf
[ii] Rene Descartes http://www.newadvent.org/cathen/04744b.htm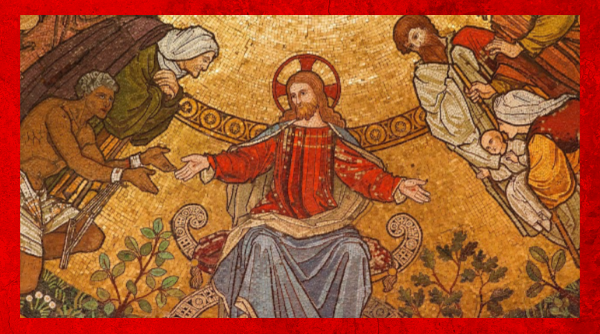 Thank you for caring and sharing appropriately...
Consecrated to the Sacred Heart of Jesus through the Immaculate Heart of Mary. Except where noted, all design, writing and images ©2021 by Debra Black and TheFaceofGraceProject.com. All Rights Reserved. No part of this website may be reproduced, distributed or transmitted in any form or by any means, including downloading, photocopying, recording, or other electronic or mechanical methods, without the prior written permission of the publisher, except in the case of brief quotations embodied in critical reviews and certain other noncommercial uses permitted by copyright law. For permission or to report violations please email:   thefaceofgraceproject@gmail.com