Faith, Faithfulness, and Mercy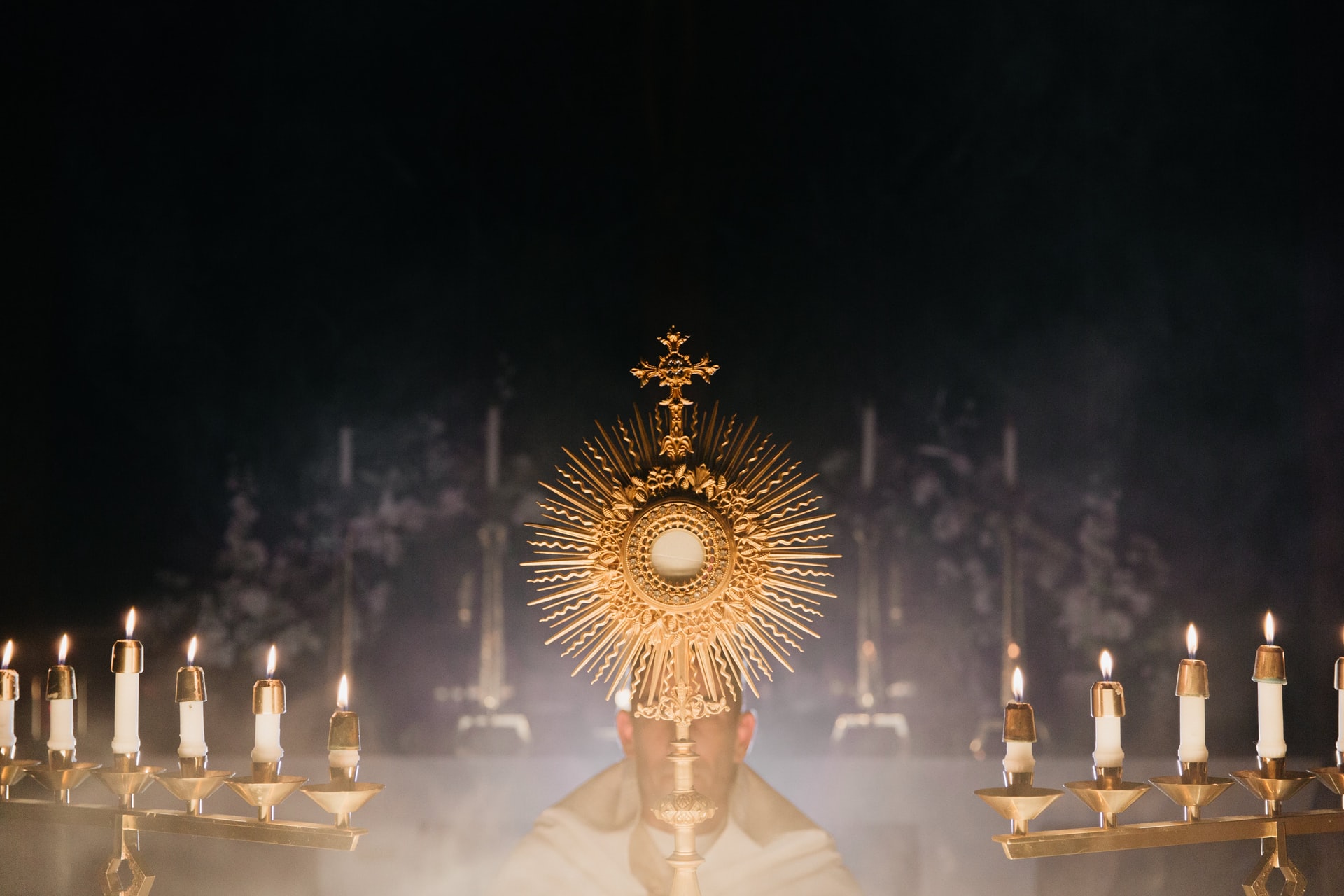 Know, then, that the Lord, your God, is God: the faithful God who keeps covenant mercy to the thousandth generation toward those who love him and keep his commandments.
–Deuteronomy 7:9
I am thankful for my Catholic faith and particularly the mass, in which we hear much of the entire bible proclaimed over three-year cycles. Many of the scriptures repeat each year but there remain those passages only proclaimed once in a cycle or not at all. Deuteronomy chapter 7 is one of those 'occasional' readings. In it, the Lord tells us that He rescued us from slavery because He loves us. He rescues me from the slavery of my sin and attachments. He is faithful to His covenant with me even when I am not faithful to Him.
The profundity of this can be life changing if we allow it to sink in. Even when we are left to the natural consequences of our sin, in His mercy Jesus spares us the full impact of those consequences. He permits that which He can later use to bring us back into covenant with Him. 
My daughter, you have not offered Me that which is really yours. Give Me your misery because it is your exclusive property.

–Diary of Saint Faustina, 1318
This leads to mercy, specifically His Divine Mercy. He has given us all that is good. Our pain is not from Him. The only gift which we have to give Him that is truly ours to give is our misery. And Jesus is standing by our side, in every moment of every breath, longing to exchange His mercy for our suffering. What holds us back? The One who gave us existence and sustains us in every breath chooses to wait patiently for us to turn to Him.  And while it may seem an unfathomable, uncrossable abyss lies between us, when the light of Glory shines we discover it is actually an ocean of mercy. His mercy to wash clean all sin, heal all wounds, and fulfill every desire, ache, and craving in our soul. We were created purposely with these desires for Him so that we will desire covenant with Him. 
For the elements, in ever-changing harmony, like strings of the harp, produce new melody, while the flow of music steadily persists.
–Wisdom 19:18
We were also created for change, to grow in His likeness, including being merciful to ourselves and others. Yet how stagnant the depths of our heart grow. Focusing on creating a life that is 'successful' by worldly standards just doesn't have room in it for mercy. Interior change is needed; one of returning to the Covenant. Confession re-invigorates the soul with grace enabling it to be re-ordered towards our Lord. A holy remorse brings the pang of conviction from realizing the barrier to Jesus created by our sins. Simultaneously it has a sweet affection that flows from the covenantal relationship. Too often this holy remorse is blocked because we only see the harm caused by our sin. The 'enemy of human nature' (as St. Ignatius of Loyola calls him) loves to pull us into scruples and shame. We become inward dwelling rather than dwelling in His mercy.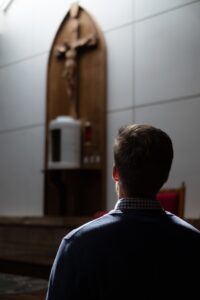 Study the crucifix. Be like Saint Thomas and put your hand in His side. Place your wounds within His wounds to be healed with His love and your sins to be washed clean with His mercy. It was His choice that His body be the instrument of reconciliation between you and our Father. These wounds are proof of His love for you, His covenantal faithfulness. 
Those who trust in him shall understand truth, and the faithful shall abide with him in love: Because grace and mercy are with his holy ones, and his care is with the elect.
–Wisdom 3:9
Jesus I trust in you! Ad Majorem Dei Gloriam 😊
(Images: Monstrance by Jacob Bentzinger via Unsplash; Man praying Crucifix by Josh Applegate via Unsplash)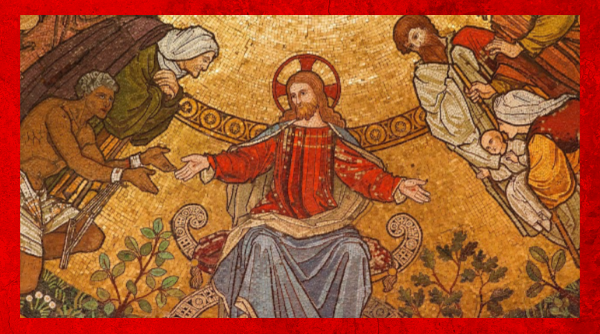 Thank you for caring and sharing appropriately...
Consecrated to the Sacred Heart of Jesus through the Immaculate Heart of Mary. Except where noted, all design, writing and images ©2021 by Debra Black and TheFaceofGraceProject.com. All Rights Reserved. No part of this website may be reproduced, distributed or transmitted in any form or by any means, including downloading, photocopying, recording, or other electronic or mechanical methods, without the prior written permission of the publisher, except in the case of brief quotations embodied in critical reviews and certain other noncommercial uses permitted by copyright law. For permission or to report violations please email:   thefaceofgraceproject@gmail.com