Family, become what you are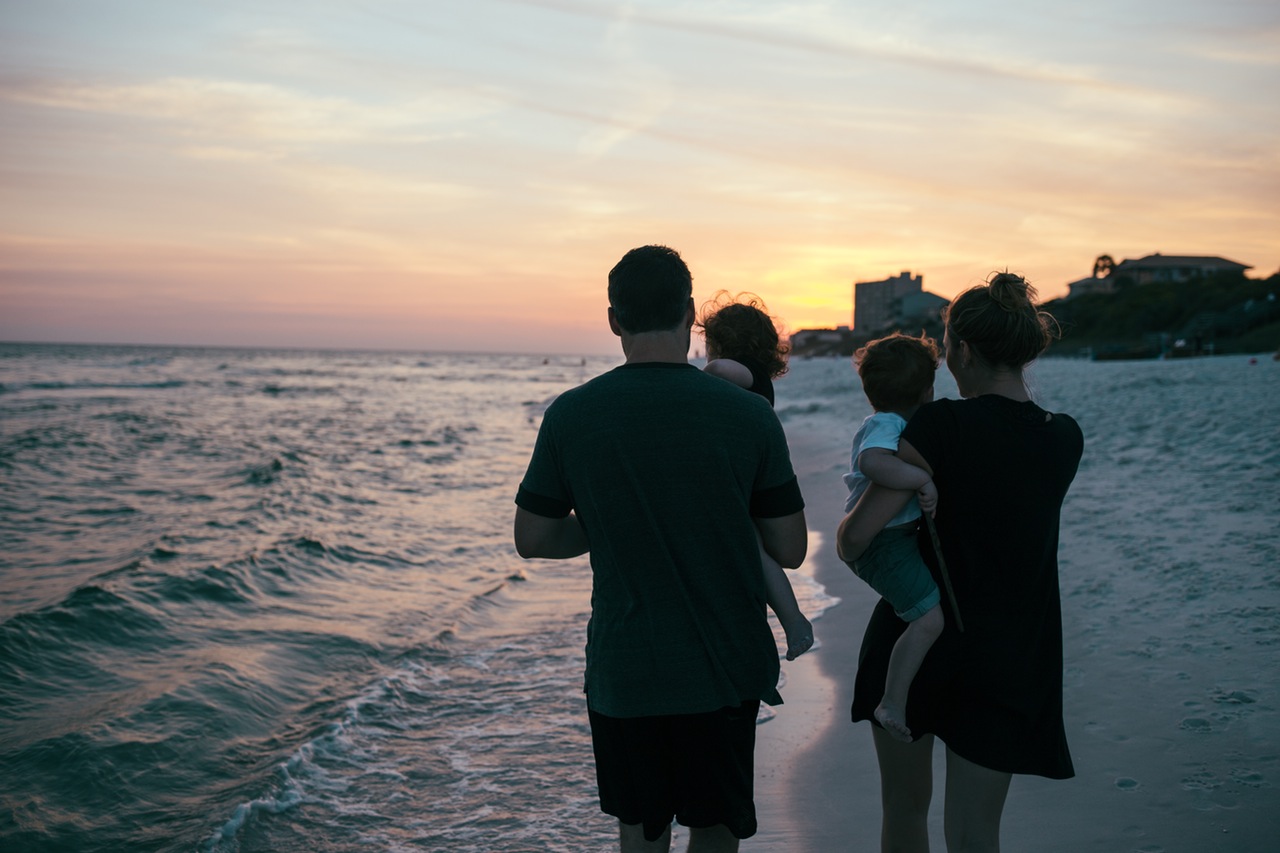 Photo courtesy of Pexels.com
"17. The family finds in the plan of God the Creator and Redeemer not only its identity, what it is, but also its mission, what it can and should do. The role that God calls the family to perform in history derives from what the family is; its role represents the dynamic and existential development of what it is. Each family finds within itself a summons that cannot be ignored, and that specifies both its dignity and its responsibility: family, become what you are." (St. John Paul II)
 Reflecting upon marriage and families, it became clear that when couples divorce, they give up on Hope. At some point, their own natural optimism [i] isn't sufficient to sustain the marriage. As a society, the more estranged from God we have become, the more we have forgotten (or perhaps never knew) the difference. When the family stays together, there remains room for Grace to act. But they must believe…believe in a God who truly is all-powerful and magnificent.
 St. John Paul II said "Families, become what you are" [ii]. But how? Even prior to the Covid-19 pandemic mental illness abounded in society and depression was a world-wide epidemic. How do families become what they are? Every 2 years, the state of Washington conducts a survey of 8th, 10th, and 12th grade students asking about all aspects of health including mental health[iii]. Suicide is consistently the 2nd highest killer of teens in our state (and also our country). The 2018 survey found that 40-42% of teens had depressed feelings lasting 2+ weeks, 20-23% had suicidal thoughts. 18% of them made a plan and 10% of them attempted suicide. This was higher amongst girls than boys. What does this mean? Line up 10 teenagers. Two of them have had suicidal thoughts, and 1 has attempted it (likely a girl).
 For all, half said they had no adult to turn to 'when they feel sad or hopeless'. Arguably, children today are raised in a family unit rather than family unity. With the divorce rate continuing the average pace of 40-50% (as high as 80% for certain populations[iv]) and cohabitating rather than marriage increasing across age groups, children experience a revolving door of 'partners' coming through the home.[v]
 Many people are currently in despair having 'hoped' to regain their pre-pandemic lifestyle. Yet with all this said, do we really want to return to our old way of living?
 "Failure to recognize my guilt, the illusion of my innocence, does not justify me and does not save me, because I am culpable for the numbness of my conscience and my incapacity to recognize the evil in me for what it is. If God does not exist, perhaps I have to seek refuge in these lies, because there is no one who can forgive me; no one who is the true criterion. Yet my encounter with God awakens my conscience in such a way that it no longer aims at self-justification, and is no longer a mere reflection of me and those of my contemporaries who shape my thinking, but it becomes a capacity for listening to the Good itself." (Pope Benedict XIV, Spe Salvi 11/30/07)
 Divorce may change the dynamic in a relationship, but it does not change the situation at its heart. The heart of the situation is in the hearts of the husband and wife, and for that matter the kids too. It is satan's illusion to make us think otherwise. Our nuclear families have degenerated into a collection of people who live and collaborate together so that each member gets what they want (mistakenly seen as 'needs). In some ways, they resemble work teams, bringing a false sense of 'success' when each person has gotten the dessert they want, the video game desired, and find a space on the family calendar for their preferred activity. All of this is centered in self first, others second, and lacks a spirit of generosity.
 Pope Benedict XVI writes "[in prayer] not only are we made free for God, but we also become open to others. It is only by becoming children of God, that we can be with our common Father. To pray is not to step outside history and withdraw to our own private corner of happiness. When we pray properly, we undergo a process of inner purification which opens us up to God and thus to our fellow human beings as well." (Spe Salvi 11/30/07) [vi]
 True familial life sees the presence of the Holy Spirit manifested through an other-centeredness, a Spirit of generosity, of sacrifice. When day-to-day interactions are lived through the lens of Love, it is not consuming nor denigrating of self and others. If permitted, the Holy Spirit will sanctify the family. Through the Spirit, the brokenness of one member is offset by the strengths and gifts of another. Just as there is a natural complementarity between men and women, so too between family members. If we would only foster this in our hearts and parishes, the family dynamic would truly change as this complementarity would emerge.
 We do not want to overlook the Holy helpers God has given us as part of our providential plan. The St. Monica novena begins August 18 leading to her feast day August 27. [vii] However, if you start a day late you can complete it on her son Augustine's feast day instead, August 28.  She is patroness of just about any problem a family could suffer.  
 The family is a microcosm of the Church itself. In the Trinitarian dynamic, just as the love between the Father and the Son is the unifier of the entire baptized Christian family, the husband and wife's marriage bond in the Holy Spirit is the unifier of their particular family. We continue to pray for this strengthening in the Spirit for the worldwide Church.   
 O God, look graciously down upon your children who sigh in this valley of tears. Hopefully we pray for our daily bread, for the forgiveness of our sins, for the never-failing help of your grace, and for the faithful fulfillment of your promises: to find life everlasting and a happy abode with you in heaven, through the merits of Jesus Christ, our Lord and Redeemer. 
May God, through the merits and intercession of Saint Monica, increase our faith, strengthen our hope, and enkindle the fire of charity in our hearts. Amen
 Ad Majorem Dei Gloriam 😊
———————————-
[i] "Christian hope is the overcoming of despair, differentiating it from optimism which assumes things will always improve". Archbishop Chaput http://www.catholiceducation.org/en/religion-and-philosophy/catholic-faith/archbishop-in-post-christian-world-fidelity-charity-truth-stand-out.html
[ii] St. John Paul II apostolic exhortation on the family http://w2.vatican.va/content/john-paul-ii/en/apost_exhortations/documents/hf_jp-ii_exh_19811122_familiaris-consortio.html
[iii] http://www.askhys.net/FactSheets
[iv] What is the actual divorce rate in the United States? https://churchleaders.com/pastors/pastor-articles/265087-what-is-the-actual-divorce-rate-in-the-united-states.html/2
[v] US Census 2018 https://www.census.gov/library/stories/2018/11/cohabitaiton-is-up-marriage-is-down-for-young-adults.html
[vi] Spe Salvi http://w2.vatican.va/content/benedict-xvi/en/encyclicals/documents/hf_ben-xvi_enc_20071130_spe-salvi.html
[vii] Prayers to St. Monica for intercession http://www.viarosa.com/VR/StMonica/Chaplets.html and information on her patronage http://catholicsaints.info/saint-monica/