For we shall see him as he is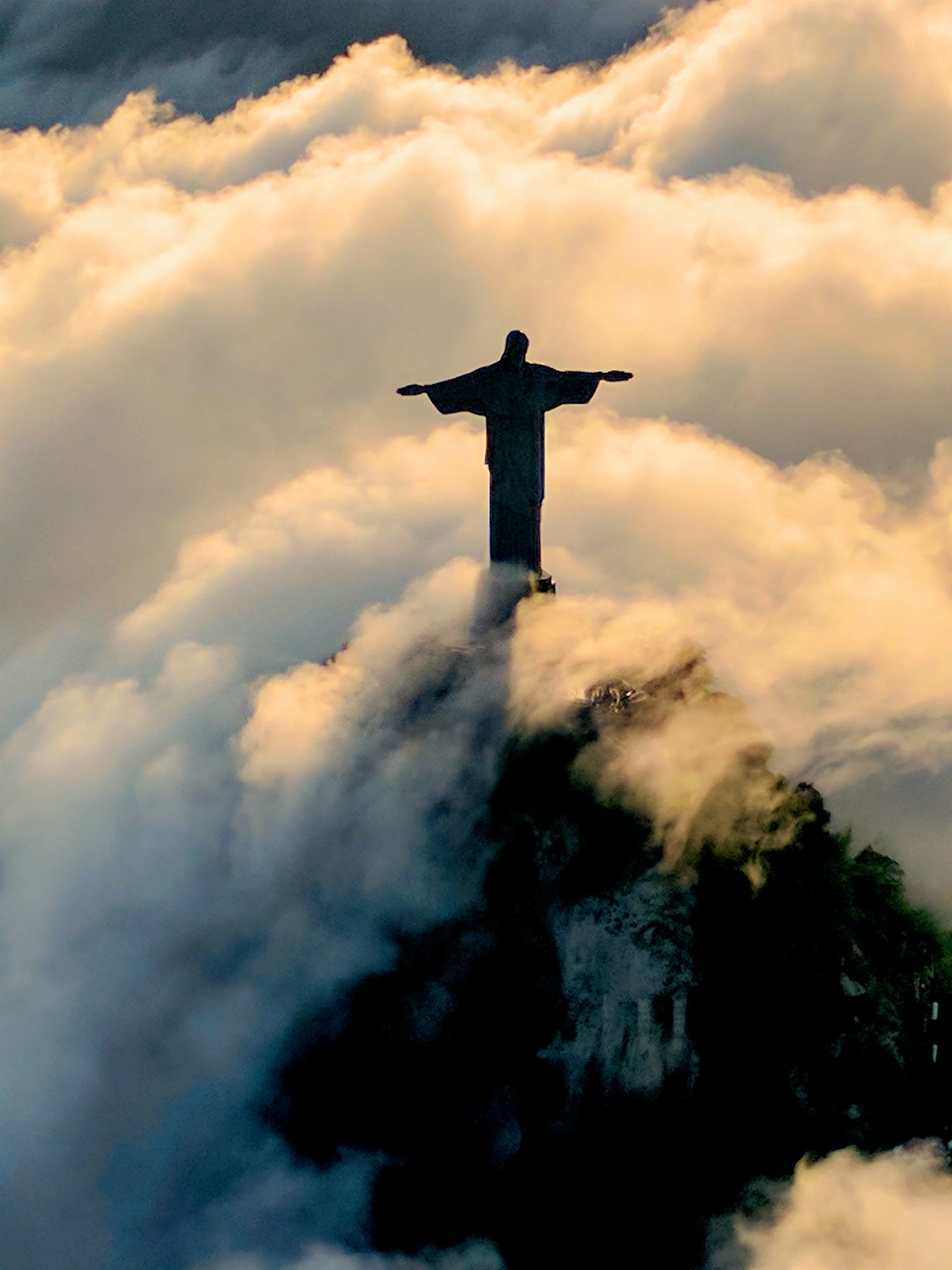 Like a song that brings the morning sun, Hope is the antidote to despair. The path to happiness begins with Faith. And the key to happiness is that God is love. Not the emotion we confuse as love. Because love is what He is, loving us is all that He does; it is His entire existence. By our baptism, we are in our very own covenant with Him. And He has a providential plan for each of us that is personal and specific to our unique, unrepeatable, beautiful self.                                                                                               
He wants us. You. Me. God is sustaining every moment of our life. He is intentional. All of His focus is on us personally. He not only is giving us breath; He wants us to experience His love in that breath. This is Divine Intimacy. 
There is more. 
Be perfect as God is perfect (MT 5:48)
Sometimes scripture can be misunderstood as condemning. Have you ever thought, "God thinks poorly of me because I am so imperfect"? Or "I'll never make it to Heaven because I can't be perfect enough; Jesus Himself says that few can pass through the eye of a needle." 
Then our eyes are opened to the Truth, and we find out that God doesn't expect us to be perfect. In fact, He expects us to be quite flawed! What He wants is for us to let Him perfect us now. 'Perfect' isn't an adjective; it is a verb, an action of gift that God wants to provide (1John 4). We can really experience His love in a way that is life changing. And He does that in love, through love, by love. Purgatory is plan B, the back-up plan for our salvation. Our divinization has always been the goal.[i] It is His intent that He Himself powers your soul so that you too, like St. Paul, can say "I live, now not I; but Christ liveth in me." (Gal 2:20). 
If you find yourself bristling at the word "divinization", then you have a good instinct! It sounds like science fiction or magic. The truth is that every soul—including yours and mine—was created for union with God. We are made with interior radar seeking Him and a spiritual antenna that directs us to Him (Gal 4;4-6). It is this very desire in the core of our being that can cause our unrest. Not knowing its cause, we try to fill it in our own way but are never quite satisfied. We live life restlessly seeking. 
In him you also are being built together into a dwelling place of God in the Spirit. (Eph 2:22)
When we seek God to fill that cavern, our paradigm shift begins. He literally pours more of Himself into us. But He isn't satisfied with that alone. He wants to heal any wounds and weaknesses so we can live in love with Him and others. He perfects us slowly, increasing our capacity to receive and give love. 
"The Christians of those times [the first centuries] appreciated, understood and lived the supernatural life in such a way that they liked to be called Godbearers or Christbearers. Therefore, when Trajan asked St. Ignatius [of Antioch]: 'Who is this Godbearer?' the latter answered: 'It is he who carries Christ in his heart.' 'Then you actually bear Christ?' 'Without the slightest doubt.' [replied St. Ignatius]" [ii]
And that is divinization in a nutshell. Not magical at all, but definitely out of this world! The saints teach that our divinization is a 'work greater even than the creation of Heaven and earth." Think about the profundity of that. This is love. 
The purpose of it is 'union' with God. That 'union' is the act of being brought into God's love by His grace. The Church calls that 'participation'.  We cannot raise ourselves up into God (as some Eastern religions teach[iii]), but He can bring us into that love. St. Ignatius of Loyola believed that the three persons of the Trinity exist in an ongoing community of love. Not only that, it is also God's desire to draw us into that ongoing love right now in our daily life. God is not only giving us life and sustaining it moment by moment, it is His desire in those moments to also be transforming it. To be transforming us! 
This is the purpose of the Christian life: to be brought into union with God.
He gives us subtle moments of experiencing Him as we go through our day, often assisted with actual Grace—those times we realize something more powerful than us was involved. In the process, as He recreates our soul, we grow and heal physically, psychologically, intellectually and emotionally. 
What would it be like to go through the day without anxiety? Panic? Paranoia? Sadness? Worry about what others think of you? Never doing things right or being able to please? 
What would it be like to live without fear? 
It cannot be emphasized enough: from the time of the Apostles, the Catholic church has always taught that Christ actually enters the depth of our soul and transforms it into Himself.[iv] God's mercy doesn't just heal pain. He annihilates it. 
Our divinization is the meaning of our scripture from St. John's letter: 
Beloved, we are God's children now;
what we shall be has not yet been revealed.
We do know that when it is revealed we shall be like him,
for we shall see him as he is. (1John 3:2)
Take a few moments to pray over these scripture passages. God Himself is telling you in His own words the closeness with which He wants to share your life right now:
"His divine power has granted to us all things that pertain to life and godliness, through the knowledge of Him who called us to His own glory and excellence, by which he has bestowed on us the precious and very great promises, so that through them you may come to share in the divine nature." (2Peter 1:3-4)
"All who keep his commandments abide in him, and he in them. And by this we know that he abides in us, by the Spirit which he has given us." (1John 3:24)
"Little children, you are of God, and have overcome them; for He who is in you is greater than he who is in the world." (1John 4:4)
"In that day you will know that I am in my Father, and you in me, and I in you. He who has my commandments and keeps them, he it is who loves me; and he who loves me will be loved by my Father, and I will love him and manifest myself to him." … "If a man loves me, he will keep my word, and my Father will love him, and we will come to him and make our home with him." (John 14:20-23)
Ad Majorem Dei Gloriam 😊
Photo by Robert Nyman from Unsplash
[i] see Catechism of the Catholic Church 398
[ii] Rev. John Arintero, OP. (1949) Mystical Evolution, Vol. 1, available at obrascatolicas.com/livros/Teologia/J%20G%20Arintero%20OP%20-%20The%20Mystical%20Evolution%20vol%20I.pdf   p. 39 & 26 quoted. Additionally, Servant of God Rev. Arintero explains "This deification, so well known to the Fathers but unfortunately forgotten today, is the primary purpose of the Christian life." (p. 23). "So common were these ideas concerning deification that not even the heretics of the first centuries dared to deny them." (p. 29) 
[iii] This distinction is necessary to understand. When God acts, it is He Himself in action. Our nature does not change. We do not become divine persons or autonomous gods as taught in Mormonism or pagan religions. We participate in His existence (His action) not His essence (His nature). David Fagerberg gives an example in this approachable book on the topic Divinization: Becoming Icons of Christ Through the Liturgy (ed. Andrew Hofer OP, 2015, Hildebrand books). He explains the nature of an iron bar does not contain the property of heat. Yet when thrust into a fire, it becomes hot. Its nature does not change but it is experiencing the heat within its natural qualities. Like the iron bar, "the believer is plunged into God and although a human nature does not change into a divine nature, that believer nevertheless shares in the life of God" (p. 20). This should also help us distinguish Christianity from modern forms of pantheism which rejects that an uncreated God exists. These promote that God's essence is in both inanimate (rock, mineral) and animate (plants, animals, people) creation; that God and the universe are one. Another heresy is panentheism which believes the universe resides within God. Both reject God's uncreated nature and assume He is in some way melded with creation. These entice us to worship God in nature, luring us to make nature a false idol as well as lose faith in the personal God of Christianity.
[iv] It is important to note that, while Jesus imprints Himself into our soul, we become 'like' Him. Ancient heresies continue to arise even in our 21st century in spite of being shot down from the very beginning by our Catholic Church. The Council of Nicaea (325) confirmed that all three persons of the Trinity are equally God. The Council of Chalcedon (A.D. 451) proved that Jesus' divine and human natures were separate, intact and full, in hypostatic union yet not co-mingled. See http://www.newadvent.org/cathen/07610b.htm He is a divine person with both divine and human natures; we are human persons with only human natures. God is uncreated and didn't change when assuming human nature. (See St. Thomas Aquinas, Summa Theologiae Part III, Q. 1 & 2 http://www.newadvent.org/summa/4.htm ) For the same reasons that Jesus' human nature couldn't be absorbed into His divine nature, God doesn't mix in with us nor can we blend into Him. Rather, He perfects our nature as it already is created. Our will and intellect, when perfected, in that sense are His own to the limited capacity of our human nature.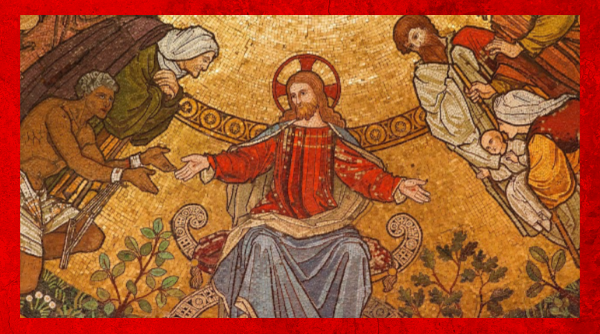 Thank you for caring and sharing appropriately...
Consecrated to the Sacred Heart of Jesus through the Immaculate Heart of Mary. Except where noted, all design, writing and images ©2021 by Debra Black and TheFaceofGraceProject.com. All Rights Reserved. No part of this website may be reproduced, distributed or transmitted in any form or by any means, including downloading, photocopying, recording, or other electronic or mechanical methods, without the prior written permission of the publisher, except in the case of brief quotations embodied in critical reviews and certain other noncommercial uses permitted by copyright law. For permission or to report violations please email:   thefaceofgraceproject@gmail.com