Forgiveness: untying the knots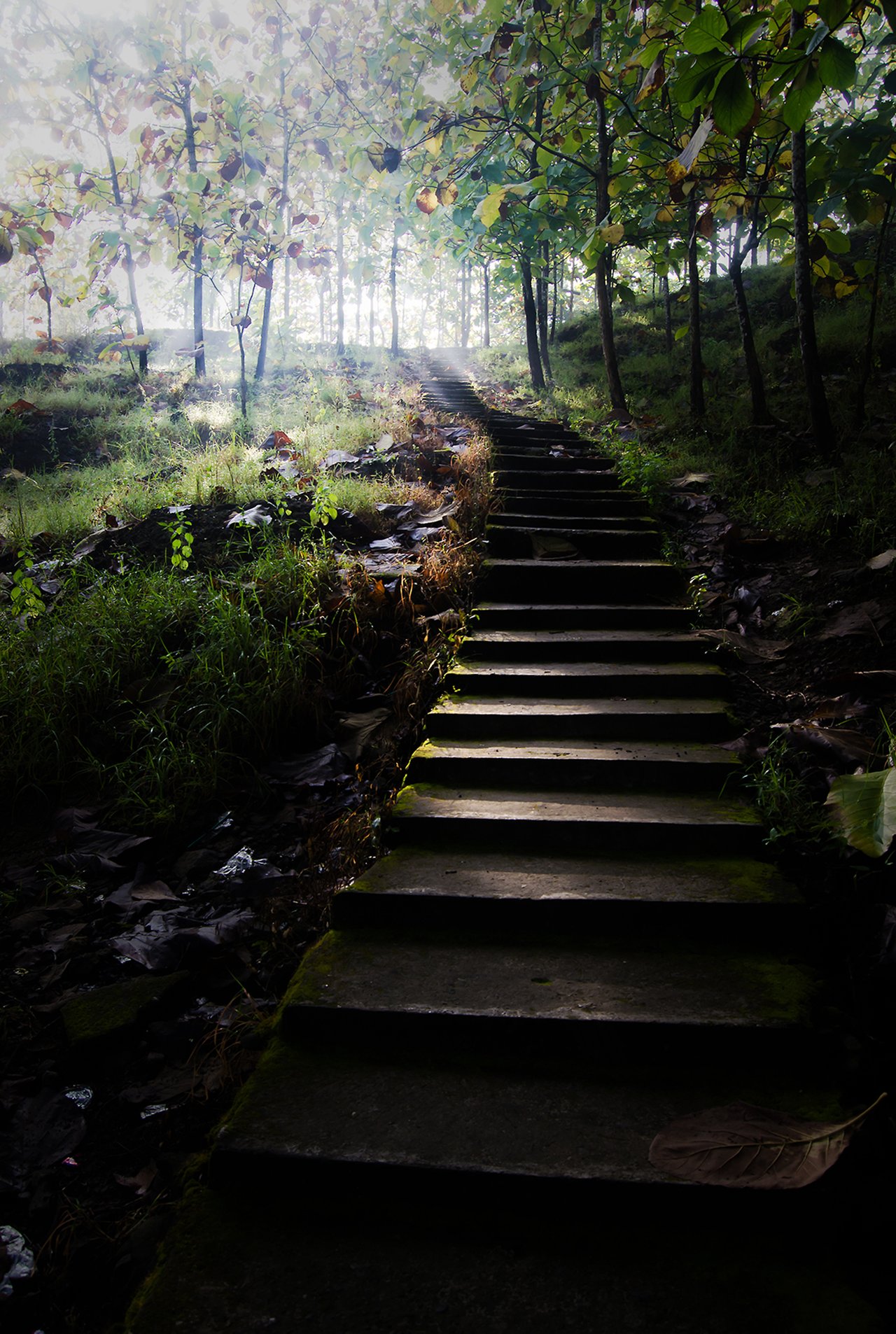 Photo by Rido Alwarno from Pexels.com
"How can a man ask for himself what he refuses to give to another? If he expects to receive any mercy in heaven, he should give mercy on earth. Do we all desire to receive mercy? Let us make mercy our patroness now, and she will free us in the world to come. Yes, there is mercy in heaven, but the road to it is paved by our merciful acts on earth. As Scripture says: Lord, your mercy is in heaven [cf Psalm 36:6]." (Saint Caesarius of Arles) [i]
Our time here on earth is our probation for entrance to Heaven, and that path to Heaven is hoed only by sincere mercy. It makes sense, then, that forgiveness is a process not an act. Yet how to take that first step can be confusing and even fearful. Each situation, each act, creates knots in our heart and our life. The process of forgiveness is one of untying those knots.
It can be both shocking and amazing how one knot created in our life has not only permeated it deeply like a weed's taproot, but also has offshoots throughout other areas of life that don't seem to be connected. The knot may be a painful incident of the past, or it may be an ongoing relationship of the present. It could be a wound from being hurt long ago, or the pain of watching someone we love suffer. An elderly parent loses their dignity, a child suffers meanness from peers, or a person whose goal in life seems to be to make you feel imperfect, unworthy, small. Associated with all painful actions is the loss of dignity of the person harmed as well as in the person causing the harm. The only truly effective 'weed killer' is Love, but there needs to be ground preparation first. That prep work is the purifying of the heart. One approach: 
Always begin prayer by recognizing God's presence, His loving gaze upon you, and accept it is a fact that He pursues you every moment.
State your desire for this prayer: desire your healing. If you are so overwhelmed by this pain that you cannot desire healing, then ask God for the desire to desire.
Starting with one situation or relationship, make a list of every person involved, directly and peripherally, regardless of whether you think they were helpful, harmful, or unimportant. It will be surprising how lengthy this list might become.
Talk to God about each person. Tell Him all of your feelings towards that person, and what you think about yourself for having those feelings. Don't hold back. If you hate that person, say so. If you need that person so much you can't live without them, say so. Let all of your emotions out, as it is important to bring your whole self to Him in prayer.
Tell God how you feel about Him. Don't hold back here either. If you are mad at God, then say so with all your anger. Keep in mind that, for any bitterness you feel towards another person, you likely feel some amount of bitterness towards God for permitting the situation. It is important to name these things out loud.
Ask God to remove from you all that is harmful in your relationship with Him. Bitterness, anger, distrust, resentment, fear, sadness, heartbreak and pain are commonly in the mix. Keep in mind there is always a mix to identify rather than just one facet of the situation.
Ask Him to give you His Love for each person on the list (name them), the desire to truly Love them and for their salvation. Ask Him to provide for all their needs and intentions. Remember forgiveness is an outcome of Love. We can want to forgive in our head but only the Holy Spirit can move it into our heart
 This is not a one-off prayer but, instead, should be a regular exercise of the heart until you feel healing has taken place. That will be demonstrated not only by your own interior experience but also by your own prayer for them and others, your attitude towards them, etc. In other words, evidence of true virtues should ensue.
 "Let no day go by in which you do not heroically conquer yourself".
(Ven. Mary Ward).
 Now if instead of just a short exercise, you take this into your meditation hour, you should find yourself learning a lot about yourself and God. You'll overcome your fear of talking to him, begin identifying your shortcomings, and recognizing honestly the impact of your own behaviors and choices.
 Through a daily meditation hour plus examen, the extent to which these weeds have spread begins to surface. These will be found in seemingly-unconnected experiences past and present. Offshoots of this weed's taproot, they can finally be unraveled, losing hold of your life garden.  For example, a past situation might have made a person fearful. Through this process of forgiving prayer, many self-protective ways of thinking and doing are illuminated that are based in that fear. It can be surprising as their life today seems completely unrelated to that past incident. That connection would never have been made without the help of the Holy Spirit. Our controlling ways can always be traced back to two things: fear and pride. Coincidentally both drove Adam and Eve to hide from God in the woods once they realized their sin and were ashamed. 😊
 "This first specific element here lies in the fact that

the priest, because of his sacred Orders, receives a special

configuration to Christ." … "it enables him to stand and to act

in the place of Christ. Thus, he becomes a representation

of the priesthood of Christ"

 

"It is at this point—the point where the official

representation of Jesus Christ before men becomes a

representation of man before Christ and his Father—

that the life-giving mystery of priestly representation

comes to light. It is at this point also that the truth of

representation fits in as an inner and essential element

of priestly spirituality." (Leo Cardinal Scheffczyk)[ii]
 Critical to the process of forgiveness is receiving the sacraments of confession and Eucharist. Continue then to pray for Pope Francis, all clergy and those on the path:
 Dearest Holy Mother, Most Holy Mary, you undo the knots that suffocate your children, extend your merciful hands to me. I entrust to You today this knot….and all the negative consequences that it provokes in my life. I give you this knot that torments me and makes me unhappy and so impedes me from uniting myself to You and Your Son Jesus, my Savior.
I run to You, Mary, Undoer of Knots because I trust you and I know that you never despise a sinning child who comes to ask you for help. I believe that you can undo this knot because Jesus grants you everything. I believe that you want to undo this knot because you are my Mother. I believe that You will do this because you love me with eternal love.
Thank you, Dear Mother.
Mary, Undoer of Knots, pray for me.
The one who seeks grace, finds it in Mary's hands.
 Ad Majorem Dei Gloriam 😊
—————————-
[i] Saint Caesarius of Arles  http://www.spiritualdirection.com/2017/04/23/divine-and-human-mercy-sunday-of-divine-mercy
[ii] Leo Cardinal Scheffczyk, The Idea of Representation and the Mission of the Priest. (2016) Fellowship of Catholic Scholars winter quarter pages 23-28 https://www.catholicscholars.org/PDFFiles/v39n34FallWinter2016.pdf