GOSPEL REFLECTION: Fear, Trust, and Blaspheming the Holy Spirit (Luke 12:8-12)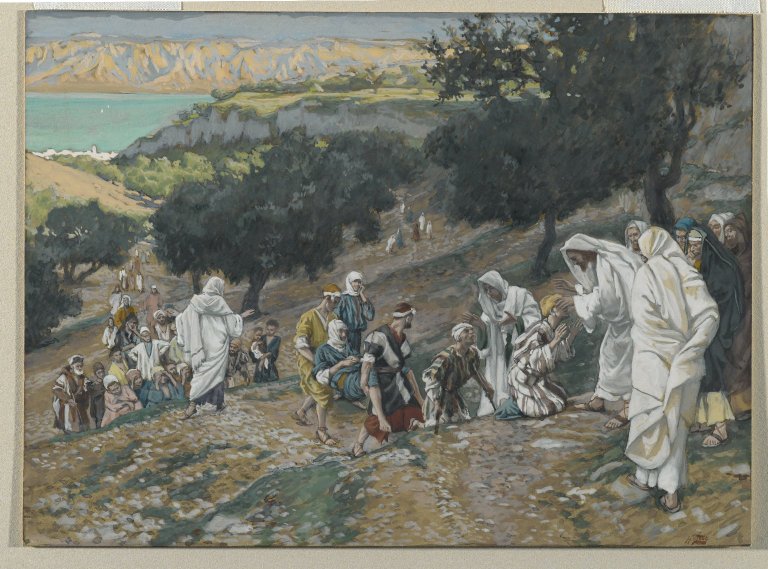 In Luke's Gospel chapter 12, Jesus has been healing the multitudes, selected his 12 apostles, and is followed by thousands of disciples. He tells them that, in our relationship with God, we are not to have fear nor anxiety. Now in the gospel reading for Saturday, October 15, Jesus warns us what happens if we deny Him or blaspheme the Holy Spirit. 
Gospel for October 15, 2022:   Luke 12:8-12 
"I tell you, everyone who acknowledges me before others the Son of Man will acknowledge before the angels of God. But whoever denies me before others will be denied before the angels of God." 
"Everyone who speaks a word against the Son of Man will be forgiven, but the one who blasphemes against the Holy Spirit will not be forgiven. When they take you before synagogues and before rulers and authorities, do not worry about how or what your defense will be or about what you are to say. For the holy Spirit will teach you at that moment what you should say."
 Consideration:
At this point in Jesus' ministry, He has shown His command over creation by calming the stormy seas, liberating demoniacs, healing those who dare to reach out and touch Him, raising the dead to life.  At the same time, He is revealing Himself to us: only God can forgive sins, feed 5000 with five loaves of bread and two fish, then give His power to the disciples to work similar miracles. He revealed His true identity to Peter, James, and John in the Transfiguration. He then gave His qahal of 'The 12' (the apostles) their special prayer that signifies them as His: the 'Our Father'. 
He had 'thousands of the multitudes" falling over one another (12:1) to follow Him, despite the Pharisees and lawyers following Him around attempting to refute Him. Pressure is upon Jesus and His disciples from all angles. Jesus had just given them a moral lesson in hypocrisy: Righteous behavior brings us back into relationship with God. In that relationship, we have no fear nor anxiety; "Are not five sparrows sold for two pennies? And not one of them is forgotten before God" (12:4-6). We are of more value than they. 
In our Gospel today, Jesus does not want fear to drive us away from Him. Fear causes us to stay silent when we should speak God's truth by sharing the Word. Worse, we sometimes make our own claim upon the work of the Holy Spirit. Attributing the Spirit's work to our own glory is an offence to the very Spirit giving us the breath in which we speak and sin. When we hand that fear over to Jesus, He will fill us with His Spirit who gives us charism of speech. 
But this requires trusting that Jesus will 'come through' for me. Can I take Him at His Word and believe? 
Ponder
What would it feel like to live without anxiety and fear? To have the Holy Spirit move my soul to speak and my guardian angel to carry His words to others? 
Pray 
Jesus, give me the Faith to trust in your Word, the Hope to conquer my fear, and the Love I need to bring your message of Hope to others with courage and steadfastness. Amen.
(Image by James Tissot, Public domain, via Wikimedia Commons)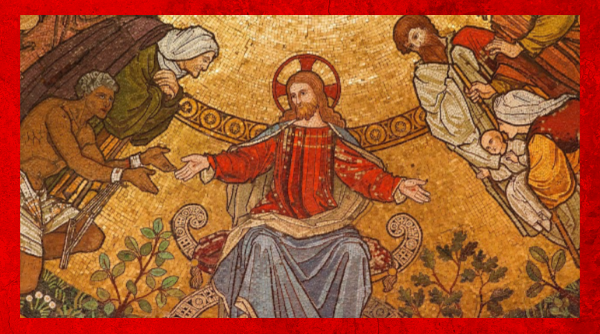 Thank you for caring and sharing appropriately...
Consecrated to the Sacred Heart of Jesus through the Immaculate Heart of Mary. Except where noted, all design, writing and images ©2021 by Debra Black and TheFaceofGraceProject.com. All Rights Reserved. No part of this website may be reproduced, distributed or transmitted in any form or by any means, including downloading, photocopying, recording, or other electronic or mechanical methods, without the prior written permission of the publisher, except in the case of brief quotations embodied in critical reviews and certain other noncommercial uses permitted by copyright law. For permission or to report violations please email:   thefaceofgraceproject@gmail.com