Grace happens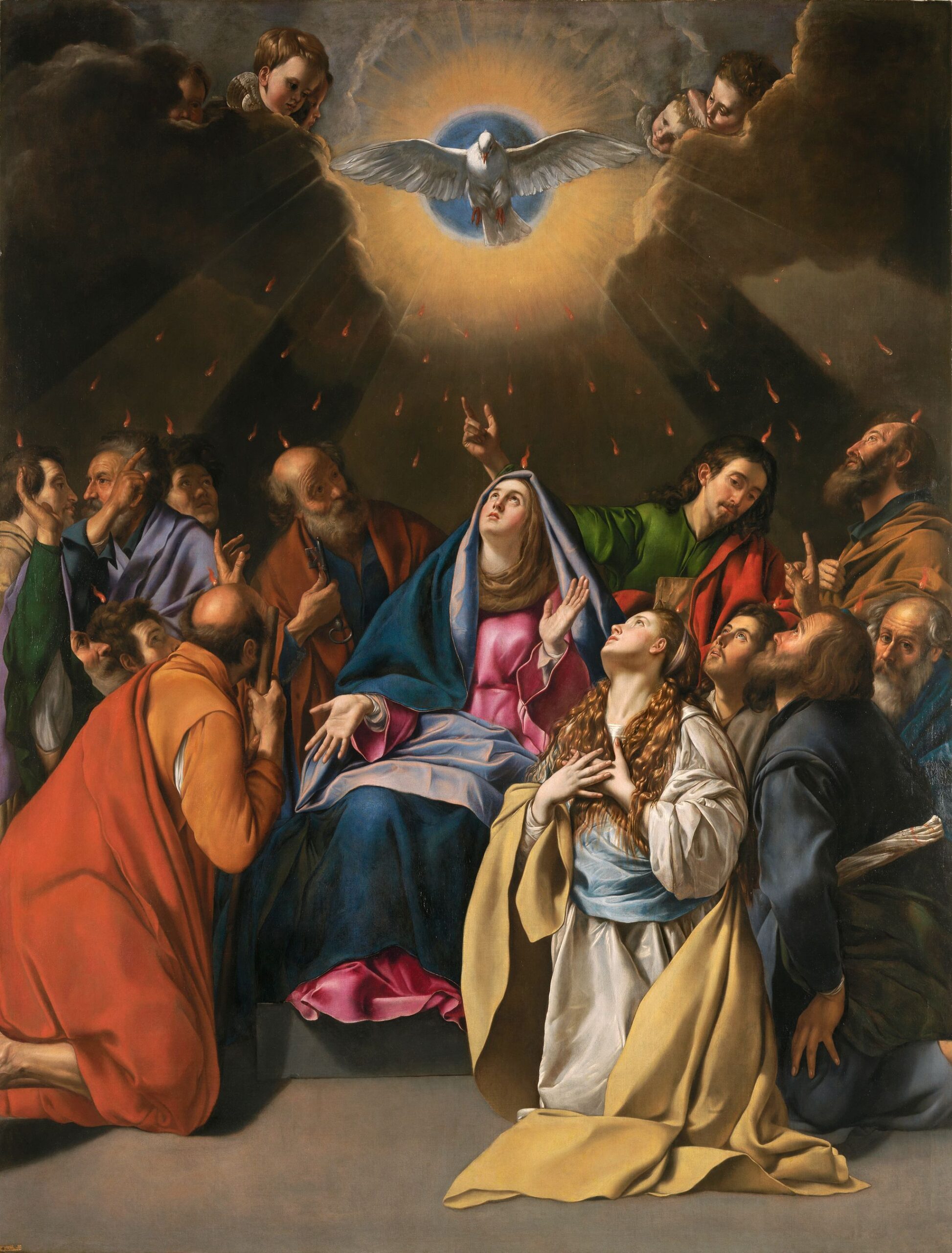 "Spirit alone is the source of spirit. Our human spirit does not derive from matter because matter cannot give what it does not, of itself, possess: spirit. The ovum and sperm of our parents are not the source of our human spirit" (Fr. John Navone SJ [i])
We prepare for Pentecost, the sending down of the Holy Spirit as Jesus promised us. The magnificent description of tongues of fire and people rambling in foreign languages could distract us from the fuller meaning of it for us right now.  This Sunday, in the mystery of the mass, the re-presentation of Calvary, we have opportunity to lay our life upon that altar; to give ourselves fully to the Lord. From the first moment to the final blessing, we can be continually asking to be filled with the Holy Spirit, soul reformed and transformed, heart set aflame with love for God and others. To be brought into that Trinitarian community of Love. To leave mass a vessel of Grace to the world. 
"Our human spirit is a created and finite participation in the uncreated and infinite Spirit that creates, sustains, and activates it. The knowing, loving, and enjoying of our relational existence is a participation in the knowing, loving, and enjoying of the Spirit, in which we live, and move, and have our being." (Fr. John Navone SJ) 
In an 1885 biography of Servant of God Mary Ward, Sr. Chambers writes of how she was filled with Grace. In the early 1600's, women were not to be in public without a man's escort, nor were they to speak unless spoken to. But Mary Ward could walk into a room of men in great dispute, and the entire room would still and calm in her presence.  She was a vessel of Grace. 
Can you imagine how life would change carrying that Grace into your family's dinner table? Your workplace? Unlike other saints, Mary Ward never experienced some incredible conversion and miraculous change of heart. She simply lived a disciplined and discerning life focused on God's will. 
"The ultimate miracle of divine love is this, that the life of the risen Lord is given to us to give to one another.  It is given to us through our own human loves. It is no violation of our simple human nature. It is not something which must be cultivated through a lofty spirituality that only few could attain; it does not demand a way of life that is abnormal, or even unusual; it is not a specialized vocation. It is to be lived at home, at work, in any place, any circumstances." (Caryll Houselander[ii]) 
Mother Pauline Parker IBVM writes of Mary Ward's healing miracles. These weren't done in public display, no laying on of hands or inaudible tongues, nothing spectacular. She prayed for people in front of the tabernacle. Just her and Jesus. For long periods of time. Four hours for Cardinal Trescio (and he was healed). Amongst her numerous tasks and duties, she made prayer her 'job'. 
We can too. Rather than praying for hours, imagine the impact of praying for one person with a full heart merely 4 minutes a day; 30 people a month, 365 people a year. That's a lot of Grace coming down on the planet, to be distributed as fits God's plan by our Blessed Mother Mary. 
"None of the women who bear the title "Doctor of the Church"—Hildegard of Bingen, Catherine of Siena, Teresa of Avila, or Therese of Lisieux—received advanced education in any area of theology. …The body of knowledge these women contributed to the deposit of faith was made possible through their openness to God's grace, and their steadfast practice of prayer. … all four of these Doctors of the Church radically changed the culture of their times …. They received this wisdom through being receptive to the gift of contemplative prayer, being faithful to their specific mission, and keeping their gaze on Jesus through desolation, aridity, and misunderstanding." (Debi Hoppe[iii])
 Being vessels of Grace, we too can 'radically change the culture' of our times. Our faith teaches that it is by example that we spread the Gospel. 
Continue to pray, then, for Pope Francis, all clergy and religious, all those receiving their sacrament of Confirmation this month, and our worldwide church: 
"I desire with all my heart that the divine Mother finishes her work in you for all eternity, and that she will always keep you lost in her so that you will not be capable to act for yourself, and that neither Satan, the world, nor any creature will be able to wound your  heart which has to be inviolably in imitation of Mary." (Father Jean-Jacques Olier[iv])
 Ad Majorem Dei Gloriam 😊
Photo by Juan Bautista Mayno, Public domain, via Wikimedia Commons
————————
[i] Fr. John Navone, Life in the Spirit, Homiletic and Pastoral Review https://www.hprweb.com/2016/05/life-in-the-spirit/
[ii] Caryll Houselander, in Points of Perseverance by Fr. Ed Broom, https://drive.google.com/file/d/0Bxq9jvIjr-DKVVNJa0FvNTE0RTA/view?pref=2&pli=1
[iii] Debi Hoppe, Mystical and Motherly, Homiletic and Pastoral Review, https://www.hprweb.com/2016/05/mystical-and-motherly/
[iv] Fr. Jean-Jacques Olier, in Points of Perseverance by Fr. Ed Broom, https://drive.google.com/file/d/0Bxq9jvIjr-DKVVNJa0FvNTE0RTA/view?pref=2&pli=1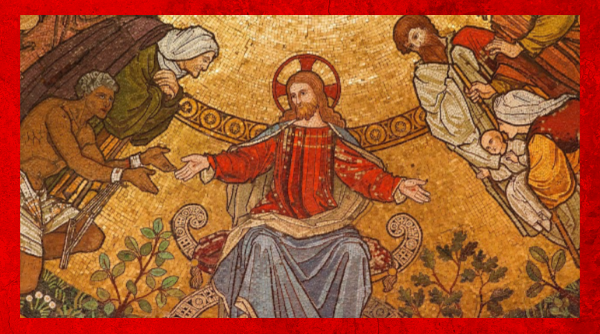 Thank you for caring and sharing appropriately...
Consecrated to the Sacred Heart of Jesus through the Immaculate Heart of Mary. Except where noted, all design, writing and images ©2021 by Debra Black and TheFaceofGraceProject.com. All Rights Reserved. No part of this website may be reproduced, distributed or transmitted in any form or by any means, including downloading, photocopying, recording, or other electronic or mechanical methods, without the prior written permission of the publisher, except in the case of brief quotations embodied in critical reviews and certain other noncommercial uses permitted by copyright law. For permission or to report violations please email:   thefaceofgraceproject@gmail.com