Innocence of heart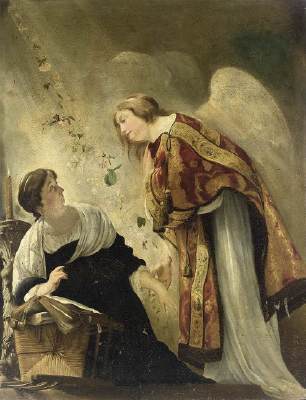 "All who worthily observe the festival of the Annunciation of the Virgin Mary, the mother of God, acquire as their meet recompense the fuller interest in the message, "Hail, thou that art highly favoured!" It is our duty, therefore, to keep this feast, seeing that it has tilled the whole world with joy and gladness. And let us keep it with psalms, and hymns, and spiritual songs." (St. Gregory Thaumaturgus)
When I was a little girl, like all little girls I had my favorite doll. Small, hard rubber with blonde hair and red dress. One day I decided she needed a bath in the sink and scrubbed her clean. I thought she looked beautiful, but my mom was soooooooo mad because her short hair was ruined and her skin turned a darkish color. Honestly, she was a mangled mess that only I could love.  
Sometimes I think that is how my heart is to God. He gives it to us perfect and innocent, full of love and capacity to grow even more in love. But then we give it to the world instead of Him, and it comes back to us a mangled mess. Like the doll, there isn't anything humanly possible to reverse that and make it innocent again. All we can do is give to God the remnants.
The Feast of the Annunciation this Thursday reminds us that Mary's Fiat is the par excellence of innocent trust and love. The Annunciation of Gabriel to Mary, and Incarnation of the Lord upon her "Be it done to me according to Thy word.", has been recognized since the 5th century.  As the conception of Jesus, it is the beginning of our Christian faith.  Even the angel, a higher order creature in the ranks of creation and existing in the face of God, lowered himself to this lowly human girl to salute her. Modern translations in error use terms like rejoice, but to hail is a salute. And he saluted her before she conceived Jesus, before becoming mother of God. The depth of her love and purity of her innocence must have shown so greatly as to humble even the Angel. 
But purification takes fire, and to purify our hearts we must also sorrow like Mary. 
And so I must ask myself honestly, how much time do I spend lamenting and wailing for myself instead of for Jesus? This is the one time each year we can truly give ourselves to Him in this way. 
As we prepare to walk the Passion with Jesus, let's also bring with us the souls of His men who He has raised from among our ranks to serve Him: Pope Francis, our clergy and religious. 
Mother of our Redeemer, in this era dedicated to you, with great joy we call you blessed. … To you, our Mother, we entrust in a special way our Bishop and the priests of our diocese. To them has been given a special sharing in the priesthood of Your Divine Son. He has chosen them to be ministers of His Word and Sacraments. Ask Him to fill them with zeal, to keep them faithful and joyful in His service, conscious of the fact that they care and so bring glory to the Father and honor to the Church. … Sustain all of us, O Virgin Mary, on our journey of faith and obtain for us the grace of eternal salvation. Amen. 
Ad Majorem Dei Gloriam 😊
Photo by Paulus Bor from Web Gallery of Art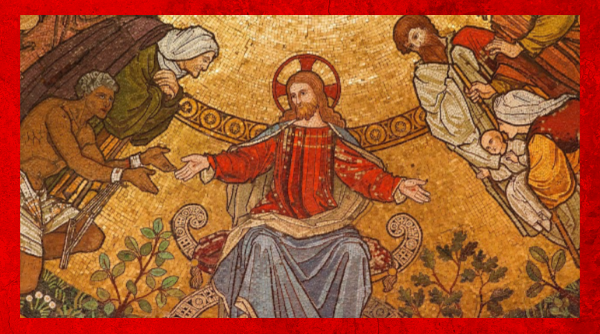 Thank you for caring and sharing appropriately...
Consecrated to the Sacred Heart of Jesus through the Immaculate Heart of Mary. Except where noted, all design, writing and images ©2021 by Debra Black and TheFaceofGraceProject.com. All Rights Reserved. No part of this website may be reproduced, distributed or transmitted in any form or by any means, including downloading, photocopying, recording, or other electronic or mechanical methods, without the prior written permission of the publisher, except in the case of brief quotations embodied in critical reviews and certain other noncommercial uses permitted by copyright law. For permission or to report violations please email:   thefaceofgraceproject@gmail.com