Insignificant: the nativity of Mary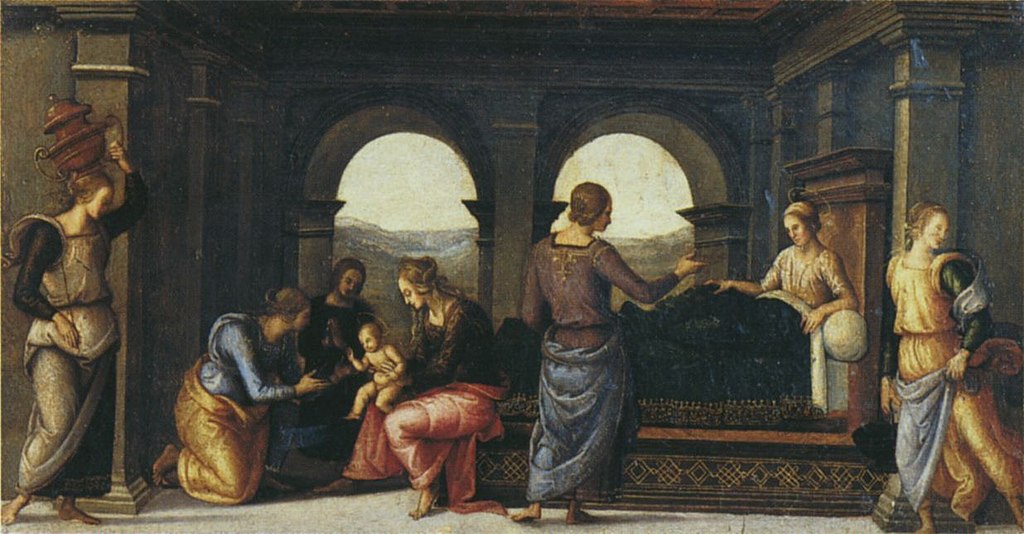 On September 8th, we celebrate the dawn of salvation: the nativity of Mary. For centuries, hermits living in the Holy Mount Tabor were in prayer day in, day out. They awaited the birth of the virgin who would bring the Messiah. Jesus, the second person of the Trinity, the Son of God, chose Mary to be His mother.  It was as if a beat pulsed throughout the cosmos, waiting. 
One name given to Mary by the Orthodox is 'birthgiver of God". She was no surrogate, however. His skin, His human features, all were inherited from Mary and her lineage. As a Divine Person, He was fully human except for sin, as sin and vice would be incompatible with His Divinity. Mary was gifted with the grace to be sanctified of her human concupiscence at conception in her preparation as Mother of God. She was immaculate. 
Christians honored our Queen Mother during her life and revered her in prayer after her assumption into Heaven. Inscriptions of prayer to Mary were found in the ancient Christian catacombs. Records show her nativity has been celebrated by the Christian church as early as the 5th century. All of this for that simple girl from an insignificant little village. 
Vessel of grace, Mary is also a testament of miracles. Her parents, Joachim and Ann, lived in separate houses with chaste lives of great holiness. Their lifestyle of giving provides the model for us. They divided their own gifts in thirds: first to support the temple, secondly the poor and lastly themselves. But after humiliation from the high priest at temple sacrifice, Joachim retreated in shame into the fields with the shepherds. It was the time of the Feast of the Dedication, the Festival of Light, the remembrance of restoration of the temple by Judas Machabeus. A time of great joy so quickly turned to sorrow. 
In those times, their barrenness was a sign of cursedness not blessedness. Their exceedingly holy lifestyle showing their love of God in itself was not a sign of God favoring them. Joachim fasted 40 days and nights; Ann prayed and lamented. And God responded. Angels came to both he and Ann, explaining they would be blessed with a daughter to be named Mary. What a consolation it must have been to be given understanding of why God had permitted this: "For God is the avenger of sin, not of nature: and, therefore, when He shuts up the womb of any one, He does so that He may miraculously open it again; so that that which is born may be acknowledged to be not of lust, but of the gift of God." Their elation must have burst to find that their daughter would give birth to the Savior of the world. 
While there are mixed opinions, it has been the tradition of the church that Ann and Joachim bore this child out of chastity, a child who would herself later bear the Christ-child as a virgin. Joachim from Galilee and Ann from Bethlehem, the Christ too would be born in Bethlehem. This fulfills Micah's prophesy that "from you shall come forth for me one who is to be ruler in Israel whose origin is from of old, from ancient days." (Micah 5:2). Bethlehem, a small village inhabited by David's descendants, seemed so insignificant. "But you, O Bethlehem Eph'rathah, who are little to be among the clans of Judah, from you shall come forth for me one who is to be ruler in Israel". 
Joachim could never have imagined the humiliation he endured at the temple was permitted by God as the mode by which He would bring about the dawn of salvation. We too cannot see with our wounded eyes the possible good that can come out of hardship, humiliation, and abuse. We feel so insignificant, worthless, incapable, forgotten by God. We lament in faith, knowing that the God who loves us so personally does not condemn nor curse. And we come to realize that, healed and filled with His Spirit, we are already experiencing His miracle: in us. We too become His testament to the power of His love. 
Let us pray as the early Christians to our Holy Mother Mary: 
Under your mercy we take refuge, Mother of God!
Our prayers, do not despise in necessities, but from the danger deliver us,
only pure, only blessed.
Ad Majorem Dei Gloriam 😊
Image: The Nativity of Mary from Art Gallery ErgsArt – by ErgSap PDM-owner, via Wikimedia Commons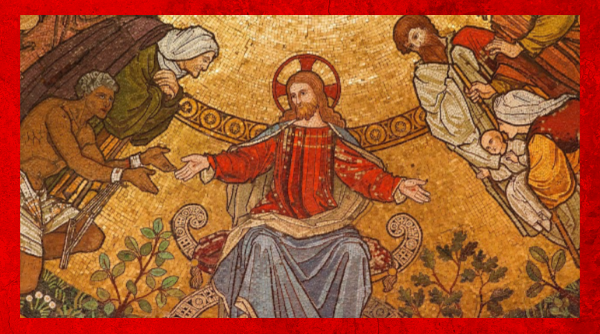 Thank you for caring and sharing appropriately...
Consecrated to the Sacred Heart of Jesus through the Immaculate Heart of Mary. Except where noted, all design, writing and images ©2021 by Debra Black and TheFaceofGraceProject.com. All Rights Reserved. No part of this website may be reproduced, distributed or transmitted in any form or by any means, including downloading, photocopying, recording, or other electronic or mechanical methods, without the prior written permission of the publisher, except in the case of brief quotations embodied in critical reviews and certain other noncommercial uses permitted by copyright law. For permission or to report violations please email:   thefaceofgraceproject@gmail.com