Metamorphosis or stagnation?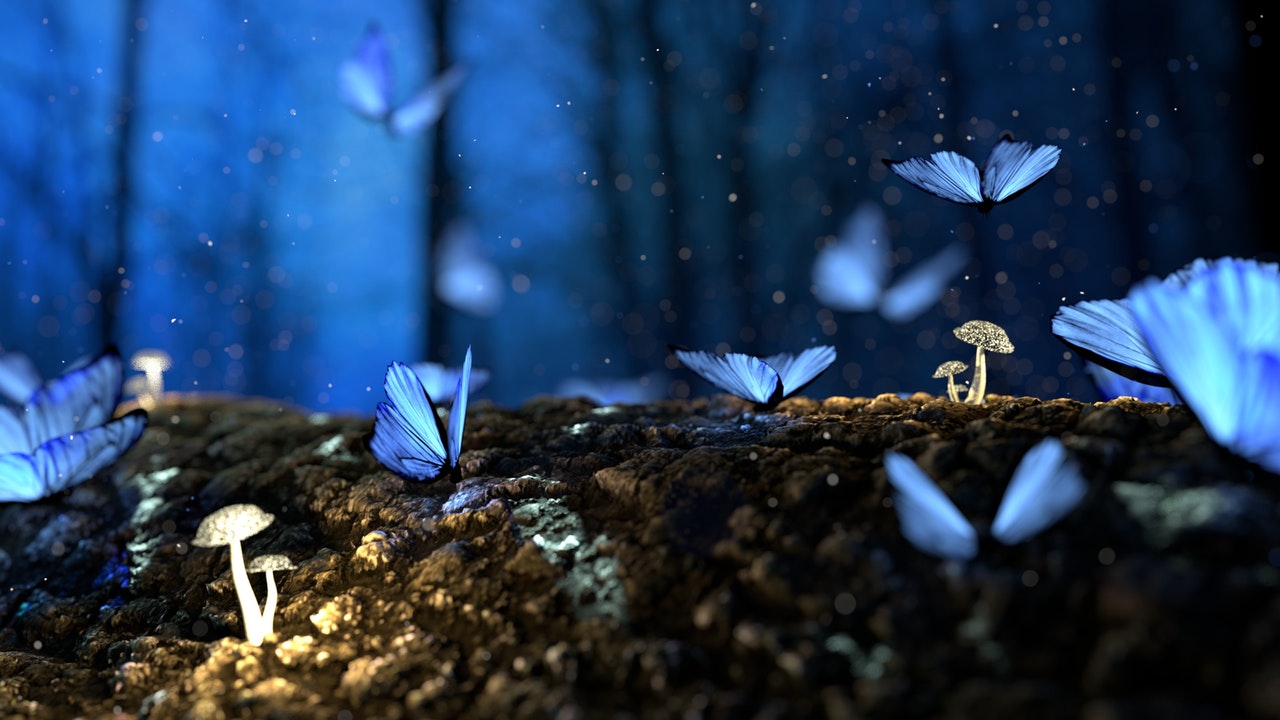 As the country prepares to come out of lockdown, I ask myself am I prepared? Has lockdown been a cocoon or a prison? Metamorphosis or stagnation? Re-entering the world, do I return to my old self or continue in this path of change God has led (or lured!) me into?
Recently I participated in a beautifully simple mass online. The Deacon taught in his homily that St. Paul was on trial for Hope. Hope is a dangerous thing to the culture of death. We must bring Hope into the world. (Acts 20:17-27)
Our metamorphosis is the metamorphosis of the church. We are the change, and we must proceed with the daring birthed in Hope. The world has an urgent need for our growth in holiness so as to be vessels of God's grace to others. He will work through us and attract souls to Himself. I wanted to share some resources helpful to that, in Hope we will all recommit to our covenant with God in these times of tribulation.
Soulsandhearts.com   is a ministry of Catholic psychotherapists addressing the full composite of our humanity—soul and body—so we can dispose ourselves naturally to the supernatural, to God. Their free content includes a weekly discussion of the Sunday mass readings (Be With the Word) that is ad lib and great to listen to. The series Coronavirus Carpe Diem podcasts take us in small steps to better understand this composite of "ME" and how it affects our relationship with God. And for a small fee they have a private discussion group Resilient Catholics for people who want to grow further resilience and strength on this path.
 Life as a lived experience of the Word: Fr. Jacques Phillippe reminds us that the whole of God exists in His Word, and so when we keep His Word in our hearts, we keep the whole of God within us. I enjoy listening to Sonja Corbitt's bible studies as I mull around the home doing menial tasks. Her current series is on the Sacraments and with Pentecost on the horizon, the teaching on Confirmation is particularly timely. Did you know that at Fatima, Our Lady told Sr. Lucia of the great apostasy that would happen in the Church, and in large part it would be the unconfirmed? Mrs. Corbitt also has past series on healing, anger and more. Everything we hear forms our brain's thinking; what better way to take on the mind of Christ? 
 Living the Discerning Life:  The path to Holiness isn't some grandiose scheme for only the strong and mighty. It is a way of living in God's presence day in, day out, being with Him in the smallest aspects of our life. We are taught about how the virtues are infused in our souls at baptism. We do our best with our broken nature to exhibit a few virtues and battle our vices. Limited to our own human capacity, this eventually becomes rote and seems futile. We need to live in a way that brings God into this fully so His Grace supernaturalizes that which He already created in us. The discerning life is precisely the way of the saints and that which has always been the intended Christian life. It is the lived experience of this covenant into which we are 'branded' and sealed. Many of us have received formation in the discernment of spirits, the full-length Spiritual Exercises, or both. We have a duty to endeavor living this, for Jesus tells us that to whom more is given, more is expected. The Institute of Catholic Culture has talks on all aspects of Catholic life as well as bible study on upcoming Sunday mass readings. Discerning Hearts provides many podcasts with authors that can help us to keep this perspective.    Regnum Christi Spirituality has beautiful online retreats, materials, and Q&A . 
 Forward marching: We all have opportunity in this moment to take stock with God and mold our new day around Him. Write into the calendar daily mass (whether livestream or in person), daily examen and mental prayer. Then plan the rest of the day around that. Ask God to protect your time with Him and give you the belief that He will. Ask for a burning desire to let nothing break your date with Him. Then let the day roll out. Change begins with us and we cannot do it without Him.
 We continue to pray for Pope Francis and the Worldwide Church as
 "The inward stirring and touching of God makes us hungry and yearning; for the Spirit of God hunts our spirit: and the more it touches it, the greater our hunger and our craving.
And this is the life of love in its highest working, above reason and above understanding; for reason can here neither give nor take away from love, for our love is touched by the divine love.  And as I understand it, here there can never more be separation from God. God's touch within us, forasmuch as we feel it, and our own loving craving, these are both created and creaturely; and therefore they may grow and increase as long as we live."
— Blessed John of Ruysbroeck (+1381)
Ad Majorem Dei Gloriam 😊