On Holy Ground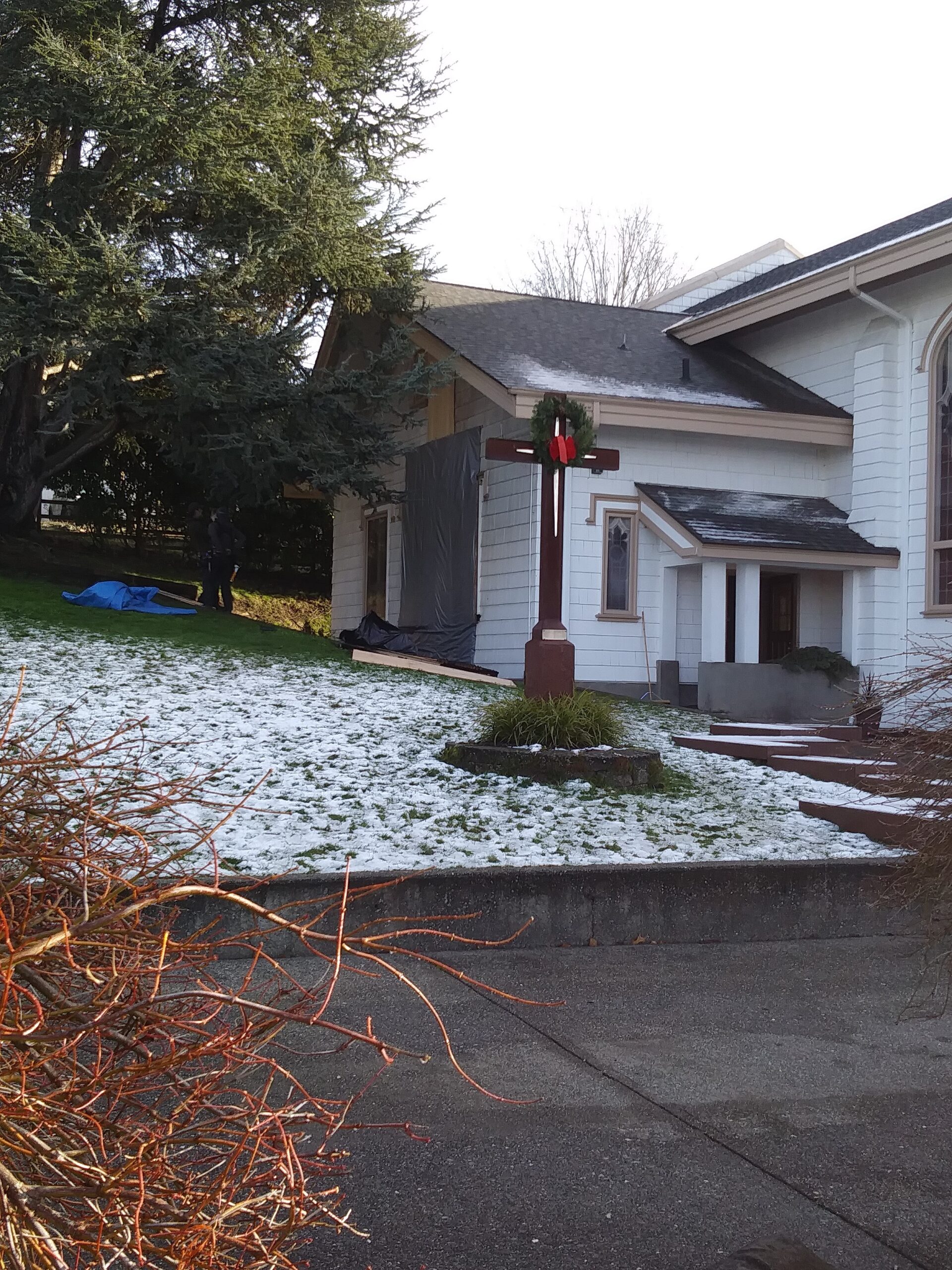 Photo: Sacred Heart Catholic Church, Bellingham WA 12-23-20 after morning fire
Our sweet little church was built with the most loving of hands. Every inch, even the unseen and unexpected places, has some sort of design or finish. For over a century, it has stood as a physical testimony to God's beauty. The shock of an early-morning fire Wednesday in one wall of the chapel transformed into awe of a God whose legions of angels protected it from spreading any further. Truly, any old building is a tinderbox needing only a spark to flame. There is something different, however, with God's house where He resides. It is Holy ground. 
This difference is why we must return to mass. For those in Whatcom county, Sacred Heart still has mass openings and will have overflow seating in our large parish hall; people will still receive the Eucharist in the church proper. For those outside of WA, there are likely churches doing the same. In the real presence of Jesus, He works in hiding within our souls by us just being in His sacred presence. If people were healed by His Spirit simply from being in Peter's shadow, what might happen to a soul in the shadow of Jesus Himself? It just cannot happen online; we must join Him in person. 
Some people cannot be exposed in public, including mass, due to their extreme health conditions. Unfortunately, however, others do not attend in fear of being in a crowd during an epidemic. The beauty of social distancing is that there is no crowd. Each person/family has their own sacred space with Jesus in the pew. A quick glance of churches livestreaming across the country shows a uniform hyper-vigilance in social distancing and sanitizing pews immediately after use. Contrast this to any grocery store, where people pass by one another in narrow isles or stand side-by-side searching the shelves. Customers are coughing. Cashiers show signs of sinus congestion behind their mask as they scan the products. All are sharing germs through their hands and no one to immediately wipe products after each person handles them. Clearly, the Catholic sanctuary is the safest public place we can be. 
Some people refuse to enter the sanctuary wearing a face mask, feeling that by doing so they are giving in to the evil powers who have been suppressing our freedoms in this country. We forget that God is bigger than that. The sanctuary is called a sanctuary because we are to escape these worldly things into His protection. In fact, there was a time in history when someone escaping the king's men could run into a church or Abbey grounds and declare 'sanctuary'; the king's men could no longer pursue them. God is the only sanctuary offering true safety; He is our escape from the world. It is precisely Satan's strategy to keep us away from this. 
It is an abomination to wear facemasks in church but a greater offense to forfeit our duty to attend mass. In most dioceses, the bishops have waived the obligation to attend mass. However, as baptized Catholics, the moral duty remains when available to us. The sacrifice at the altar is precisely that: a sacrifice of atonement for the sins of the world. Our attendance is assisting the priest and ultimately, through him, assisting Jesus. We bring the world to that sacrifice and our participation is an act of atonement for all of creation. No one in the entire world except Catholics can do this. We can look around us and see what happens when we do not fulfill our duty. The world needs atonement and grace, and only we can bring it into this sacrifice. 
I was given a small Salesian prayer book[i], the kind with those sweet poems that are simple and pure. The world has filled our hearts and minds with clutter, which these sweet words of wisdom can wash away. A few excerpts: 
…The melody of Christmas whispers softly through the air and before the grand crescendo it will echo everywhere. 
…Right before dawn, a cry could be heard. A Savior was born—the True Living Word! 
…Blessed Mother meek and mild gave birth to this heavenly Child. She gazed upon His angelic face, knowing He would save the human race. 
…The infant Christ Child did astound all of those who stood on Holy ground. 
…[Yet] The little town was in deep sleep; none heard the sound of the shepherd's feet or saw the Star of wondrous ray that led to where the Christ Child lay. 
…As keeper of my little inn, oh I must wait and watch for Him, lest He would come tonight and find no room within this heart of mine. 
…Let us kneel wherever we are and give the Lord His due…Loving hears and yielding wills, all our whole life through. 
Come to mass, and bring someone with you. 😊
 Merry Christmas!
————————
[i] The Salesians' sweet little books are worthwhile all year long! https://www.imis-salesianmissions.org/imis/Sal/Sal/STORE/catalog.aspx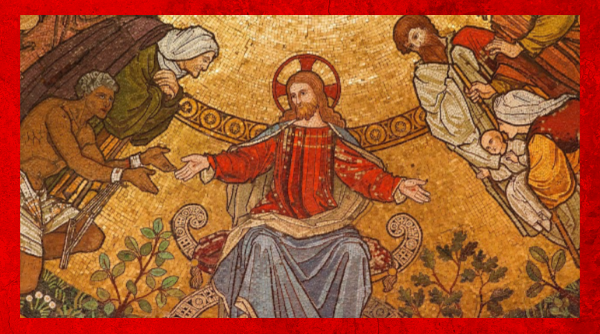 Thank you for caring and sharing appropriately...
Consecrated to the Sacred Heart of Jesus through the Immaculate Heart of Mary. Except where noted, all design, writing and images ©2021 by Debra Black and TheFaceofGraceProject.com. All Rights Reserved. No part of this website may be reproduced, distributed or transmitted in any form or by any means, including downloading, photocopying, recording, or other electronic or mechanical methods, without the prior written permission of the publisher, except in the case of brief quotations embodied in critical reviews and certain other noncommercial uses permitted by copyright law. For permission or to report violations please email:   thefaceofgraceproject@gmail.com