Paradise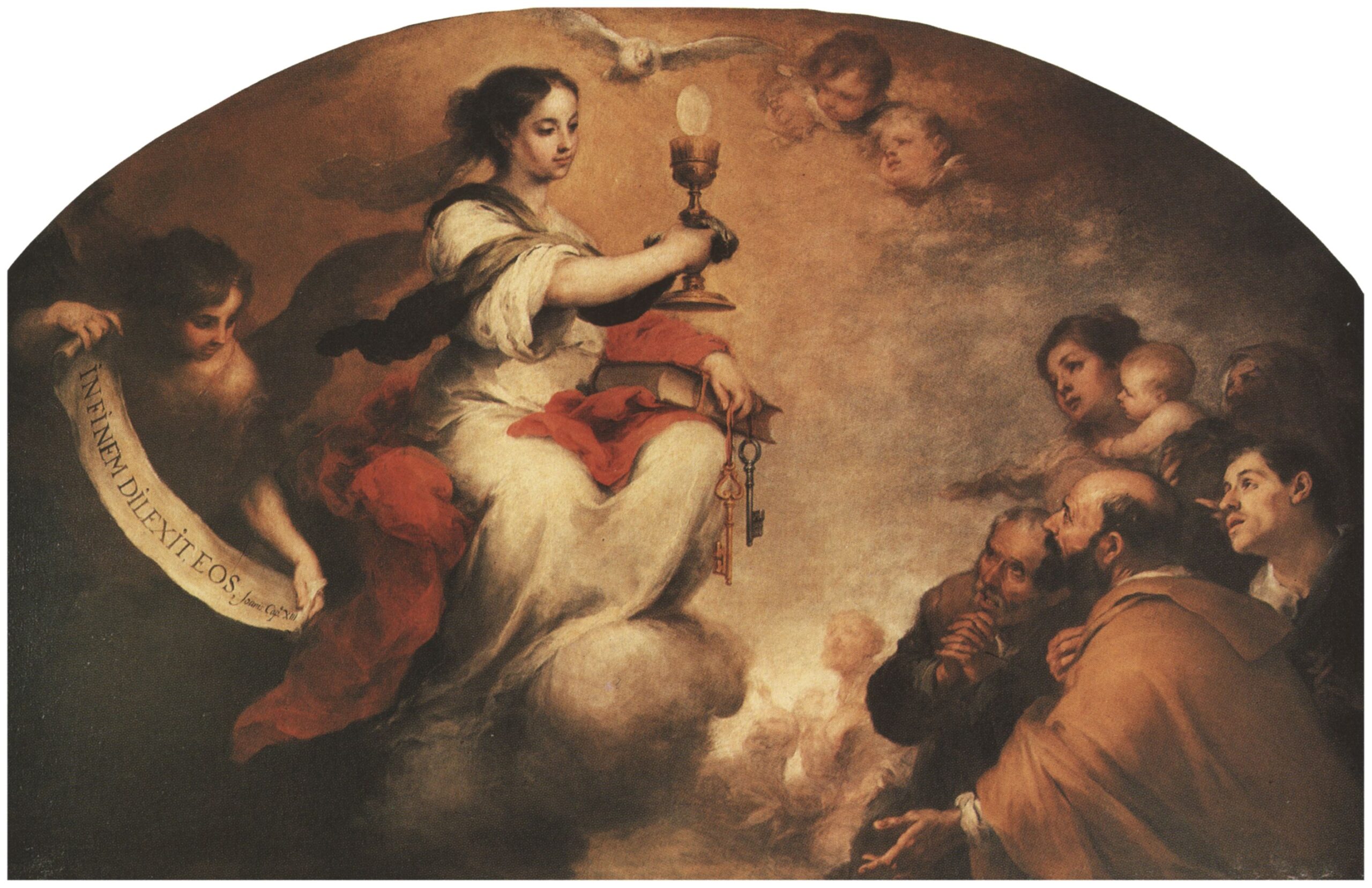 For this we declare to you by the word of the Lord, that we who are alive, who are left until the coming of the Lord, shall not precede those who have fallen asleep. For the Lord himself will descend from heaven with a cry of command, with the archangel's call, and with the sound of the trumpet of God. And the dead in Christ will rise first; then we who are alive, who are left, shall be caught up together with them in the clouds to meet the Lord in the air; and so we shall always be with the Lord. Therefore comfort one another with these words.
(1Thess 4:15-18)
My oldest brother died on President's day in 2020 of a terminal lung disease which he had suffered four years. What has stayed with me was that, once he reached the point that temporary treatments were exhausted, he had great peace. Those of us in my family who have maintained relationship with God do not fear death or dying. We do our best to live wisely in this life, hope to be with God in the next, and accept that some suffering is part of the process. But he was at such peace because he had such a clear image of paradise in his mind: "Paradise will be awesome.  More so than we can imagine. True peace and security with no sickness or death and a crime free world of people serving God. … I look forward to seeing everyone again in the earthly paradise described at Psalm 37:9-11, where we will all enjoy true peace and happiness.  (Revelation 21:3&4)".  
I have often asked myself, what image of paradise do I have in my mind? 
Reflect upon that taught by Faith: When we die, our soul leaves the body and is drawn to participate in the Divine Life of the Trinity, that never-ending, all-consuming infinite love. When Christ comes at the end of time, all of the dead will be resurrected and rejoined with their souls. For the damned, their bodies will be incorruptible—never again to become dust—but they will live with their sin and pain for eternity in Hell. For those who die in a state of grace , our bodies, now dust, will not only be resurrected and return in completeness to our soul, they will be perfect. Bishop Athanasius Schneider recently gave a teaching on the 11th article of our Creed of Faith: I believe in the resurrection of the body (Catechism #988).  He referred to this impassibility as 'beyond the reach of suffering', bringing to mind the safety and security of being with God. No fear.
Perfected, we no longer will suffer our disordered passions whether these be anger, lust, gluttony, addictions, or any other desires of our body and emotions. The wounds of life, placed upon us by the world and on our own, will no longer cause irrational thinking nor hijack our will to lash out against others. Our soul will have dominion over our body, and it will only desire God.
Being held in Paradise with actual grace, our bodies will shine brightly with God's Glory inside them. The light illuminating Jesus in His Transfiguration is the same light that will illuminate us too. As Bishop Schneider termed it, "It is due to our participation in the happiness of God".
Rather than escaping our body or being free of it, our bodies will freely go everywhere as nothing will hold it down.
Sit with that image of Paradise for a few minutes: living amongst God's creation, surrounded by the people you love all of whom are glowing in God's glory and freely moving in the dance of eternal happiness.
Now back to the present: Think of the movement that has rapidly overwhelmed our entire country: transitioning to a new sex, destroying their ensouled body, and falsely believing they are a new or better person. They seek Heaven, Paradise, this life of perfection. Escaping sadness and confusion leaves a void, and we can see how people are filling that void with hostility, drugs, and ideologies. Sadly, they do not realize that these changes are only temporary in view of eternity: at the coming of Jesus, their soul also will be reunited with their original God-given bodies.
81% of Americans believe in God, but for what purpose? Society has lost its end-goal. Decades ago, we knew Heaven was our end-goal and it gave purpose to the struggle. But we could also envision it. People today have lost that vision. Consider the change that would occur if people had this image of Paradise in their mind.
And we do not need to wait until earthly death to experience this. God intends for us to begin living this now. As humans, we are not truly capable of escaping. We only suppress. Escaping into God and handing Him all life's pains, He fills the void with Himself, His Spirit, which is pure and infinite love. He chooses to glorify our beautiful bodies, the creation which He proclaimed with satisfaction is "very good" (Gen 1:31). The only creation He deemed very good is us.  We too can shine as Moses, filled with God's glory (Ex. 34:29). This is His desire for us.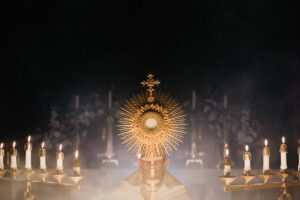 As we prepare to celebrate Corpus Christi, this reality of the body and blood of Christ in the Eucharist is to be our reality. The Second Person of God has chosen to give us His very own body, blood, soul, and divinity in a manner that is physically and spiritually incorporated into our own. Surrendering to sanctification gives peace and brings understanding of our end-goal: Paradise. Let us bring the truth of this reality to others that they may embrace the loving God who sees them as "very good". 
  "If we would only bear in mind, dearly beloved brethren, the exalted character of the things that the Lord God has placed in our hands, what unbounded influence would not this have in impelling us to lead lives worthy of ecclesiastics! Has not the Lord placed everything in my hand, when he put there his only-begotten Son, coeternal and coequal with himself? In my hand he has placed all his treasures, his sacraments, his graces; he has placed there souls, than whom nothing can be dearer to him; in his love he has preferred them to himself, and redeemed them by his Blood; he has placed heaven in my hand, and it is in my power to open and close it to others…" (St. Charles Borromeo)
Ad Majorem Dei Gloriam 😊
Images: Cover-Triumph of the Eucharist by Bartolome Esteban Murillo; Monstrance glowing by Jacob Bentzinger via Unsplash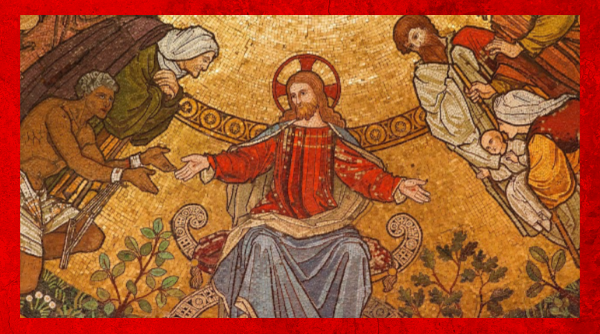 Thank you for caring and sharing appropriately...
Consecrated to the Sacred Heart of Jesus through the Immaculate Heart of Mary. Except where noted, all design, writing and images ©2021 by Debra Black and TheFaceofGraceProject.com. All Rights Reserved. No part of this website may be reproduced, distributed or transmitted in any form or by any means, including downloading, photocopying, recording, or other electronic or mechanical methods, without the prior written permission of the publisher, except in the case of brief quotations embodied in critical reviews and certain other noncommercial uses permitted by copyright law. For permission or to report violations please email:   thefaceofgraceproject@gmail.com