Penetrated by the Holy Spirit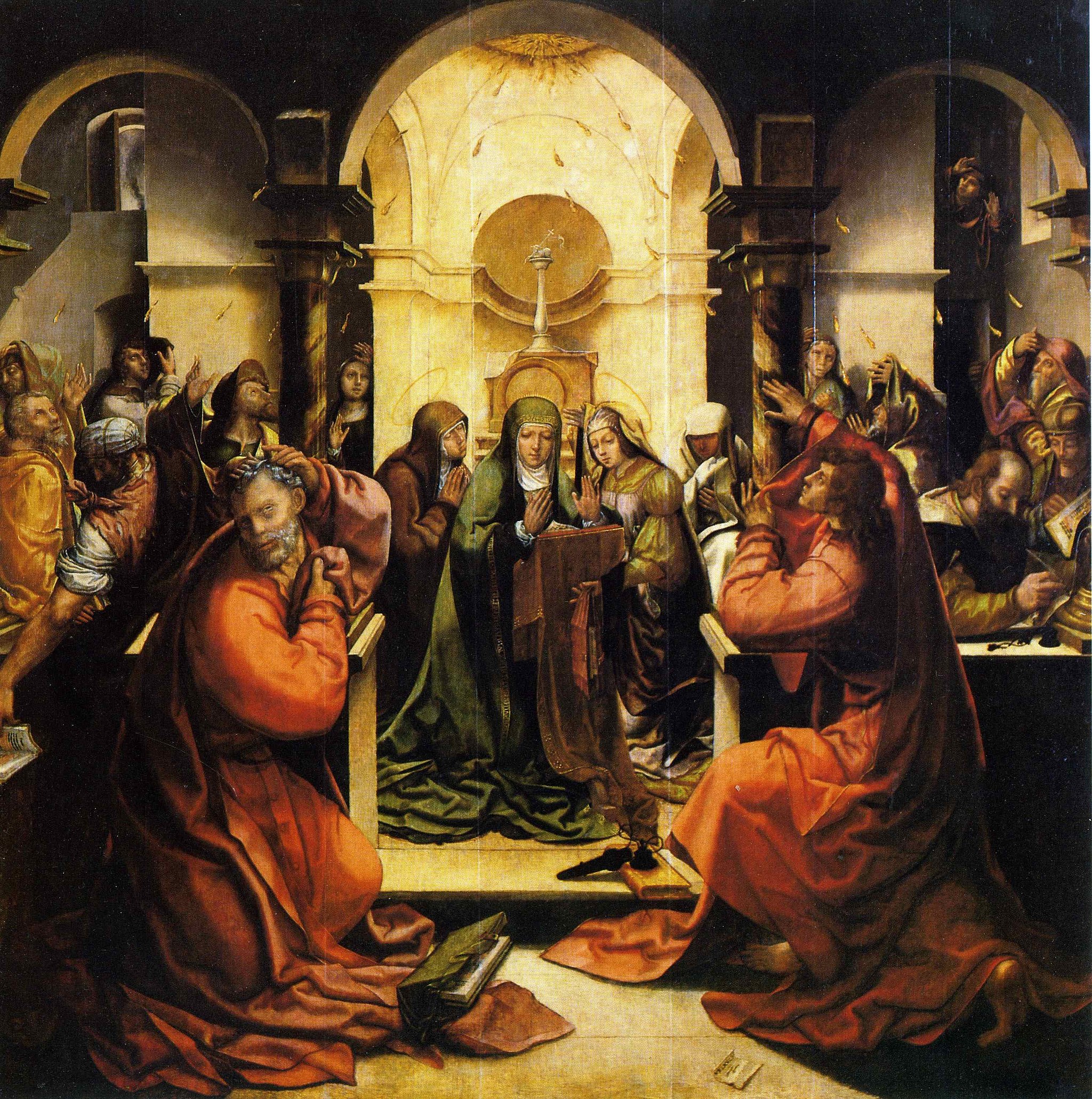 Come, Holy Spirit, fill the hearts of Thy faithful and enkindle in them the fire of Thy love. 
Send forth Thy Spirit and they shall be created. And Thou shalt renew the face of the earth.
It seems like the world has gone to 'hell in a handbasket' as the old saying goes. These past few years, and even these months, has been a rapid succession of deprivation of character and reason not just in our society but across the world. Cultures previously strong in family and unity are now part of the global culture of death. It seems the world has breathed a heavy sigh of resignation to what is perceived as inevitable, and has fallen into step marching along mindlessly. Even the well-catechized, and with all good intentions, suffer the smog put upon them by the enemy of human nature. Not only have we been unable to stop it, it is impenetrable. It is as if the minds of individuals have been rendered unable to understand the simplest truths, unable to engage the simplest reasoning. Life is hopeless and overwhelming. 
Or so the enemy would have us believe. He presents to us the false belief that we have previously had power and now are powerless. The truth is, of course, that we've not lost power because we've never had it. It is the power of God alone from whom all good comes, and the power of His Holy Spirit that can penetrate what seems impenetrable. We merely cooperate with this.
 "So a good preparation this Pentecost might simply be to reflect upon how I am adequately acknowledging the Holy Spirit's role in the good actions I perform every day. Or do I attribute them only to my own initiative and hard work?" (RC Spirituality) [i]
God has always known the course the world would take and already has a plan for its salvation including our own. He is attending to each of us that personally. But we must take part in Christ's grand project to bring all souls to Him, allowing our hearts to be purified so that His seven gifts and His grace can be most active in and through us. Once again, it boils down to prayer and not just any prayer: prayer that is heartfelt and ongoing. The depth of heart given to prayer increases when the attempt at prayer is ongoing, and the ability to ongoing prayer develops as the heart grows in desire. This is aided tremendously by examining the day to find where you had opportunities to receive and share love: 
 "to fulfill a daily task that requires complete self-forgetfulness without affirmation; being drawn to spending time in silence in a brief prayer; quiet awe in the beauty and majesty of nature; or an experience of freely forgiving to someone without needing anything in return are all promptings by the Holy Spirit actively drawing us to love God and others." (RC Spirituality).
Also helpful is to look at your day for the tiniest opportunity to 'get over yourself', such as not needing to have your way about which movie to watch or dessert to eat. A very fruitful practice is to find one small thing you can give up regularly to God, and keep it a secret just between you and Him. 😊 
"Do we learn well what he is trying to teach us? Do we cooperate with the graces he sends us? Or do we squander them in our impatience?" (Catholic Gentlemen)[ii]
It is also important that your approach to prayer reflects your vocation. For example, married men have a particular responsibility as intercessor in prayer for their family through Jesus Christ as given to them by natural law. Women, of course, are also called to intercessory prayer, and both to pray together as well as with the children as a family. So, in those periods of very hectic schedules that bring confusion as to what and how you should pray, family prayer (as your vocation) is a higher priority than, say, public novenas.   
But there are ways to make this functional too. One decade of the rosary said with love, patience and hugs will be more fruitful for the family than a full rosary, because it is of the heart. Kristin Reilly provides several easy suggestions to involve kids in prayer. [iii] Fr. Broom provide a list of ways to grow in prayer, including the taking of a retreat.[iv] Yet there's no reason to wait months for a weekend of peace. The online retreat on St. Therese's little way could be enjoyed from home, a small part every evening by yourself, with your spouse or with the family. [v]
The only true power is God's love and by the power of His Perfect Love, we will be saved. 😊 
O God, Who didst instruct the hearts of the faithful by the light of the Holy Spirit, grant us in the same Spirit to be truly wise, and ever to rejoice in His consolation. Through Christ our Lord. Amen.
Happy Pentecost! 😊
(Image by by Grão Vasco, Public domain, via Wikimedia Commons)
[i] Lucy Honner, RC Spirituality Everyday Mysticism https://rcspirituality.org/weekly_email/everyday-mysticism-weekly-message-for-05-15-2018/
[ii] Catholic Gentlemen and St. Romuald's rule https://www.catholicgentleman.net/2015/07/st-romuald-baby-birds-and-divine-grace/
[iii] Kristin Reilly How to Pray as a Family: A beginner's guide  https://blessedisshe.net/blogs/blog/how-to-pray-as-a-busy-family-a-beginners-guide?_pos=1&_sid=b2193b8b9&_ss=r
[iv] Catholic Gentlemen's 10 ways to grow in prayer by Fr. Broom  https://www.catholicgentleman.net/2015/06/10-ways-to-grow-in-prayer/ 
[v] RC Spirituality's online retreat St. Therese's little way https://rcspirituality.org/retreat_guide/love-one-another-a-retreat-guide-on-st-thereses-little-way-of-charity/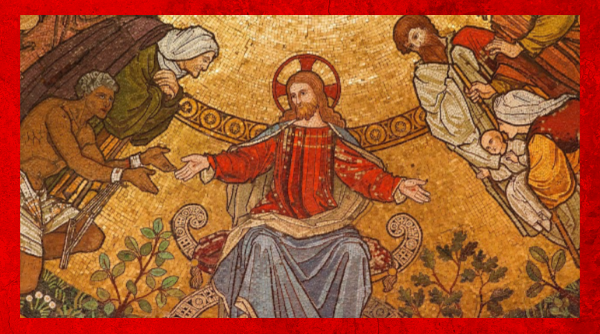 Thank you for caring and sharing appropriately...
Consecrated to the Sacred Heart of Jesus through the Immaculate Heart of Mary. Except where noted, all design, writing and images ©2021 by Debra Black and TheFaceofGraceProject.com. All Rights Reserved. No part of this website may be reproduced, distributed or transmitted in any form or by any means, including downloading, photocopying, recording, or other electronic or mechanical methods, without the prior written permission of the publisher, except in the case of brief quotations embodied in critical reviews and certain other noncommercial uses permitted by copyright law. For permission or to report violations please email:   thefaceofgraceproject@gmail.com