Taking the risk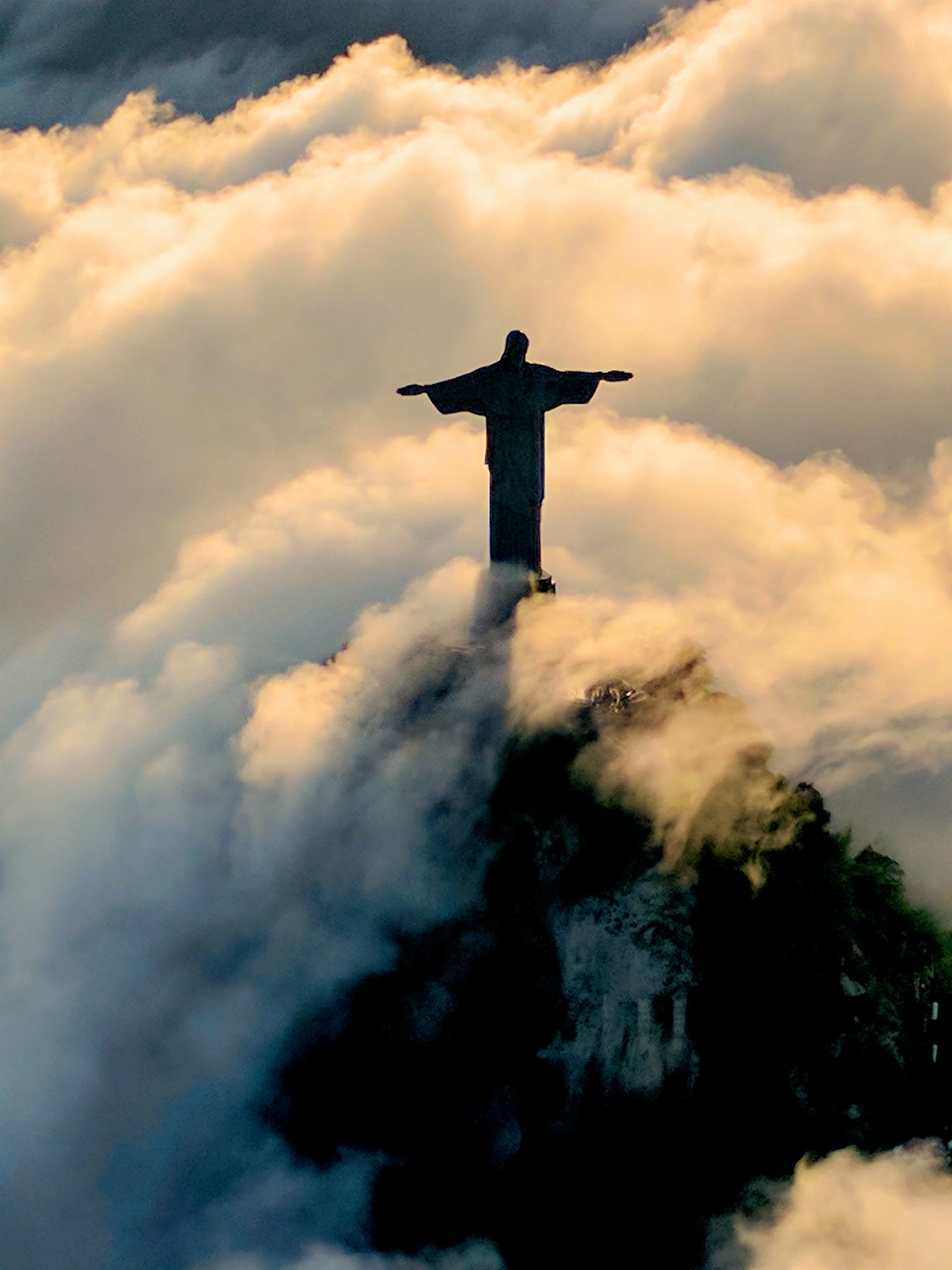 Photo: Robert Nyman from Pexels.com
In the first few months of the country's pandemic lockdown, people on the streets would smile, say hello and might even chat from a distance. Now if I offer a friendly hello, the person either stares straight forward as if nothing was said or returns my smile with a piercing glare. We are made for love, and isolation eats away at that. Secular media and entertainment may provide models of surviving extreme conditions. As Christians, we have the gift of Faith and the very real people of the scriptures who model for us living in any circumstances. We are a people of life, enlivened in every moment of each breath with the Spirit of Jesus Himself.
The Advent story is our story and the 'characters' are our people speaking to us through God's Word. Being a shepherd, for example, can be a lonely job, an isolated life. Certainly much time is spent in lost in their thoughts and there must be many temptations to stray from God. After all, people far and wide were awaiting the birth of a messiah. What if the shepherds' minds had been filled with the ideas and imaginations of villagers? Their hearts filled with fear of the unknown, fear of some imagined terror, or, conversely, bravado thinking they had figured out the coming of this messiah? When the mind is filled with human ideas, there is no space for God's. The scriptures and our Church teach the need for receptivity; it is modeled for us by Mary, Joseph and the shepherds who had 'ears to hear' when God called:
Joseph and Mary took the risk. They were fulfilling the law. Rules to obey, even though the trip posed risks: the health of Mary and the child; the potential threat of robbers, scoundrels and animals. They went to the town of Joseph's tribe, yet there was no one to care for them. They had so little, but they had all that they needed: God and each other. "For with God, nothing will be impossible" the angel had said to Mary (Luke 1:37).

Meanwhile, in a field off in the distance, God chose to announce the news of His Son to complete strangers: the poor shepherds. "His mercy is on those who fear Him…He has exalted those of low degree" (Luke 1:50, 52).  What is the angel's news? "News of a great joy". Not joyous news. News about something that itself is Joy. Jesus is Joy itself.

They took the risk: The shepherds did as the angel said and with haste. They left the sheep unguarded; certainly there would be consequences for that.  Upon arrival, their testimony flowed out "and all who heard it wondered at what the shepherds told them". The shepherds returned to their field, glorifying and praising God.

(Adapted from Something is Different…Advent Meditations from the Gospel of Luke)
This is what risk looks like when inspired by the Holy Spirit. It is a willingness to 'risk it' for God; a direct focus upon Him.  Unfortunately, in our times of fear and isolation, dangerous risks masked as 'good' tempt us especially by the media. Aroused in our passions of anger or fear, this often creates a false sense of security and inclusion with others as we are urged to rage with them. Oddly, it becomes a type of refuge. Over time this dulls our spiritual instincts preventing us from hearing Wisdom. St. Thomas Aquinas teaches the sin of folly—yes, folly is a sin! It is a sin to permit things of this world to so form us as to dull our ability to hear God, even if those things proclaim His name[i]. As baptized, we have a duty to God to prevent this. Even in the first century, Pope Clement I warned of the need for obedience and to "cut out the unlawful application of your zeal". Over a millennia later Clement XI warned "When God does not soften a heart by the interior unction of His grace, exterior exhortations and graces are of no service except to harden it the more."[ii] Having the right opinion doesn't get us into Heaven; having the right disposition does.
A heart grasping for relief of fear also is not a heart grasping for God even if it involves our Catholicity like sacramentals. Over-reliance for these to 'save', or on the 'word' of seers as mediators between us and God, is a path that can lead to the sin of presumption against Hope and the mortal sin of superstition. The importance of nipping folly at the onset to preserve spiritual instincts becomes abundantly clear.
Practices that are 'Catholic-like" may seem harmless, yet our Catechism teaches these can be mortal sin:
 "Superstition in some sense represents a perverse excess of religion." (CCC 2110) … and … "To attribute the efficacy of prayers or sacramental signs to mere external performance, apart from the interior dispositions they demand, is to fall into superstition. (Mt 23:16-22)" (CCC 2111)
An example would be the promotion of the Oil of the Good Samaritan based upon private revelations of Luz de Maria de Bonilla as providing supernatural effects of protection from Covid-19. The promoters of this visionary and her oil have statements on their website to use necessary means for safety from the Covid virus. That, although appreciated, does not absolve our moral duty. Followers are told specifically that a single drop on the earlobe is sufficient to protect them from the virus, and that "only with medications that I have given them and that I will give to them in My Calls will they be able to be healthy."[iii] The messages and instructions given by Luz profess belief in supernatural actions beyond the natural capabilities of this oil's ingredients and to trust in their messages beyond science and nature[iv]. Objectively, this may be the mortal sin of superstition.
However, for individuals, determining sin depends upon their knowledge, due diligence and circumstances. A Catholic who (unaware of visionaries and private revelations) is encouraged to use this oil by a trusted friend may be innocently confused. In contrast, a Catholic who regularly follows this visionary or her promoters will have read the documentation giving them knowledge of its intended supernatural use. Someone who is diligent in their duty to avoid sin will see the contrast between proper oils blessed by a priest using rites prescribed by the Magisterium and the Oil of the Good Samaritan which is self-made and self-blessed. Other aspects of the circumstances make it clear there is intention to gain supernatural benefit beyond this oil's natural properties.
When it comes to less serious matters, a person can choose to 'take the risk'. However, matters where a moral law clearly exists requires serious due diligence. In this matter, the existing 'law' is the 1st commandment and our Catechism's explanation that this practice would be mortal sin. Only God Himself can dispense such a law and command us to take this action. The Blessed Virgin Mary cannot; she is human. Without certitude that God Himself is truly commanding these natural substances to be used to provide supernatural powers, we must abstain from using them. Given the controversary around this particular oil and the group altogether, it is very clear that the necessary certitude has not been achieved.
September 14, 2012 on the Exaltation of the Holy Cross, the Pope declared a Year of the Faith providing indulgences for studying our Catechism[v]. God was preparing us for these very times, the severity of which demand precision in living the Faith. We have no duty to participate in tempting ideas; we have every duty to raise questions.
"1449 99. Stubbornness, investigation, and obstinacy in being unwilling either to examine something or to acknowledge that one has been deceived, daily changes into an odor, as it were, of death, for many people, that which God has placed in His Church to be an odor of life within it, for instance, good books, instructions, holy examples, etc." (Clement XI)
Some of these visions received an imprimatur. An imprimatur is a statement of the Bishop that the document does not appear to be in conflict with the teachings of the church. It is possible for Bishops to be wrong and sometimes even rescind their imprimatur. Ultimately, however, each choice is our own. Personal sin is personal. On our judgement day, we can't point the finger saying 'that priest…that bishop…said so'.  Jesus will not debate the rightness or wrongness of our choices. Instead, He will ask:
"Why were you willing to risk losing me for eternity?"
Because He isn't willing to risk losing us.
That is our covenantal relationship and should be our benchmark in our choices as well as the litmus test by which we examine our day. In this mini-Lent, we have a short time left to purify our soul so Jesus can come into our heart. Talk with a priest to receive absolution as well as guidance for the path going forward. Allow this Christmas to be the 'game changer' in your life and be renewed in love. 
"But Mary kept all these things, pondering them in her heart."
This Christmas day, take the risk.
Ad Majorem Dei Gloriam 😊
————————————–
[i] St. Thomas Aquinas Summa Theologiae II-II q.46 a.2 https://www.newadvent.org/summa/3046.htm
[ii] Clement I, On the Primary of the Roman Pontiff, in Denzinger, Heinrich. The Sources of Catholic Dogma. Transl. Roy Deferrari. (St. Louis, MO: B. Herder Book Co., 1955). P. 19.  Clement XI Unigenitus dogmatic constitution p. 353 https://archive.org/details/sourcesofcatholi00denz/page/n6/mode/1up
[iii] Luz de Maria de Bonilla visions of 2016 p. 176. Note Luz often refers to visions and instructions from the Blessed Virgin Mary given to her over the years that do not appear in any of the compilations reviewed by the Bishop.  https://revelacionesmarianas.com/libros/en/2016.pdf
[iv] Luz de Maria de Bonilla The Medicinal Plants p. 4-5, https://revelacionesmarianas.com/en/MEDICINAL%20PLANTS.pdf
[v] APOSTOLIC PENITENTIARY URBIS ET ORBIS Decree:  During the Year of Faith special acts of penance will be rewarded with the gift of Sacred Indulgences.   http://www.vatican.va/roman_curia/tribunals/apost_penit/documents/rc_trib_appen_doc_20120914_annus-fidei_en.html  Associated website of sources http://www.vatican.va/special/annus_fidei/index_en.htm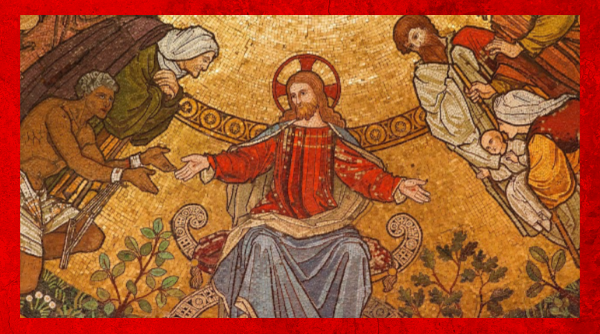 Thank you for caring and sharing appropriately...
Consecrated to the Sacred Heart of Jesus through the Immaculate Heart of Mary. Except where noted, all design, writing and images ©2021 by Debra Black and TheFaceofGraceProject.com. All Rights Reserved. No part of this website may be reproduced, distributed or transmitted in any form or by any means, including downloading, photocopying, recording, or other electronic or mechanical methods, without the prior written permission of the publisher, except in the case of brief quotations embodied in critical reviews and certain other noncommercial uses permitted by copyright law. For permission or to report violations please email:   thefaceofgraceproject@gmail.com