The ladder of humility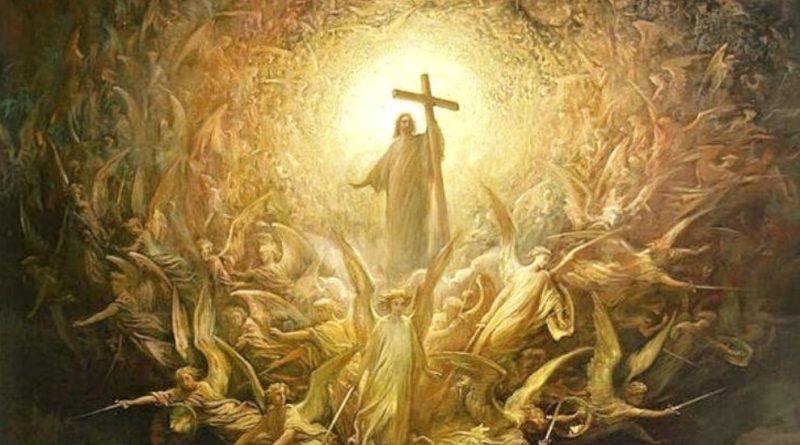 Who among you is wise and understanding? Let him show his works by a good life in the humility that comes from wisdom. (James 3:3)
Our first mass reading this Sunday is familiar, but much can still be learned by taking a closer look. Notice Satan does not directly suggest Eve eat from the tree of knowledge of good and evil. He asks a question that he already knows is false; that God had said they could not "eat from any of the trees". Eve considered it, engaged with him, and corrected him. That opened the door for Satan to enter with his lie "You certainly will not die!". And they bought into the lie. 
This is how he works in our lives too especially on the Internet. He presents partial truths or a mere twist on a truth already known to us. Lining up facts—or what appear to be facts—in an order to tell one's own story is fiction. But it is presented to us as truth. We then tend to one of two responses: a cautionary assessment of the lie, disinterested in anything not fully true, or a consideration of its partial truths relying upon ourselves to decide it is 'good enough' to embrace; engaging with it. Judging by the fruits, the latter often carries a spirit of curiosity or an attitude of "so what?" towards the false elements. Both are centered in self rather than God. 
Part of the difficulty is that resisting the falsehoods and partial truths takes more effort, due both to fighting our own passions and will, and because of 'help' from Satan. The choice he presents, the ideas of how to carry out an act, are always the lesser-good choice. However, the path of least resistance is rarely the path to holiness. We were created to spend eternity in Him. We must be cautious to not throw away our heritage and inheritance.   
Jesus has forewarned us that anyone who exalts himself will be humbled and anyone who humbles himself will be exalted. To climb this ladder of humility to Heaven takes discipline. We must be patient and persevere quietly through all afflictions. 
We do not travel alone. Since the time of Adam and Eve, Jesus has accompanied every person from conception until death. We fall into sin, yet each time we repent He renews His covenant with us. The Son of God came down from Heaven to show us the face of our Father and to teach us how to live perfectly in His love. For love of us, He fasted 40 days, rebuked Satan's temptations with Divine truth, then offered redemption through Himself to all who would listen and believe. 
He is always calling us to come home to Him, yet we run away chasing our passions. And when He sends His Spirit to convict us in our choices we get angry with God or hide in the 'woods' of shame like Adam and Eve. But it is not His will to leave us alone to face the truth of our sinful ways. His Spirit also informs our soul of truth and love so that we may choose rightly. 
There is nothing of which apostolic men have more need than interior recollection, in order not to endanger their own salvation whilst seeking that of others.

(Saint Ignatius of Loyola)
This is why our daily examen and mental prayer are important. It is not talking at Jesus but truly being with Him. Even when we are discouraged because of sleepiness or distraction, He is with us in our soul in imperceptible ways. Important to remember is that He permits those distractions. There will be some aspect of self-knowledge to be gained when we give Him that distraction and return to His loving gaze. 
Our prayer, then, carries into our day too. Our trials become our strength when we thrust them onto Him. He permits these so that we grow in knowledge of our weaknesses and to give us opportunity to grow in virtue. Most of all, He will add His grace to our virtuous efforts and His glory will shine through upon all who are involved. He wishes to carry this cross with us. 
As we empty ourselves of worries, habits, and sin, there is room in our heart for His love. Our authentic peace of heart will express His presence to the world. Through us, He will bless the souls around us, calling them to join Him in love. Through our brokenness, His glory will shine. 
It is His desire that all souls are brought to salvation, and it is His choice for us to be His instruments of conversion. All great work requires preparation and practice. This is why we begin and end each day in prayer with Him; fast for Him with love; give alms with sincerity; make frequent, honest confessions. Ask for the grace to stand by your resolutions to Him and to keep your promises to Him. Then be prepared for deep change within you. 😊 
It is the hidden character of the heart, expressed in the imperishable beauty of a gentle and calm disposition, which is precious in the sight of God.
(1 Peter 3:4)
Ad Majorem Dei Gloriam 😊
(Image by Gustave Dore from National Gallery London)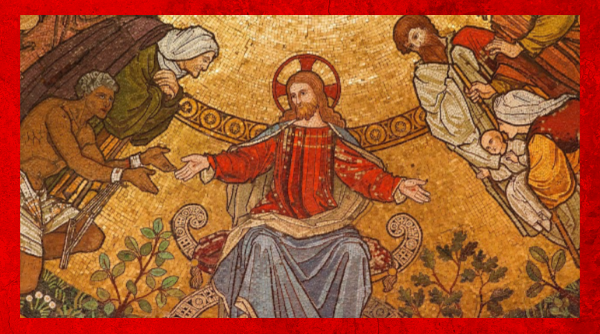 Thank you for caring and sharing appropriately...
Consecrated to the Sacred Heart of Jesus through the Immaculate Heart of Mary. Except where noted, all design, writing and images ©2024 by Debra Black and TheFaceofGraceProject.com. All Rights Reserved. No part of this website may be reproduced, distributed or transmitted in any form or by any means, including downloading, photocopying, recording, or other electronic or mechanical methods, without the prior written permission of the publisher, except in the case of brief quotations embodied in critical reviews and certain other noncommercial uses permitted by copyright law. For permission or to report violations please email:   thefaceofgraceproject@gmail.com