The most important person on earth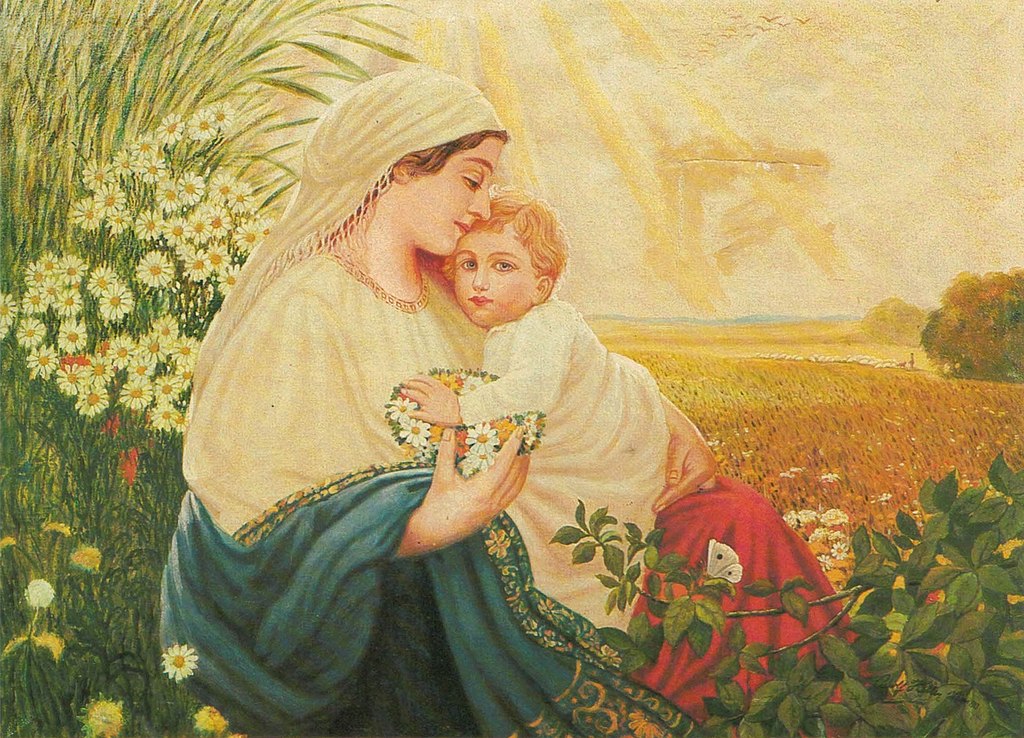 Angels and archangels may have gathered there, cherubim and seraphim thronged the air; but His mother only, in her maiden bliss, worshipped the Beloved with a kiss.
(Christina Rossetti, In the Bleak Midwinter)
All around are seen the spiritual poverty of human hearts. Some walk down the streets like zombies. Others lie asleep under blankets next to shopping carts carrying their belongings, the sum total of their life to date. In the corner shadows of a building, a glint of eyes reveal a crouching silhouette while another loudly rants at imaginary foes as he stumbles down the sidewalk. 
And somewhere, whether in Heaven or on earth, each has a mother. A mother who at some point cried a boat-load of tears for them, each tear being her sacrifice to God as she intercedes on their behalf. 
Then to mind comes the above stanza from 'In the Bleak Midwinter'. The highest of creatures in Heaven could not give the worship to Jesus that His young, poor, simple mother gave. There is no love like a mother's love. How might the world change if we looked upon others with that same compassion? 
A friend blessed me with this quote from Cardinal Mindszenty and so I pass it forward, praying it will bless you as well: 
"The most important person on earth is a mother. She cannot claim the honor of having built Notre Dame Cathedral. She need not. She has built something more magnificent than any cathedral—a dwelling for an immortal soul, the tiny perfection of her baby's body—the angels have not been blessed with such a grace. They cannot share in God's creative miracle to bring new saints to Heaven. Only a human mother can. Mothers are closer to God the Creator than any other creature; God joins forces with mothers in performing this act of creation. What on God's good earth is more glorious than this; to be a mother?"
(Joseph Cardinal Mindszenty)
Ad Majorem Dei Gloriam and happy Mother's Day to all moms 😊
(Image Public domain, via Wikimedia Commons)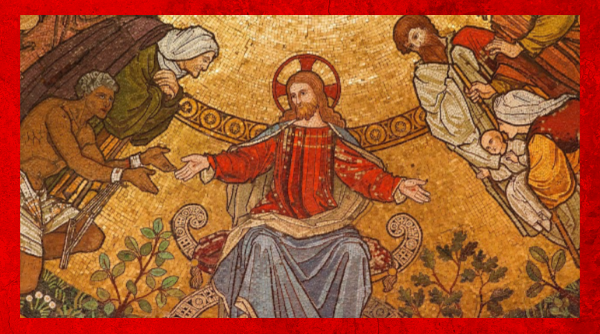 Thank you for caring and sharing appropriately...
Consecrated to the Sacred Heart of Jesus through the Immaculate Heart of Mary. Except where noted, all design, writing and images ©2021 by Debra Black and TheFaceofGraceProject.com. All Rights Reserved. No part of this website may be reproduced, distributed or transmitted in any form or by any means, including downloading, photocopying, recording, or other electronic or mechanical methods, without the prior written permission of the publisher, except in the case of brief quotations embodied in critical reviews and certain other noncommercial uses permitted by copyright law. For permission or to report violations please email:   thefaceofgraceproject@gmail.com