Thou shalt renew the face of the earth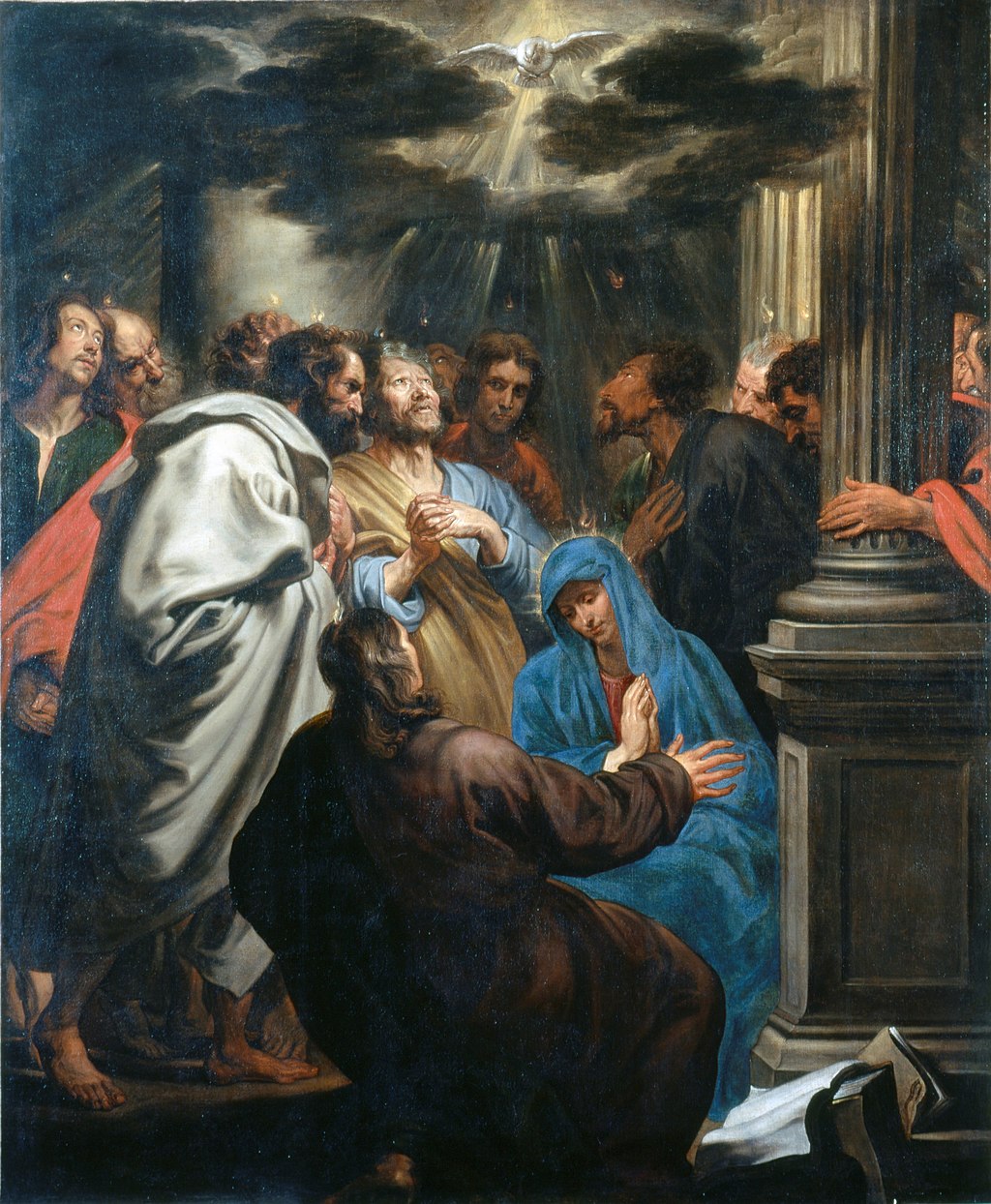 Early upon his arrival in Seattle, our former Archbishop Peter Sartain said in a homily "I'm a worrier. That's just how I am. That's my personality." As we grow in knowledge of God through prayer, we grow in knowledge of ourselves as well. It is important to learn how to distinguish between personality and attitude, and our disposition towards God.  
Our personality does not expose our disposition towards God. This is difficult to understand because not all people are granted the traits in their nature, their biology, their brain wiring, that lead to congenial behavior towards others. We have a history of saints whose personalities span the spectrum. We've seen the very directive personality of St. Paul  (Acts 20:25-27) as well as his other writings e.g. "Our gospel is a mystery, yes, but it is only a mystery to those who are on the road to perdition" (2Cor 4:3)…ouch that bites! And St. Jerome is notorious for his abrasive behavior towards those on his bad side: "And have you the audacity to speak of 'the mysterious something or other' which you  carry about in a little vessel and worship? I want to know what it is that you call 'something or other'. Tell us more clearly (that there may be no restraint on your blasphemy)". [i] Yikes! 
For all the personality flaws of St. Paul and St. Jerome, this did not inhibit their perseverance in promoting the pure Truth of God and Christian living. It is in this God-focused intent and fidelity towards Him that we see the fruits of His gifts at work in spite of their rough nature. In contrast, it is our attitude, particularly the "so what" attitude, and not our personality that exposes our disposition towards God. This occurs in our thoughts, and we can see why St. Ignatius of Loyola's work focused so much on thoughts. 
Our personalities bring forth strengths, but our weaknesses are often over-done strengths. A person with a dominant personality can become dominating over others or controlling over details. Someone with an agreeable personality can be avoiding conflict, enabling others in their weaknesses, or afraid to act when needed. If dissected in prayer, you can find the point where the natural personality, which is good in itself, becomes touched by fear and pride (our brokenness) and the problems begin.  So in our relationships with others, it is good to look for, acknowledge, and give praise to God for the other person's strength at the root of their weakness. This helps us to see them as God does. 
For ourselves, however, this needs to go the next step in mental prayer talking to God about that fear and pride which turns our God-given strengths into self-reliant thoughts and actions. This is why the examen is so important. Letting God illuminate His presence to you throughout the day, you see your response to that and begin to ask yourself "why"… "why do I think, act, desire, prefer, believe that way?" Hence the mental prayer is truly fruitful when one is properly examining daily, and the examen is most fruitful if its results are taken into mental prayer. The symptoms lie in the natural; the answers, in the supernatural. This is how God heals our brokenness. After all, what is sanctification if not healing? 
Which leads to the 7 gifts of the Holy Spirit already infused in our soul just waiting to perfect our virtuous acts: wisdom, understanding, counsel, fortitude, knowledge, piety & fear of the Lord. The intended spiritual life of all baptized Christians is union with God. This comes through the work of sanctifying Grace in our soul. To accomplish this, the Holy Spirit imparts the 7 gifts into our souls at baptism and renews them in our confirmation. These gifts perfect our love of God and others, our faith, and our virtuous acts, deepening them within us. Our acts become graced with a supernatural character that brings situations into accord with God's will.
These are often confused by the laity with charisms (charismata) given by St. Paul  [1Cor 12].  The charisms are the Holy Spirit making Himself visible by using our humanity, and for the purpose of bringing non-believers to believe. They do not indicate the holiness of the person working the charism. However, many saints exhibited some charismata in their lifetimes such as St. Christina the Astonishing rolling in fire [ii]. The charisms cannot be invoked by us; the Holy Spirit initiates these Himself. 
In contrast, the fruits of the Holy Spirit listed by St. Paul in his writings  [Gal 5:22] are an outcome of the Holy Spirit sanctifying us inside through these 7 Gifts. The fruits are love, joy, peace, patience, kindness, generosity, faithfulness, gentleness, and self-control. The saints provide astonishing accounts of these such as St. Columbanus taming wild animals [iii]. However, for the rest of us, the Spirit's fruits seen in our actions are preceded by a change in our perspective, a perspective that differs in its clarity and purity because our eyes now see with Love. These fruits become our attitude. 
Now why does any of this matter? For one, we too easily develop magical thinking and seek exciting behavior like tongues and prophets rather than seeking God. Secondly, as we talk to God about our relationships, thoughts, and actions, trying to see others for their strengths more than their weaknesses, see their fidelity in spite of their personality, and examen our own attitudes, we need to look for the fruits in our life and in theirs. 
These 7 Gifts of the Holy Spirit are the crux of the spiritual life with God and should be prayed for daily. To help with that, in The Courage to be Catholic, Msgr. Pope explains the modern misunderstandings of these 7 Gifts [iv]  It is a particularly timely talk for us given the state of our nation, our world, and our Church. It is God's design to "renew the face of the earth" using us as His instruments. Do I believe this? Lord, help my unbelief! 
On Sunday we celebrate Pentecost, the unleashing of these gifts already harbored in our hearts. Continue praying for Pope Francis, our clergy and those on the path, particularly for an increase in Holy priests to shepherd us on this journey: 
Come, Holy Spirit, fill the hearts of Thy faithful and enkindle in them the fire of Thy love.
Send forth Thy Spirit and they shall be created.
And Thou shalt renew the face of the earth. 
Let us pray. O God, Who didst instruct the hearts of the faithful by the light of the Holy Spirit, grant us in the same Spirit to be truly wise, and ever to rejoice in His consolation. Through Christ our Lord. Amen. 
Ad Majorem Dei Gloriam 😊
Image: Anthony van Dyck, Public domain, via Wikimedia Commons
——————-
[i] St. Jerome arguing against Vigilantius  http://www.ccel.org/ccel/schaff/npnf206.vi.vii.html
[ii] St. Christina the Astonishing http://catholicsaints.info/saint-christina-the-astonishing/
[iii] St. Columbanus tames wild animals http://catholicsaints.info/saint-columbanus/
[iv] Msgr Pope's talk on the 7 Gifts https://instituteofcatholicculture.org/talk/the-courage-to-be-catholic/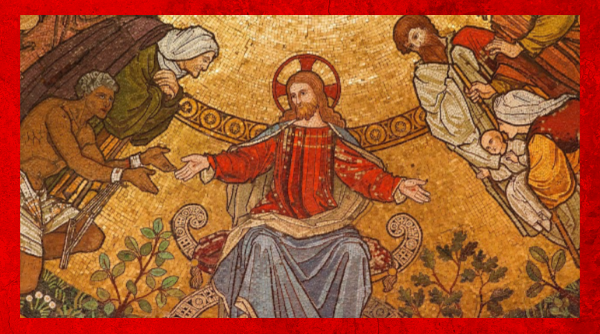 Thank you for caring and sharing appropriately...
Consecrated to the Sacred Heart of Jesus through the Immaculate Heart of Mary. Except where noted, all design, writing and images ©2021 by Debra Black and TheFaceofGraceProject.com. All Rights Reserved. No part of this website may be reproduced, distributed or transmitted in any form or by any means, including downloading, photocopying, recording, or other electronic or mechanical methods, without the prior written permission of the publisher, except in the case of brief quotations embodied in critical reviews and certain other noncommercial uses permitted by copyright law. For permission or to report violations please email:   thefaceofgraceproject@gmail.com