Trials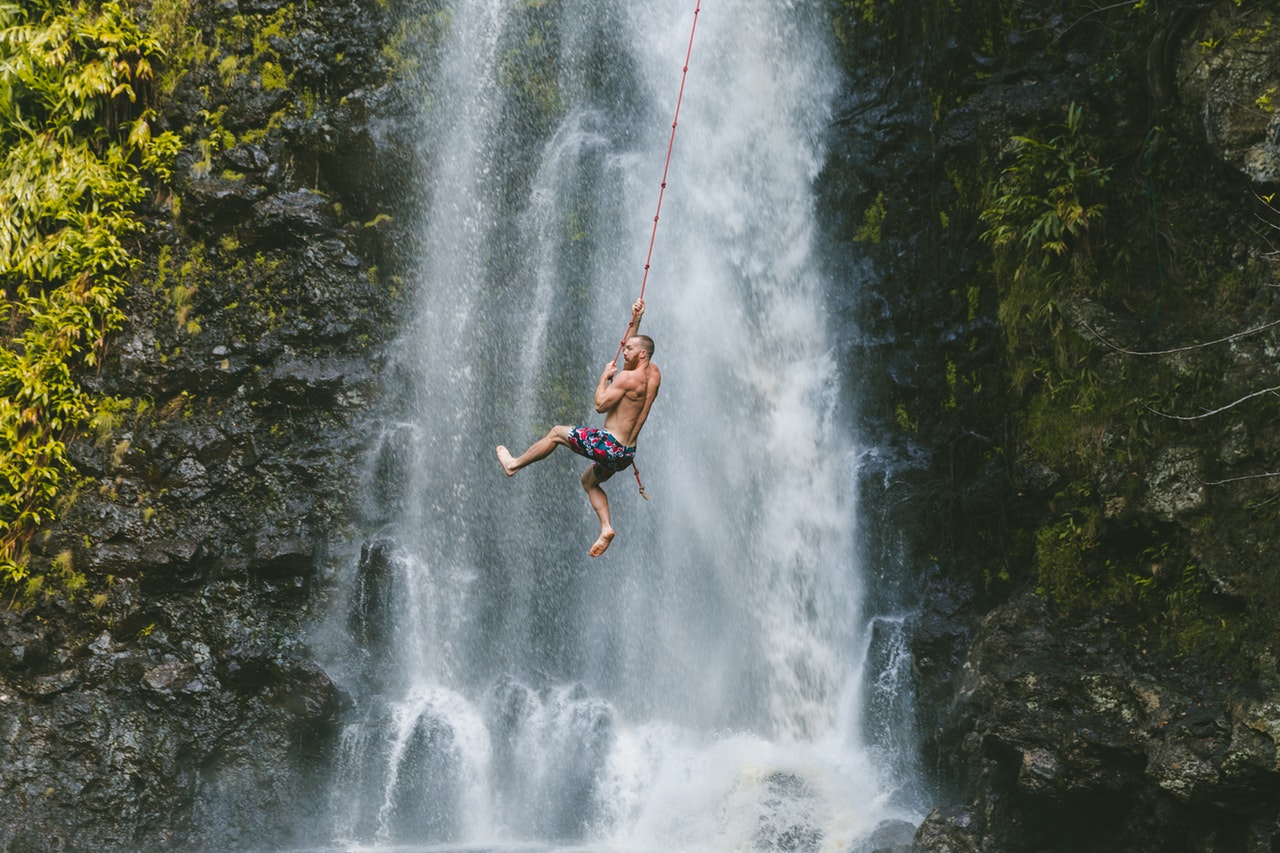 Jesus said to him, 'Once the hand is laid on the plough, no one who looks back is fit for the kingdom of God.' (Luke 9:62)
There are many types of trials in our human existence. 
We have been hearing of trials in our mass readings. In the early church, the Jerusalem Christians experienced the trial of persecution so severe they flew to outlying areas (Acts 8:1-8). While God did not ordain their persecution, He makes use of it to His aim. By dispersing to the outer regions and beyond, His Word was preached and spread to new lands. Meanwhile, in A.D. 70 Jerusalem was completely destroyed by the Romans. Had the Church remained there, so too would it.
 "If you would make progress, then you must be thirsty (for God). Those who are not thirsty will never persevere in their journey. Either weariness or pleasure will make them stop."  (St. Catherine of Siena)
 In our times of trial, we cannot know how God will redeem these moments and bring Glory through them. Trials are our opportunity to test our faith, become acutely aware of our weakness in following it, and build virtue in forcing ourselves to maintain our grasp upon that chord of fidelity which leads to God's heart. If we examen ourselves and attempt to live a discerning life, even the smallest of illumination of God's presence within our day is sufficient fuel for the battle.
 "The living, practical knowledge of our own wretchedness and the knowledge of God's majesty are inseparable in their increase. They are like the lowest and highest points on a circle that is ever expanding." (St. Catherine of Siena)
 We are told at the end of time there will be a sort of trial in the Judgement Day: the chaff will be separated from the wheat (Mt 3:12). In the interim, our current times of trial serve as a type of 'test run', showing us which we are becoming: the chaff or the wheat. With the pandemic shutdowns and worldwide economic crisis, we have been given a tremendous opportunity for a 'pre-test'. We have been cut almost completely from our old lifestyle. This includes suffering the loss of daily sacraments and rightly-ordered fellowship. This also includes cutting the bonds that tie us to our earthly attachments, none of which have true importance. For most, it left us feeling as if we have been freefalling without grounding.
 The question is: in that freefall, have I been grasping onto the chord of Fidelity or struggling to grasp onto as many of my old attachments as I can wiggle onto my 10 fingers and 10 toes?
This is the event that will serve to temporarily separate the chaff from the wheat. While every person will still have attachments with which they struggle to leave behind, it is the manner in which that struggle is lived that demonstrates a tight hold onto the chord of fidelity. Sadly, too many will be presumptuous about God's desire for them and their salvation. They will remain focused on trying to establish a new normal for themselves that satiates their hunger, missing out on this chance to be filled with God Himself.
 Our grasp on the chord of fidelity is strengthened by our earnest desire for the salvation of souls. It is no coincidence then that magnitude of temptation and distraction 'offered' by the Internet, social media and cable TV has increased phenomenally. Every minute of distraction could be instead eternal moments in spiritual communion with the mass taking place somewhere in the world. Jesus explained to St. Gertrude the Great:
  "Whenever anyone assisted mass with devotion occupied with God offering for whole world, he is truly regarded by the eternal father with the tenderness merited by the sacred host offered to him."
 and His divine light will always be there to guide those who fall into sin. Yes, we are assisting with the mass when we bring sorrowful souls to the altar! And if we truly want to see change happen, we must first work on our own virtue for Jesus also instructed "I prefer the virtue of humility to the grace of devotion."
 Due to her physical sufferings, St. Gertrude wasn't able to attend mass. Jesus gave to her a meditation so that she/we can 'co-operate' at the Holy Mass for the salvation of souls even when unable to attend.
 " Hear, then, from Me, that my Blood is your redemption. Meditate on those three-and-thirty years during which I laboured for you in exile, and sought only to ally Myself with you ; and let this serve for the first part of Mass. 

" Hear me telling you how I have dowered you with the riches of My Spirit, and that even as I endured so much bodily labour during the three-and-thirty years in which I sought you, so also My soul feels an ineffable joy at the union and spiritual marriage which we have contracted; and let this be your consolation during the second part of Mass. 

" Listen, then, to Me, while I tell you how you are replenished with My Divinity, which has the power to make you taste the purest delights and the most ravishing sweetness inwardly, whilst exteriorly you are suffering the severest pain. This will serve for the third part of Mass. 

" Hear, further, how you are sanctified by My love; know that you have nothing of yourself, and that all which renders you agreeable to Me comes from Me. Occupy your self with these thoughts during the fourth part of Mass. 

" Lastly, hear that you have been united * to Me in the sublimest manner; and know that, as all power has been given to Me in heaven and on earth, I cannot be hindered from exalting you, as a king exalts his queen to his throne, and consequently renders her an object of respect. Rejoice, then, in reflecting on these things, and do not complain again that you have been deprived of hearing Mass."[i]
 We are suffering tremendous persecution today. Greater than the physical suffering of the pandemic is the spiritual suffering of loss of freedom, of stifling of voices, of the programming of an ideology into our minds. This is the greater threat as it directly threatens our ability to know Truth, which is God Himself. Our physical suffering, when offered to relieve the suffering of others, reigns grace down upon the whole world. Spiritual stifling prevents this. The magnitude of the spiritual impact is almost incomprehensible. Let us not make waste of the necessity for our own reformation and growth in holiness at this time. We also should not underestimate the value of our prayer for our worldwide Holy Mother Church as well as our spiritual impact upon one another as Christ's militant in His mystical body. Let us join our hearts throughout the day with Christ, St. Joseph our universal patron, Mother Mary, and all the saints, and believe in the impact of our prayer to break the bonds of satan upon every soul.
God spoke in partial and various ways to our ancestors through the prophets; in these last days, he has spoken to us through the Son, whom he made heir of all things and through whom he created the universe, who is the refulgence of his glory, the very imprint of his being, and who sustains all things by his mighty word. (Heb. 1:1-3) 
Ad Majorem Dei Gloriam 😊
[i] From THE LIFE AND REVELATIONS OF ST. GERTRUDE.
https://archive.org/stream/thelifeandrevela00gertuoft/thelifeandrevela00gertuoft_djvu.txt