What do the saints teach about the Body and Blood of Christ?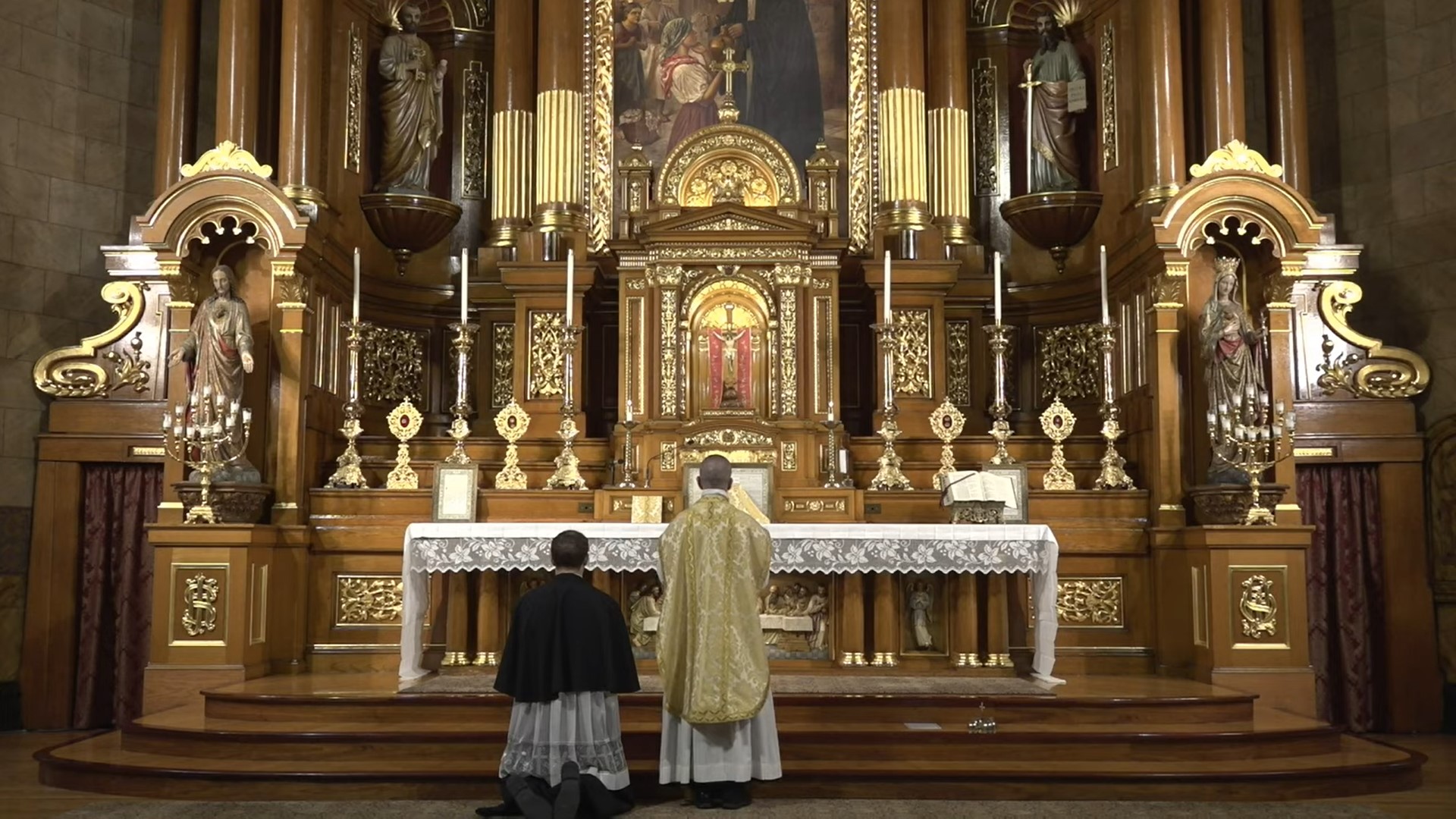 Venerable Mariana of Jesus to Christ: "My Lord, the tabernacle in which Thou are is much more clean and beautiful." Christ answered her: "But it cannot love Me". "From this", said the holy nun, "I understood how much more Christ prefers to reside in our souls than in gold or silver or precious jewels which are inanimate creatures incapable of love."
 This weekend we celebrate the Body and Blood of Christ. Recalling that the Catholic church holds the full deposit of Faith, of Truth, it is the Catholic church that provides the actual Body of Christ and His actual Blood. It is Corpus Christi that sets us apart from other Christians. It is in the Corpus Christi that the fullness of faith is found.  Our saints can best explain this, and their teaching is consistent over 2000 years. [From Servant of God John Arintero Vol. 1] The Lord said to St. Mary Magdalene de Pazzi (16th cent.):
"Then follows the transformation of the soul into the object loved… I transformed myself into you at the Incarnation … and from this follows the transformation of you into Myself. This is caused principally through the union of the soul with my Word in the sacrament of the Eucharist … where the soul receives a quality and a Divine being that makes it appear other than it was … the soul is so consumed by this fire ]of the Holy Ghost] that, instead of being human, it becomes wholly Divine."

 "Let a soul change itself into what it wishes, but it will never recover the primitive perfection of its being except by being transformed into Me. Only then will it conform to the idea which I had when I created it."
 God desires to recreate us, to perfect us, so as to bring us into Himself every moment of our day.
 God teaches us through Blessed Henry Suso (14th cent.) the need to purify ourselves of attachments and preferences in order to perfect us, draw us into union with Him. "I am the bread of Life for well-disposed souls, a useless bread to those who are negligent, a temporal plague and eternal ruin for those who are unworthy. … do not stay away from communion [in dryness, coldness, indifference]… for it is better to communicate through love than abstain through fear." And through Venerable Louis Granada (16th cent.): "This is the noblest sacrament in which God is received corporally, not that He may be transformed into men but that men may be transformed into Him. … By this food, the soul is united with its spouse … and receives the vigor to travel to the mountain of God."
 So now we understand how intimate this union is with the soul if we seek it when receiving the Eucharist. And yet one might wonder why does it matter? Can't I get along just fine in life without the Eucharist? From Jacques-Marie-Louis Monsabré (19th cent.):
 "[regarding receiving the Eucharist] Every intimate union with Christ places us in relation with His Holy Spirit … the sects that have suppressed the Eucharist, since they lack now the active principle of the spiritual life, have only vulgar works of beneficence which are purely natural, without expansion and condemned to sterility."
 So if we want to truly live out the Christian faith, we need the Body and Blood of Christ.
 "In them [the chosen ones] Thou dost come to be another self, thanks to the union which they enjoy with this divine Spirit. Thou art particularly glorified in all Thy priests, who possess this Spirit, for each priest has become another god in Thee, as another Word (Ps. 81:6). Although there is but one God by essence, there are thousands of gods through communication, participation and union."

(St. Mary Magdalen de Pazzi to the Lord)
 To receive the Eucharist, we need priests. Continue to pray for Pope Francis and the worldwide church: 
Jesus, I give you my hands to do your work,
I give you my feet to go your way,
I give you my eyes to see as you see,
I give you my ears to hear as you hear,
I give you my tongue to speak as you speak,
I give you my heart that you may love in me your Father and all mankind
I give you my spirit that it may be you who prays in me,
I give you my whole self, Lord Jesus, that it may be You who grows, works, loves and prays in me. Amen.
 Ad Majorem Dei Gloriam 😊