Saints in training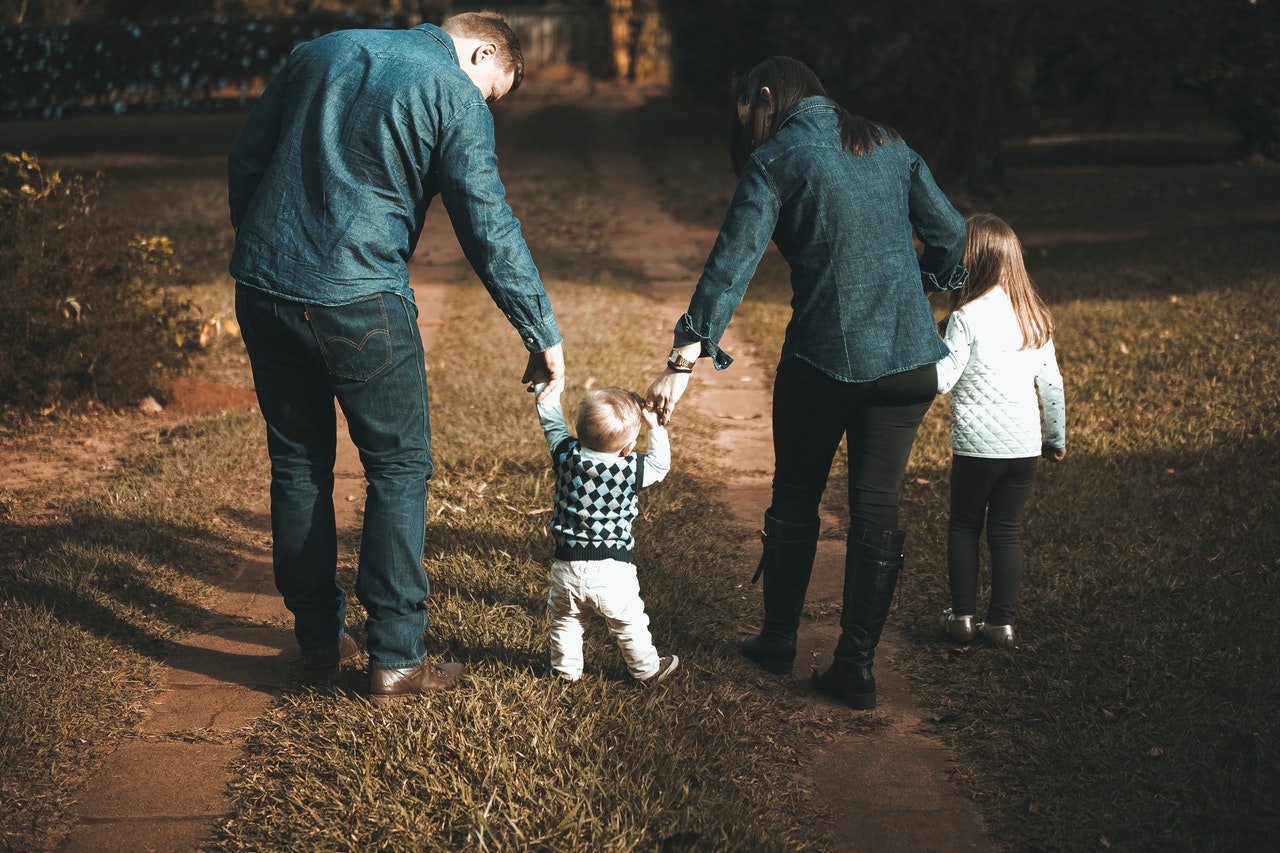 In this month packed with powerhouse saints, where do I fit in? 
"Therefore, all the faithful of Christ are invited to strive for the holiness and perfection of their own proper state. Indeed they have an obligation to so strive." (Pope Paul VI Lumen Gentium 1964[i])
"Unfortunately, few know the rigorous obligation which all of us have by the mere fact of having been baptized to Him, to be vested in Him and conform ourselves to His likeness truly aspiring to our sanctification in Truth as our only goal. … All who receive the Christian faith are called to sanctity. Either a person must aspire to it or he must renounce the name of Christian, the title of saint." (Servant of God John Arintero 1948[ii])
Wow, that's a tough thing to hear! Obligation? Yet being a member of Christ's body through baptism isn't a metaphorical sentiment. We live in a spiritual reality and, for the baptized, that means the Holy Spirit runs through the whole lot of us forming through us a 'bio-socio organism' (Arintero). Anything one of us does, or doesn't do, affects the rest. Hence Jesus teaches "every one to whom much is given, of him will much be required." (Luke 12:48). In our Confiteor at mass, we confess what we have done and what we have failed to do. But becoming a saint isn't about guilt trips.
We are all called to sanctity now and frequently hear of this universal call to holiness. Wherever our feet stand in this moment is a step on our path to holiness.  "But the laity, by their very vocation, seek the kingdom of God by engaging in temporal affairs and by ordering them according to the plan of God. … They live in the ordinary circumstances of family and social life … and led by the spirit of the Gospel they may work for the sanctification of the world from within as a leaven." (Lumen Gentium).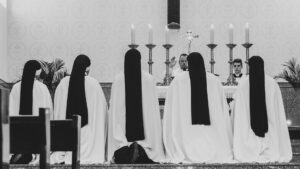 This pertains to every state in life. Several years back, as I sat and reflected after mass at Westminster Abbey , I wondered what 'calls' a person to this? Not just this way of life, but to a particular religious community. After all, a person called to a life of prayer can be a hermit. Others who are called to teach, study, or do some service can live in the 'outer world' while still growing in their relationship with God—and ultimately, that's what holiness is, this relationship. A 'calling' isn't running away from the world but, rather, it is running to Jesus—it's where you find Him. To be called, then, to a particular religious community must be the place where God intends to sanctify them. And that happens through relationship with Him which bit-by-bit chisels away at the soul to make it into Christ.
Both for those who marry and for those called to a particular religious community, it means that this is the mode by which their personal sanctification will happen in God's providential plan for them. Along with the others, they are to be sanctified together. Through this, God wants to grow their holiness not just individually but as a community and family too. Their personal relationship with God will most fully blossom if they embrace this. It is in their own providential plan to grow Holy together.
Ultimately, it is the same for our birth families too, although usually our family members aren't aware of it and perhaps not too cooperative! It is no accident we are placed together in this family. Neither our birth family nor a religious community is merely a collection of personalities that need to learn to get along. Each is a communion of souls that need to want the holiness in each other, and to see it in each other; to love it in each other shaking off their differences and quirks.
"The time has come to re-propose wholeheartedly to everyone this high standard of ordinary Christian living: the whole life of the Christian community and of Christian families must lead in this direction. It is also clear however that the paths to holiness are personal and call for a genuine "training in holiness" […] "this training in holiness calls for a Christian life distinguished above all in the art of prayer." (St. John Paul II, Apostolic Letter Novo Millennio Ineunte)[iii]
Each of us is a saint in training, regardless of how insignificant we may feel. As we live out our apprenticeship in sainthood, let's continue to pray for Pope Francis, all of our clergy and religious, and the worldwide Church.
"We desire one thing: that the Holy Church, now trampled upon and in confusion and divided into parties, may return to its former unity and splendor." (St. Gregory VII, Letter to All the Faithful, 1082)
Ad Majorem Dei Gloriam 😊
(Image: family by Vidal Balielo Jr from Pexels.com; nuns kneeling by Mateus Campos-Felipe from Unsplash)
[i] See http://www.vatican.va/archive/hist_councils/ii_vatican_council/documents/vat-ii_const_19641121_lumen-gentium_en.html    (Pope Paul VI Lumen Gentium 1964)
[ii] Servant of God John Arintero The Mystical Evolution Volume 1   obrascatolicas.com/livros/Teologia/J%20G%20Arintero%20OP%20-%20The%20Mystical%20Evolution%20vol%20I.pdf
[iii] St. John Paul II Apostolic Letter Novo Millennio Ineunte para. 32 Prayer http://w2.vatican.va/content/john-paul-ii/en/apost_letters/2001/documents/hf_jp-ii_apl_20010106_novo-millennio-ineunte.html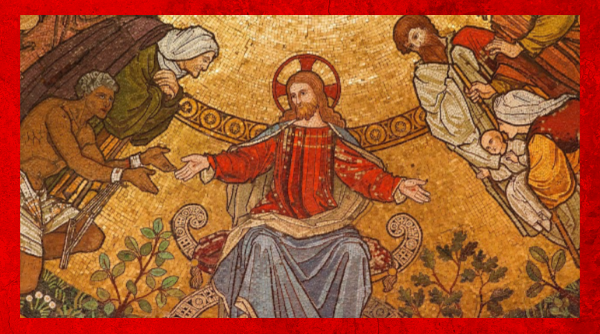 Thank you for caring and sharing appropriately...
Consecrated to the Sacred Heart of Jesus through the Immaculate Heart of Mary. Except where noted, all design, writing and images ©2024 by Debra Black and TheFaceofGraceProject.com. All Rights Reserved. No part of this website may be reproduced, distributed or transmitted in any form or by any means, including downloading, photocopying, recording, or other electronic or mechanical methods, without the prior written permission of the publisher, except in the case of brief quotations embodied in critical reviews and certain other noncommercial uses permitted by copyright law. For permission or to report violations please email:   thefaceofgraceproject@gmail.com