Chosen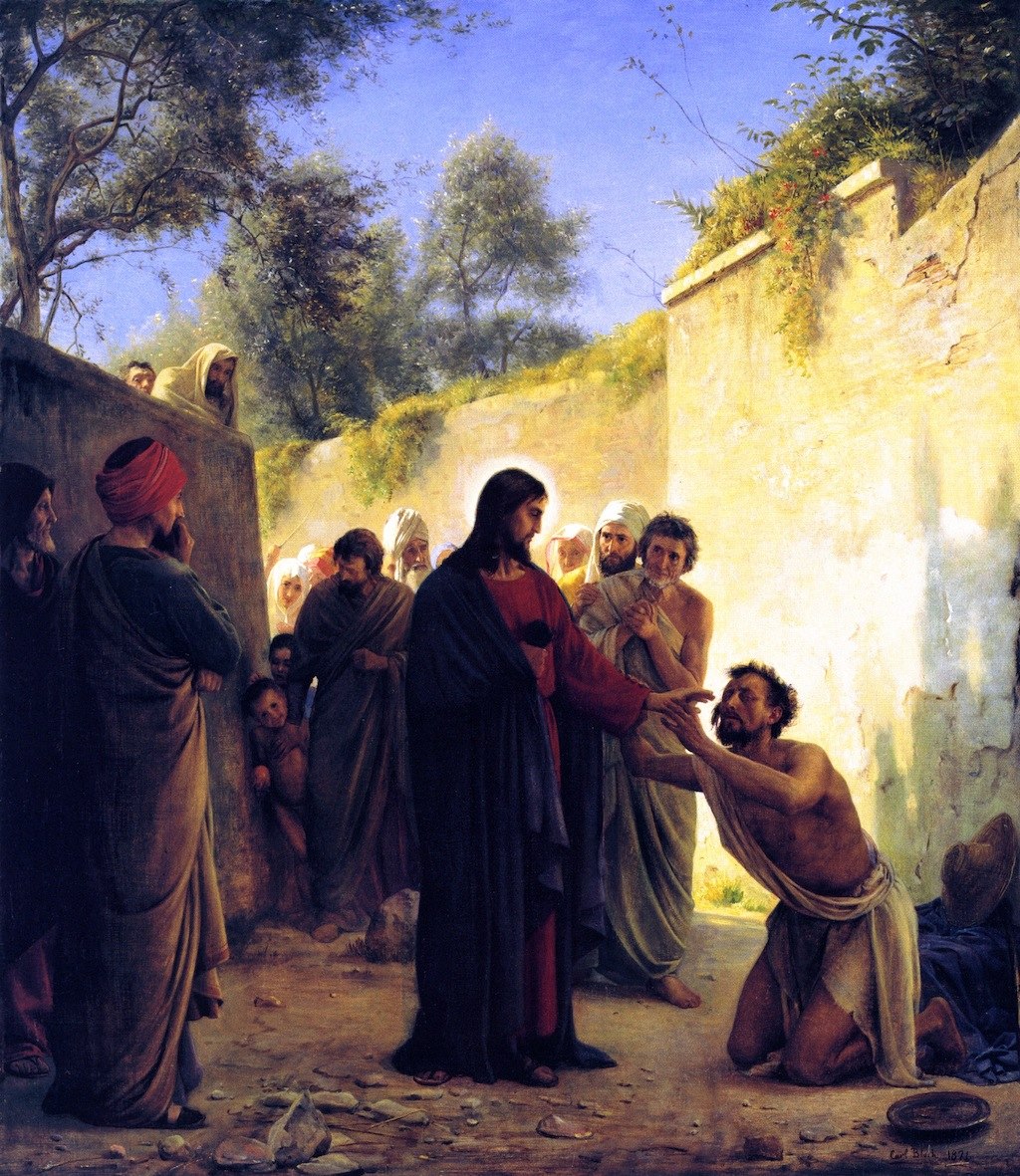 "You did not choose me, but I chose you" (Jn 15:16)
This statement from Jesus would have stood out in the Judaism of his day. According to Dr. Edward Sri, the common practice was for men to consider the various rabbis who were around teaching, and they would choose one under whom they wish to be taught.[i] So what Jesus did was a 180˚turn. He chose them, and He chooses us. We don't choose Him; we choose to respond to His calling. Every moment and breath are initiated by God. 
Predictably, because of our brokenness, we respond by attempting to fit God into our parameters. We already have set goals and expectations of ourselves and others—including God. We develop habits, ways of thinking and being that are self-protective, self-reliant and controlling (whether passively or overtly) attempting to influence outcomes as we think they should be. Sound familiar? If not, try just once to examen your day looking for those five phrases, and you might be shocked how much you begin to resemble Adam and Eve after the fall! Ouch! 
Jesus is perspective-bending. People 'don't know what they don't know"; since no other perspective but our own makes sense to us, we have difficulty even acknowledging that another way of seeing exists. 
"I chose you". Just sit with the profundity of that statement, and the controlling habits should start to shed like a snowmelt on a cliff.  Before you ever considered following God, He was all over you and still is. He wants you as you are, not as you'd like to be. 
If there's one thing the Gospels make clear, however, it is that the disciples are not models of perfection. They certainly are not chosen because they are smarter, more gifted, or more talented than others. Rather, the Gospels report their consistent fears, misunderstandings, failures and weaknesses." (Dr. Edward Sri)
The norm of the spiritual life is that we strive for Christ, then fall back into our own brokenness, and then are lifted up and out of it by God's grace. The paradigm shift is to realize that it is in the fall where we experience an encounter "that is a surer and more direct way up to God". In every fall is opportunity. 
"Even many of us Christians go through life relying on our talents, hard work, popularity, success…But when all is taken away—when we experience broken relationships, health problems, job problems, marriage problems, being overwhelmed by the demands of raising children, or other sufferings—and none of our normal supports are working, the only thing left to cling to is God. It's then that we come to know God's love as more than an abstract theory. We experience his love personally supporting us, holding us together, and helping us through." (Dr. Edward Sri)
Staying with this encounter and not running from it disposes us to letting go of our false image of God and self. He gives us true knowledge of self and cleanses our eyes so we see our true identity.  Upon falling into our brokenness, it is precisely in this 'getting up' process that the relationship with God is built. This relationship is one of illumination, of truth. Just as with the prodigal son in Luke 15, God names and claims us as His son/daughter.  
This cannot happen unless we embrace truth. Truth about our brokenness, expressed to God. And the truth that God sees us differently than we see ourselves. His Love cannot be earned, it can only be received, and acceptance of these two truths are necessary to receptivity. We must permit God to shift our paradigm.  
We must want to be healed too, and to not cling to our comfortable bad ways. As Jesus asked the paralytic "Do you want to be well?" (Jn 5:6), Jesus also wants us to want to be healed. He is the master gardener who wants to pull the weeds out by their root so they don't come back, and that takes the process of getting up out of falls over and over again. 
We desire a holistic relationship with Jesus but need to open our eyes to the external influences coming into the mind, because the mind is the gateway for the heart. 
"Holiness does not consist in never having erred or sinned. Holiness increases the capacity for conversion, for repentance, for willingness to start again and, especially, for reconciliation and forgiveness…It is not the fact that we have never erred but our capacity for reconciliation and forgiveness which makes us saints. And we can all learn that way of holiness." (Pope Benedict XVI, General Audience January 31, 2007, as cited in Edward Sri)
All of the sacraments are critical to this. Let's continue to pray for Pope Francis, all clergy and religious, and our worldwide Church: 
Blessed be the God and Father of our Lord Jesus Christ! By his great mercy we have been born anew to a living hope through the resurrection of Jesus Christ from the dead, and to an inheritance which is imperishable, undefiled, and unfading, kept in heaven for you, who by God's power are guarded through faith for a salvation ready to be revealed in the last time.  In this you rejoice, though now for a little while you may have to suffer various trials, so that the genuineness of your faith, more precious than gold which though perishable is tested by fire, may redound to praise and glory and honor at the revelation of Jesus Christ. Without having seen him you love him; though you do not now see him you believe in him and rejoice with unutterable and exalted joy. As the outcome of your faith, you obtain the salvation of your souls. (1Peter Ch. 1:3-9) 
Ad Majorem Dei Gloriam😊
————————-
[i] Edward Sri. Into His Likeness: Be Transformed as a Disciple of Christ. San Francisco: Ignatius Press; Denver: Augustine Institute, 2017.
Image: Jesus Healing of the Blind Man by Carl Bloch, Public domain, via Wikimedia Commons