It is not good that man should be alone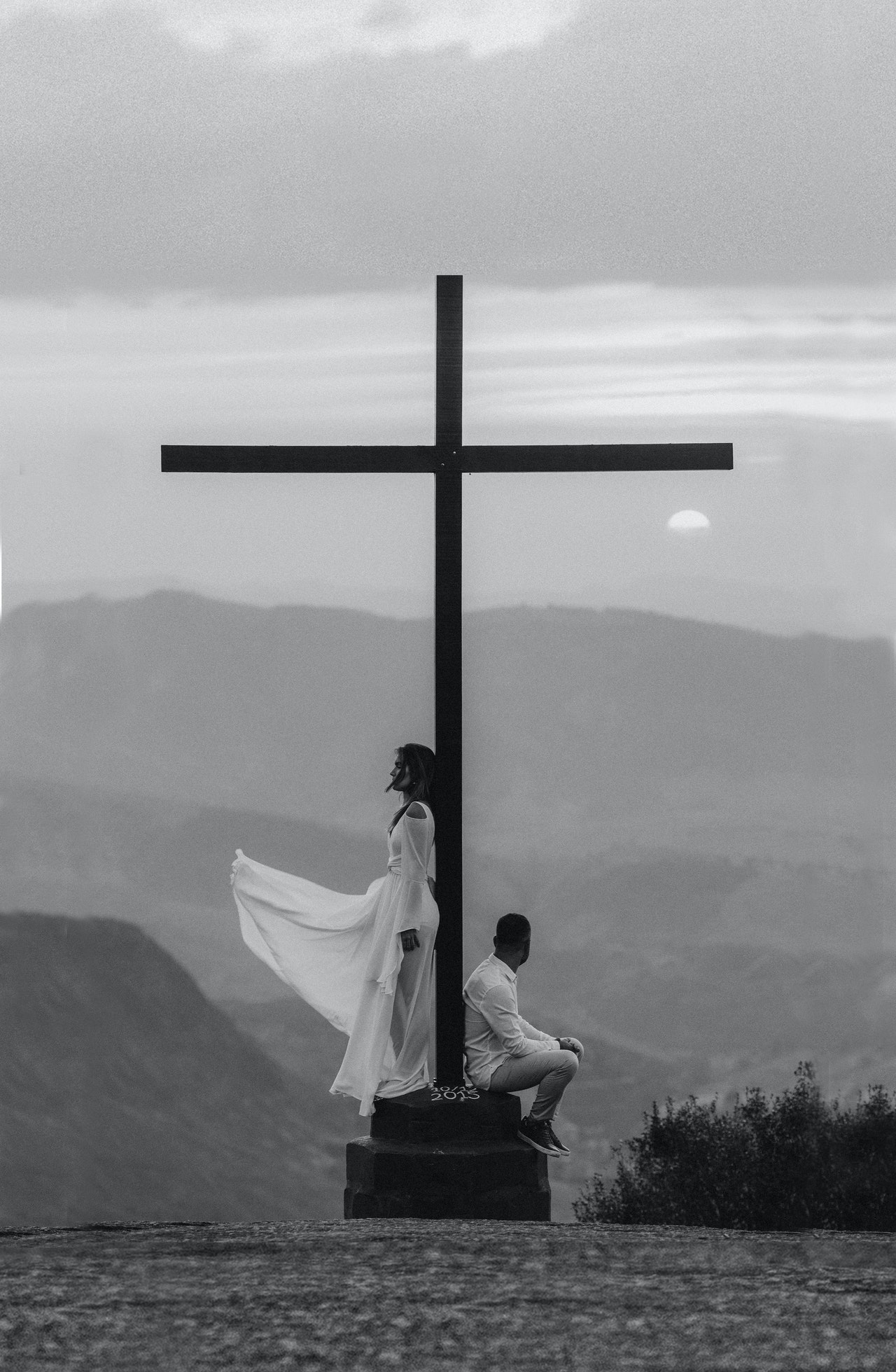 Historically, June is the month in which most marriages take place. Over the years, I have read several explanations of this. My favorite came from a very old etiquette book. Young couples married in June so that they had the rest of the summer to honeymoon. Yes, a summer-long honeymoon! This allowed them to 'know' one another not just in the biblical sense but also spiritually and emotionally. Thereafter, they typically lived with one of their parents. The new husband would work in his father's business, apprentice with a relative or friend, or begin an entry-level professional career.
The sacramental marriage of three (husband, wife and the Holy Spirit) is an extension of the love existing in the Trinity. It brings the grace to see one another through the eyes of love. God expects us to be imperfect. Once we realize the permanence of His love for us, the fear of our own imperfections transforms into a freedom to be imperfect and know we are still loved. This is why the individual holiness of both husband and wife is so important to their union as husband and wife.
Our baptism gave us the moral power to govern our life in accord to God's will as well as to intercede in prayer for others. Our confirmation gave us the facility to work with the Spirit to guide others in virtuous ways and also the sacramental power to intercede for them. In baptism, we were given the ability to be taught directly by God all of His truths and ways. In confirmation, we are given the ability to teach this to others.
Our vocation is the mode through which God deigns we live this out. Thus, the sacrament of marriage does not replace these Divinely-appointed duties; it provides the circumstances by which we are perfected in living them. It is a sacrament for the here-and-now; people are not married in Heaven. It remains up to each person individually to follow God closely so as to attain life with Him in eternity (MT 22:30). When filled with God's love, one cannot help but desire to bring their spouse and children to that love too; a desire that comes from purity of heart (MT 5:8).
It is not good that man should be alone (Gen 2:18)
In creating the cosmos, God deigned that man should not be alone. Marriage, then, was created for the purpose of relationship, a relationship that mirrors the relationship between the three Persons of the Trinity. Man, already created to His image, could not live a fulfilled existence with just the animals and lower order creation (Gen 2:20). God made woman, also to His own image (Gen 1:27; 2:21-22). Each is made with the intellect to know God and the will to choose to love, and be loved by, Him. If "The glory of God is a human being fully alive, and to be alive consists in beholding God." (St. Irenaeus), each is made to personally behold God in order to be capable of beholding His image in their spouse. This ties to the only commandment which Jesus has given us: to love others as He has first loved us (MT 22:34-40).
Be fruitful and multiply (Gen 1:28)
Prior to the cultural revolution of the 1960's, mainstream Christian churches taught the purpose of marriage is to have children. Husbands and wives grew old together, husbands usually dying before the wife. Widows continued to live their marriage until their own entrance into eternity. It was quite common to see widows cover themselves with a black veil when they left their home.
Post-cultural revolution, widows disappeared from sight. Instead, older men and women began living together outside of wedlock, chanting the mantra "marriage is for children. We've already done that. We don't need to be married."
To say, 'the purpose of marriage is to have children' is quite a different thing from 'the fruit of marriage is children.' Sex is for marriage. Marriage isn't for sex. The sexual act should come out of the overflow of love between husband and wife. This is formed by the virtue of Love which can only come from God. In a manner, it flows from the love of the spouses just as the Holy Spirit flows out of the love between the Father and the Son. That love between the spouses exists to the extent that each individual brings it to the marriage dynamic. This leads back to the necessity for each spouse to pursue their own holiness through their personal relationship with God.
"As gifts, the inspirations of the Holy Ghost have an actual contact point in our souls. Actual grace, of course, is needed to stir up the will to make use of the Gifts. Actual graces, however, are the breath of the just and prayerful soul." (Servant of God Fr. John Arintero, Mystical Evolution, Volume 1)
As children, our perception of our own identity was shaped in the family. A healthy adult life should include coming to know our identity as a child of God. The Holy Spirit rewards with His gifts our efforts to live out virtues, particularly the gift of understanding God and self. This is critical to the health of the marriage from which health of the family flows. The maturation of human relationships stems from maturing in our relationship with God.
This maturation can be stymied for couples who believe the purpose of marriage is for children rather than children being the fruit of a God-purposed marriage. Barren couples suffer shame. Women fear menopause as their entire identity, and sense of intrinsic value, has been shaped around their ability to have children. The misappropriation of duty to sex can lead to sexual abuse within the marriage as well as psychological harm for those who carry the pain of sexual trauma from their childhood. While objectively it can be said that justice demands each spouse has a duty to engage in intercourse, it does not come with the authority to force the other into submission. Commutative justice must carry with it fortitude and temperance to control one's passions, with prudence to determine the true good of the situation. All of this is shaped and driven by love. Without love, it cannot be proper.
We are commanded to allow God to first love us; to be loved. The overflow of that infinite love is the lifeblood by which we are to live every aspect of our lives. In marriage, the fruit of that love is children. The sacramental bond brings with it graces specific to the couple and family that enable them to live out God's will within their domestic church.
Our union with God is critical to living out our vocation because it is our vocation.
Let us continue to pray for our Holy Mother Church through which Christ deemed to provide all that we need to be 'fully alive'. In particular, we pray for Pope Francis, all priests and religious, and those who assist married couples to live out the beauty of their vocation.
"In assuming our human nature in the incarnation, Christ established an entirely unique relationship with every person. In Him, every person can find access to every other person; the relationship with the other that Christ established. Christ becomes the gate (Jn 10:7) through which one can enter into communion with all human beings."

 (Fr. Marco Rupnik, Examen of Conscience)
Ad Majorem Dei Gloriam. 😊
Image by Jonathan Borba from Pexels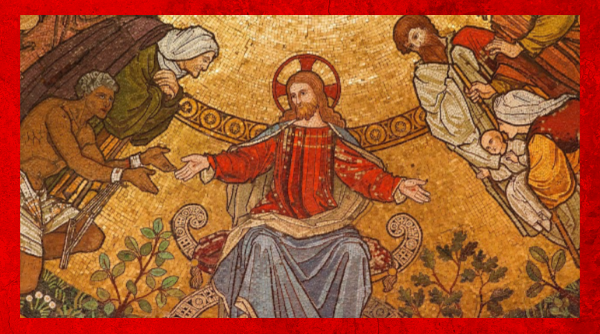 Thank you for caring and sharing appropriately...
Consecrated to the Sacred Heart of Jesus through the Immaculate Heart of Mary. Except where noted, all design, writing and images ©2021 by Debra Black and TheFaceofGraceProject.com. All Rights Reserved. No part of this website may be reproduced, distributed or transmitted in any form or by any means, including downloading, photocopying, recording, or other electronic or mechanical methods, without the prior written permission of the publisher, except in the case of brief quotations embodied in critical reviews and certain other noncommercial uses permitted by copyright law. For permission or to report violations please email:   thefaceofgraceproject@gmail.com