Preparing for eternity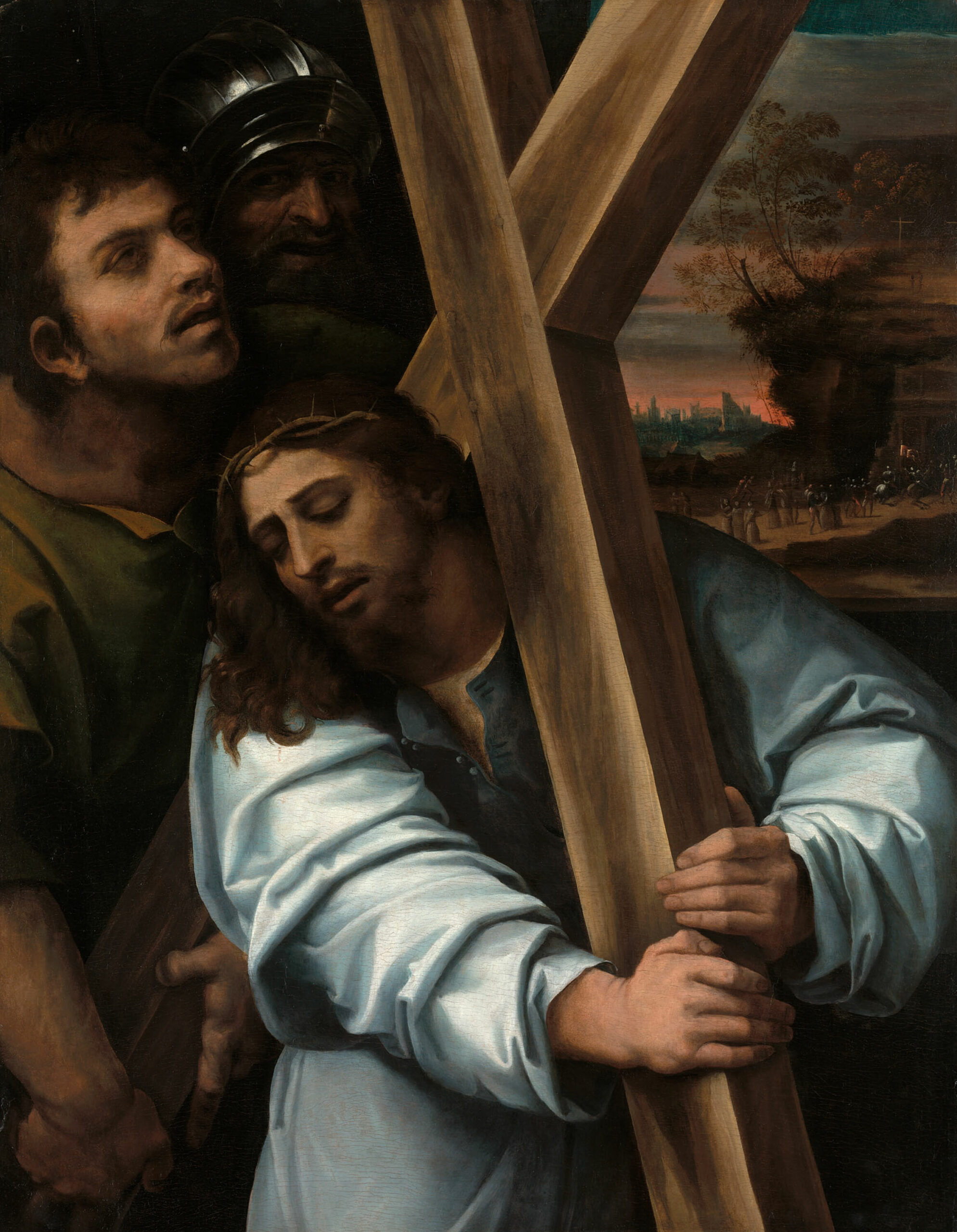 "It was a short time as measured by movement of the sun; but if measured as moments of pain are really measured, by the intensity of agony, those few hours were longer than the whole duration of the world. For we cannot conceive what our Lord endure in those hours. His body was designed for suffering, and the power of His divinity was used only to avoid the remedy that human weakness would otherwise have found, that of loss of consciousness, and even of life, through sheer pain."  (Dom Eugene Boylan)
 It can be difficult to enter into Jesus' Passion and death. It's one thing to know He suffered so much for us. It is another thing to realize He suffered so much because of us. Then to take in that He didn't need to; He wanted to. It's simultaneously sobering and consoling. Consoling because, while we aren't capable of understanding the magnanimity of His unconditional love, our eyes are opened just a little to it. Sobering because as Father Edward McIlmail, L.C. coins it "[Palm Sunday] For it is a liturgy that points up the Jekyll and Hyde in all of us." [i]
This is because we're in a perpetual struggle of surrendering to God and turning away from Him as we seek our own will. And it carries through into prayer too. When we're troubled and we feel more of the weight of our cross, there is often the moment where (to His great delight!) the heart is ready to surrender to God, ready to name the pain and be still with Him. The Divine Healer is ready to heal that wound to the extent we let Him into it. Then in the very next breath, the mind flips right back into scan-and-plan mode. We go right back into mentally reviewing the details of our 'cross', scanning the possible actions and outcomes, imagining the possible conversations to steer the situation the direction we want it to go. And we can be talking to God the entire time, but it is a one-way conversation talking at Him rather than with Him. 
Lent then is the concentrated period of time for us to discipline our will in a variety of ways so as to give up the scan-and-plan habits of a controlling spirit. And it concludes in the Triduum.  So making extra effort in our prayer this week to enter into His Passion can be life changing if we desire it. After all, Jesus does. 
"And in that same heart there was a fire of love for men, of love for each man, and for every man…God is in love with each human individual, personally and particularly." (Dom Eugene Boylan)
 Praying the stations of the cross privately is one approach that will deepen our relationship with God by entering into His passion. By praying the Passion as St. Ignatius has taught us, we can make Stations of the Cross deeply personal: 
Begin with desire. Desire is everything in prayer and all prayer of any form should begin with a desire that will help you grow in love of God. Ignatius instructs "draw myself to grief and to pain and anguish, bringing to mind frequently the labors, fatigues and pains of Christ our Lord, which He suffered from the moment when He was born up to the Mystery of the Passion in which I find myself at present." (Sp. Ex. 203)
Set the context of the scene and use your five senses: smell of death, types of noise and intensity of the emotions. The Official Directory of Ignatius' Instructions tells us "to take up his position as though present in the mystery as it unfolds, just as if it took place for him alone…Indeed, it should consider that in suffering all these things Christ had before his eyes both ourselves and each one of our sins, praying for them, obtaining pardon for them and grace for us." (Document 43, Ch. 35)
Then place yourself within the scene of that station and watch Jesus. Can you bear to look at Him? What thoughts come to mind? What is happening in your heart?
Now Jesus looks you straight in the eye. Jesus, being fully Divine, is Love Itself. What does it feel like to have Love Itself look at you?
Then switch places and look out at the people from Jesus' view. What does Jesus see? What does He see when He looks at you in the crowd?
Finally, put yourself on the cross with Him. And stay there. 
Continue then to pray for Pope Francis, all clergy and religious, those on the path, and our worldwide Church: 
Father, God of all goodness,
you expect from us a life of holiness according to your heart and
 genuine charity towards every person.
I therefore ask you, Father, to assist me in all kinds of activities;
reminding myself always that I am not acting in my own name but in your name and
 that the glory and honor belong to you alone;
being a chant of alleluia to your glory wherever I pass.
(A Priest's Prayer)
Ad Majorem Dei Gloriam 😊
 Photo: Passion Christ carries His cross by Sebastiano del Piombo  Art Institute of Chicago public domain
——————————
[i] Father Edward McIlmail, L.C. https://rcspirituality.org/pulling-our-weight-of-the-cross/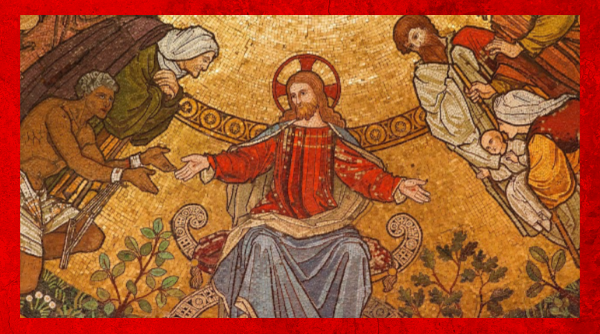 Thank you for caring and sharing appropriately...
Consecrated to the Sacred Heart of Jesus through the Immaculate Heart of Mary. Except where noted, all design, writing and images ©2021 by Debra Black and TheFaceofGraceProject.com. All Rights Reserved. No part of this website may be reproduced, distributed or transmitted in any form or by any means, including downloading, photocopying, recording, or other electronic or mechanical methods, without the prior written permission of the publisher, except in the case of brief quotations embodied in critical reviews and certain other noncommercial uses permitted by copyright law. For permission or to report violations please email:   thefaceofgraceproject@gmail.com