A new look at St. Patrick's Lorica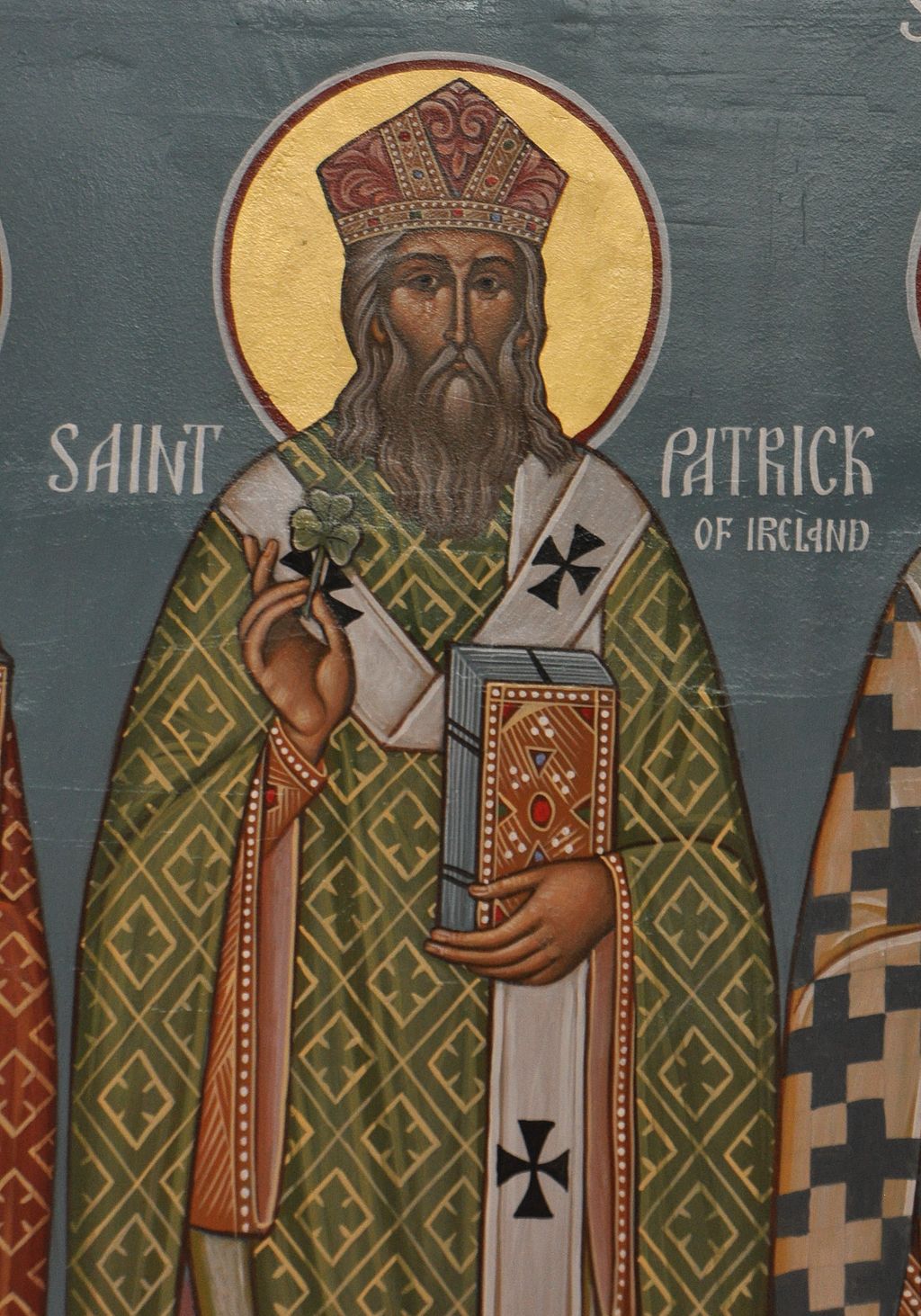 Photo by Bobosh (Fr. Ted) Christ the Saviour Church, Creative Commons
Lorica of Saint Patrick
'Lorica' is personal body armor. God is the Catholic's armor. St. Patrick wrote the Lorica for his protection against the Druids. For this reason, it is commonly prayed for spiritual warfare. The Lorica's power is that it is a profession of Faith: the Trinitarian God, Christ the Son, the Holy Spirit through the Communion of Saints, God's transcendence throughout creation, His omnipresence and omnipotence. If you are looking for 'conversation starters' in your mental prayer, consider making this a meditation and allow God to you teach the fullness of its truths. Try taking one stanza at a time, very slowly, and let Him open your eyes to the spiritual reality within which you and He live together in this very moment.
I arise today
Through a mighty strength, the invocation of the Trinity,
Through a belief in the Threeness,
Through confession of the Oneness
Of the Creator of creation.
It is this Trinitarian God of the bible, not an anonymous divine power of the universe, that gives me life in this moment and continues to sustain it in the next. This is the God who loves me so much personally that He is giving me my very breath. He is the reason I arise today.
I arise today
Through the strength of Christ's birth and His baptism,
Through the strength of His crucifixion and His burial,
Through the strength of His resurrection and His ascension,
Through the strength of His descent for the judgment of doom.
This God who loves me personally came to earth, taking on my humanity, to bring it into His own divinity so that I may more fully participate in His Love now in this life, and live in it with Him completely in the next.
I arise today
Through the strength of the love of cherubim,
In obedience of angels,
In service of archangels,
In the hope of resurrection to meet with reward,
In the prayers of patriarchs,
In preachings of the apostles,
In faiths of confessors,
In innocence of virgins,
In deeds of righteous men.
His Spirit works through the spiritual souls of creation. Assisted by the angels, in this Communion of Saints (the saints, souls in purgatory and Church militant on earth) I too am in a never-ending spiritual communion through Christ's mystical body. Just as for Patrick, the prayers of holy ones who lived before me, the Holy Spirit speaking through the apostles, the belief embraced by confessors, the grace brought to the present moment by abstinence and righteous living of others…these all join to provide a real strength powered by the Spirit running through us. Contemporary thinkers claim that the Catholic Church invented the Communion of Saints in the 16th century Council of Trent. Yet we see that way back in the 5th cent., St. Patrick not only knew this but, by professing it, he bet his very life upon it. Can I?
I arise today
Through the strength of heaven;
Light of the sun,
Splendor of fire,
Speed of lightning,
Swiftness of the wind,
Depth of the sea,
Stability of the earth,
Firmness of the rock.
The pagan beliefs that have crept into modern Christian circles lead us to think inanimate objects have a life force or spirit from which we can gain energy, strength and be nurtured. This false belief prevents us from seeing God's true glory in creation as its Creator. Nature gives us peeks into the transcendental qualities of God. His majesty is striking: it is through this 'strength of Heaven' that these elements, with no life force of their own, show us God's majesty and strength. If He can create and sustain these natural forces, how much more is His strength a supernatural force within me?
I arise today
Through God's strength to pilot me;
God's might to uphold me,
God's wisdom to guide me,
God's eye to look before me,
God's ear to hear me,
God's word to speak for me,
God's hand to guard me,
God's way to lie before me,
God's shield to protect me,
God's hosts to save me
From snares of the devil,
From temptations of vices,
From every one who desires me ill,
Afar and anear,
Alone or in a multitude
 This is the magnificent Triune God who became man so I may more fully receive His love, whose very Spirit fills me and gives me breath. Through mental prayer, examen, and living a daily life discerning God's will over my own, He gives me His eyes to see, His ears to hear, His speech, His wisdom. Enveloped in Him, He upholds me, guards me, has a path already chosen before me, shields me and has in my plan advocates to assist both spiritual (saints, angels) and people here on earth. Wherever my feet are planted in every moment—in the kitchen, at the office, on the street corner, on a garden bench—the fullness of protection from the uncreated Creator of all things is protecting me personally, right here, right now.
I summon today all these powers between me and evil,
Against every cruel merciless power that opposes my body and soul,
Against incantations of false prophets,
Against black laws of pagandom,
Against false laws of heretics,
Against craft of idolatry,
Against spells of women and smiths and wizards,
Against every knowledge that corrupts man's body and soul.
Christ shield me today
Against poison, against burning,
Against drowning, against wounding,
So that reward may come to me in abundance.
 I want for nothing for, with my Triune God protecting me, I have everything. This should fill me with confidence and courage. Yet modern writers might assail Patrick as chauvinist for listing women by sex and men by role (smiths, wizards). I resist misinterpreting God's Holy work through modern sentiments or personal brokenness. In ancient Ireland, the druidesses were more powerful than the druids. In cultures throughout time, women were often herbalists/alchemists who used nature in ways intended to conjure forth power against others. This is increasingly mainstreamed today as society follows the 'black laws of pagandom'. Rather than misguided thoughts, I use this to look at my life world today and see how these forces of evil may have infiltrated it in much less obvious ways: taking part in non-Christian prayer (even if with other Christians) that seeks to give honor to or bring forth power from anything other than the Christian God; or taking in food/drink, tinctures, use of stones, or the natural environment around me with the belief that some sort of energy is provided to nourish my spirit. Examining the list further, have I made politics my idol? Who is my false prophet…a politician? Celebrity? Visionary? Whose laws do I follow…the biblical truth taught by the saints as they were taught by God, or those of a popular modern preacher with an 'easier' interpretation? In today's culture, quite possibly the most life-changing, soul-saving action one can take is to make a singular meditation upon this stanza solely for the purpose of detoxing the soul. Follow this by developing a rule for life and abolish from daily life everything that God revealed in that prayer. As part of this Communion of Saints, your choice to do so greatly affects the entire world. That is the power of the true God. Our lived life is our profession of Faith to Him.
Christ with me, Christ before me, Christ behind me,
Christ in me, Christ beneath me, Christ above me,
Christ on my right, Christ on my left,
Christ when I lie down, Christ when I sit down,
Christ in the heart of every man who thinks of me,
Christ in the mouth of every man who speaks of me,
Christ in the eye that sees me,
Christ in the ear that hears me.
My baptism made me His alone and His strength resides within me. Love itself envelops me and is within me. If nothing is more powerful than God, and God is Love, then there is no greater weapon in the spiritual battle than Love.
I arise today
Through a mighty strength, the invocation of the Trinity,
Through a belief in the Threeness,
Through a confession of the Oneness
Of the Creator of creation. Amen.
I begin and end professing my faith in the Triune God with a renewed strength to live it.
It may not be prudent to pack another lengthy devotion into limited prayer time with God. One approach is to pray one stanza each day for eight days—biblically the eighth day is one of re-creation or new beginning. Another approach is to read it in the morning. Then take this forward in your heart as you go about your day and simply pause to reflect upon the Threeness in Oneness who gave you breath; how truly incredible it is for God to make such a vast sky out of nothing; that the beauty of this flower before me is His personal gift to me, showing me what true beauty is. Find God in all things and His gift in the present moment. Your heart will not be able to hold back its songs of gratitude even in the most dire of circumstances.
Ad Majorem Dei Gloriam 😊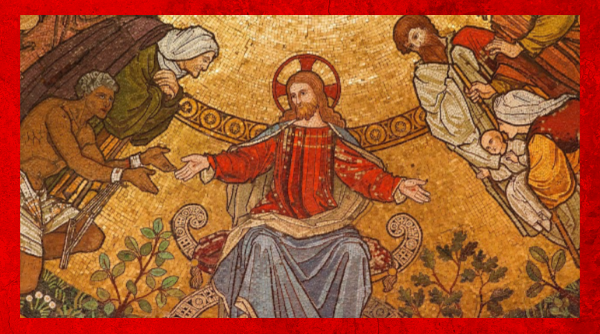 Thank you for caring and sharing appropriately...
Consecrated to the Sacred Heart of Jesus through the Immaculate Heart of Mary. Except where noted, all design, writing and images ©2021 by Debra Black and TheFaceofGraceProject.com. All Rights Reserved. No part of this website may be reproduced, distributed or transmitted in any form or by any means, including downloading, photocopying, recording, or other electronic or mechanical methods, without the prior written permission of the publisher, except in the case of brief quotations embodied in critical reviews and certain other noncommercial uses permitted by copyright law. For permission or to report violations please email:   thefaceofgraceproject@gmail.com