A Supernatural Solidarity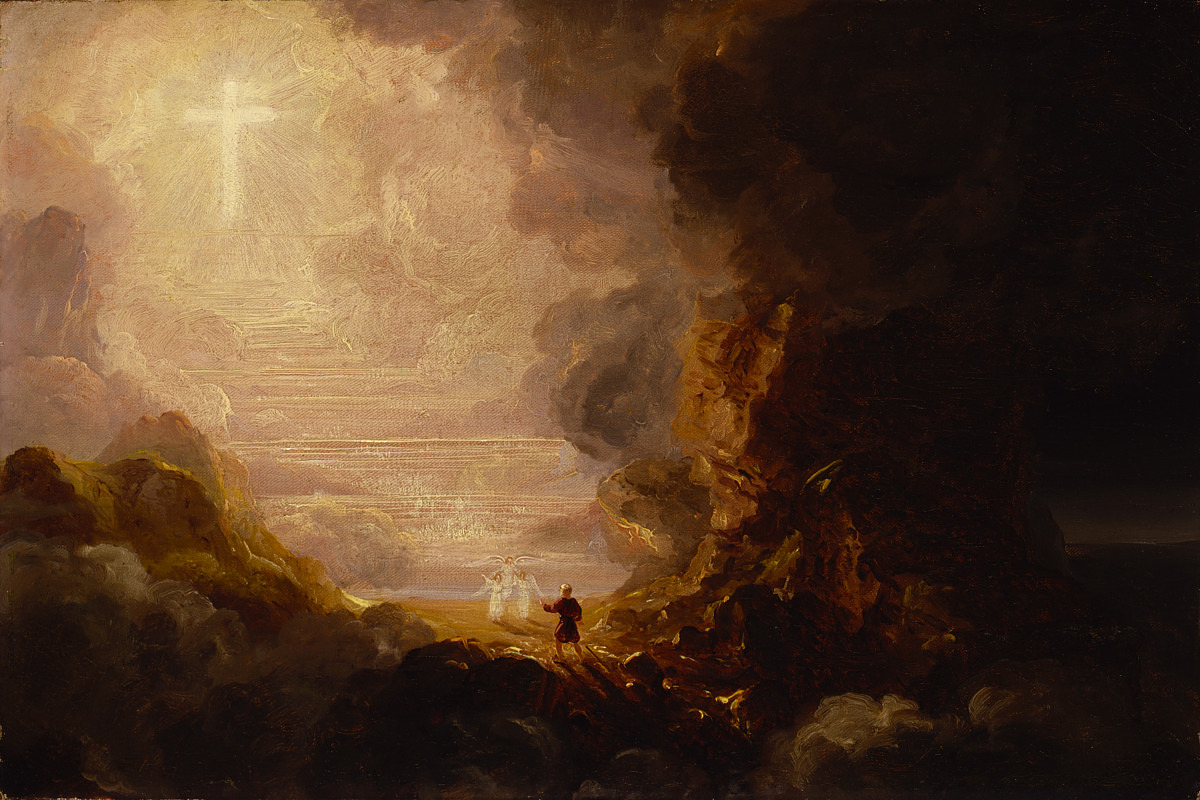 The souls of the righteous are in the hand of God, and no torment shall touch them. Grace and mercy are with his holy ones, and his care is with the elect.
–Wisdom 3:1, 9
October ends with Allhallowstide, the vigil of All Hallows Day or All Saints Day. We, the Church militant, begin November praising God's glory in the saints, the Church triumphant, and praying for the holy souls in Purgatory, the Church penitent. With our year drawing to a close, the reality of Heaven, Hell, and God's loving protection of us weighs in our thoughts too.
Recently, praying the Litany of St. Joseph, I was moved at the realization that Jesus mourned Joseph's death. Joseph had dedicated his whole life to Jesus and Mary. By fostering and protecting them, he fostered salvation for us. In our Catholic tradition, Joseph is given the honor of bringing us to a happy death. 
But the righteous one, though he die early, shall be at rest. Having become perfect in a short while, he reached the fullness of a long career; for his soul was pleasing to the LORD, therefore he sped him out of the midst of wickedness.
–Wisdom 4:7, 13-14
The phrase, "happy death" seems odd at first glance. This is especially so when the deceased was "taken before their time". The baby in the womb, the diseased child, the young adult with a promising future…each belong to God. We think they are too young to die, seeing their age in terms of their years lived. God sees age in terms of readiness to be with Him in Heaven. And while we loved them very much, His love for them is infinite; He loved them first and continues to unceasingly. 
On this mountain the Lord of hosts will provide for all peoples.  He will destroy death forever. The Lord God will wipe away the tears from all faces.
–Isaiah 25:6, 8
Commonly, we become overwhelmed with grief because we focus on what is missing here on earth more than that which is gained in Heaven. Over time, this can have its own sad consequences. For some, it can manifest into an avoidance of all suffering and death. For others, fear of death can ironically lead to destructive lifestyle choices. We can forget to trust in God's timing and His providential plan for all of creation. In doing so, then we fail to live within His specific plan for our life and instead create our own. 
For godly sorrow produces a salutary repentance without regret, but worldly sorrow produces death.
–2 Corinthians 7:8
God wants us to live in accord with our stature as His child. Our view should be set on our inheritance: Heaven. And although we should pray for the grace of perseverance and salvation in our dying breath, He wants us to experience His Divine life now and to live more abundantly (John 10:10). Of course, we first need to 'own' our sin and address its effects upon ourselves and others. Thinking about the ramifications of Adam and Eve's one act of disobedience, how Lucifer and his minions fell from grace to eternal damnation by one sinful choice, and how many people may have been lost to eternal damnation with fewer sins than our own…God has chosen to preserve and sustain us, allowing us opportunity for conversion, healing, and love. Perhaps if I started each day asking myself, "Am I willing to risk eternity with Jesus today?", I would live my day differently. 😊
This brings us back to the Church militant, penitent, and triumphant. We are not alone in this struggle. Not only is God always present to us, and through the Sacraments His grace is within us, He also has surrounded us with an extended Catholic family on earth, in Purgatory, and in Heaven. By praying for others, and trying our best to be loving to them, we exchange with each other the goodness brought by the Holy Spirit. One who lacks is aided by another. We are never alone nor unsupported. We live in a supernatural solidarity.
The communion of saints isn't a sentimental myth. It is our lived reality, our extended family. And until the end of time, this communion of saints will grow in numbers. Let us be diligent in praying for and with the worldwide Church as well as those holy souls in Purgatory and saints in Heaven. Then keep eyes wide open for the miracles to come because these will. 😊 
"In assuming our human nature in the incarnation, Christ established an entirely unique relationship with every person. In Him, every person can find access to every other person; the relationship with the other that Christ established. Christ becomes the gate (Jn 10:7) through which one can enter into communion with all human beings." (Fr. Marco Rupnik)
Ad Majorem Dei Gloriam 😊
Image by Thomas Cole from Smithsonian CCO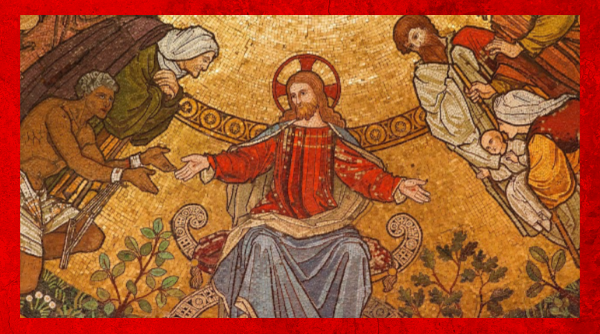 Thank you for caring and sharing appropriately...
Consecrated to the Sacred Heart of Jesus through the Immaculate Heart of Mary. Except where noted, all design, writing and images ©2021 by Debra Black and TheFaceofGraceProject.com. All Rights Reserved. No part of this website may be reproduced, distributed or transmitted in any form or by any means, including downloading, photocopying, recording, or other electronic or mechanical methods, without the prior written permission of the publisher, except in the case of brief quotations embodied in critical reviews and certain other noncommercial uses permitted by copyright law. For permission or to report violations please email:   thefaceofgraceproject@gmail.com